Conversational AI to reshape social network ecosystem, says Yoctol adviser
Mark Tsai, Taipei; Willis Ke, DIGITIMES
Taiwan AI startup Yoctol Information is dedicated to offering conversational AI systems as a new channel for enterprises to better communicate with potential customers to boost their marketing effects, and such systems can help build a brand-new social network ecosystem, according to company adviser CY Huang, a mechanical engineering professor at National Taiwan University.
Huang said that many enterprises in the world rely on their official websites and ads to approach customers, but they have to think more about how to better use network communication software and social networks to reach target customers and achieve precision marketing and interaction effects, amid the growing applications of AI, big data and behavior analysis technologies.
Yoctol's conversational AI system can help enterprises build their own chatbots to provide multiple smart services, Huang said, adding that chatbot can analyze what any enterprise user has talked about and leverage the active push model to enhance interactions between the enterprise and its clients to enable precision marketing.
Huang stressed that enterprise users must first be able to build their own chatbots, make them smarter and smarter, and keep upgrading their functions.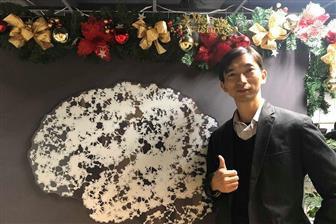 Yoctol Information adviser CY Huang
Photo: Mark Tsai, Digitimes, January 2019