VATek modulation platform is in readiness for the digital TV modulator market
Press release
The industry-leading digital modulator chip manufacture VATek unveiled its 3rd generation platform in 4th quarter 2018. Including the VATek GEN 3 ENMODER and Pure-Modulator Platforms. The new technology including world's first commercial ASIC DVB-T2 modulation engine and high profile AVC encoder are available in the latest GEN 3 Platform, which provides exactly features that mainstream broadcasting equipment needs.
What makes VATek chips unique is that they bring together key innovations required to build a modulator device. The multimode, highly integrated capabilities of the VATek chips have the advantages of low power consumption and small footprint, giving manufactures the ability to design and deploy smaller modulator devices that work worldwide on virtually any digital TV network. With the new platform introduced to the industry, the company now has the most comprehensive product range, that helps manufactures more on building competitive & cost-effective products.
The most common video framerate in the digital TV broadcasting is 25fps or 30fps (frame-per-second). The VATek GEN 3 ENMODER has the industry-leading capability to render maximum 60fps progressive high profile AVC video, resulting in smoother video displayed on TV. This is also the maximum framerate displayable by regular digital TVs or monitors, suitable for the broadcasting of sports & movie channels, and it brings superior visual enjoyment to TV household. This powerful encoder has put together with multi-standard modulator in a tiny and energy-efficient chipset that will help to make the broadcasting equipment much more powerful, economical.
VATek platforms are purpose-built to meet the variety digital TV standards worldwide, which are the only solution that can seamlessly switch from different modulation modes. To control and work on the platform is not as complex as you think, VATek offers an engineer-friendly developing environment - the new VATek SDK-II which is software-compatible with the company's all prior solutions and allows the developer to reduce the software investments to develop new module solutions. That is why VATek can help manufactures build the cutting-edge commercial level broadcasting equipment in a short period, keep products in a reasonable price range and still distinguish from others.
The VATek ENMODER and Pure-Modulator platforms have built on the commercial success and count multiple design-wins to the date. The new GEN 3 chips are currently sampling to customers and products based on GEN-3 chips are expected to be commercially available in the first-half of 2019. VATek powers the next generation of digital TV broadcasting device and leads the industry into a new decade.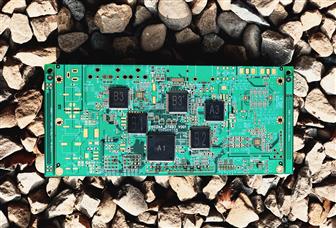 VATek all series platform makeing things easier for manufacturers to develop TV headends
DIGITIMES' editorial team was not involved in the creation or production of this content. Companies looking to contribute commercial news or press releases are welcome to contact us.