ITRI award-winning researcher not in hurry to commericalize technology
Chloe Liao, Taipei; Willis Ke, DIGITIMES
The leader of a research team has said he will not rush to establish a starup to commericalize its technology, - which has won various innovation awards, including iF - as a business will be just a tool to better life, not a purpose in itself.
The team, led by RH Liao, at the Taiwan government-funded Industrial Technology Research Institute, has seen its innovative technology - fluid-driven emergency rescuer (FDER) - win various awards in the past 10 years, including Germany's iF and Reddot awards, IDEA of the US, Japan's Good Design Award (G-Mark), and the latest US Edison Award granted in April 2018.
Winning the latest award may provide a good timing for Liao to start a new venture to commercialize the innovation, but Liao is still taking his time. He told Digitimes that he hopes to make better preparations before establishing a startup.
Liao revealed that the micro-hydropower technology can be applied in two different devices: the fluid-driven tactical nozzle and fluid-driven sprinkler ligh. The two devices can provide thermal images, LED lighting, and laser indication of evacuation routes in the dark to enhance visibility, improve the efficiency of the rescue work, and protect lives of firefighters and victims.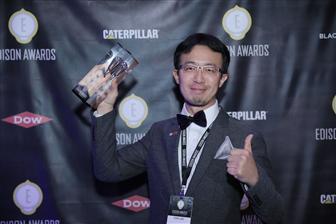 RH Liao, research team leader at ITRI
Photo: ITRI