Microsoft IoT Expo 2016 builds partnership and seeks service-oriented and touched applications
Sponsored content
On October 13 and 14, Microsoft hosted the Microsoft IoT Expo 2016 in Taiwan, inviting its IoT partners, industry leaders and academic scholars from different countries and regions to visit Taiwan. Using the opportunity of the IoT Expo and through the presentation of keynote speakers sharing and demonstration of new technologies in practical applications, Microsoft is hoping to bring Taiwan's ecosystem in touch with viewpoints from other markets and realize the business opportunities from the worldwide market.
Microsoft invites various IoT partners around the world to participate the event. The participants from Japan, Southeast Asia and United States showcase new technologies and IoT practices for exploring what's going on in the different regions. And things like Japanese partners working out the IoT solutions to assist Tokyo 2020 Olympic Games to accommodate tourists with language translation services through Microsoft Cortana Cognitive Service solutions. Meanwhile, one big Japanese system integrator initiates the smart city projects to assist Australia city governments to deploy multiple domains of citizen services softening aging population problems.
Taiwan IoT players are participants that had performed rather well in the booths of IoT solution center. The demonstration cases such as AAEON's smart vending machine, Techman Robot's coffee brewing robot, Advantech's smart retailing solutions and NEXCOM's poultry farming system for chickens attract attention and promote synergies using Microsoft's advantages in cloud computing and data analytics. These varieties of solutions have been to be connected with the latest developments in cloud computing technologies and need help to deploy smart applications. "No One Company Can Do It All" is mentioned most frequently in the event. The business of IoT is all about partner relationships.
Building partner relationship is an important keystone for IoT success
The IoT business starts from a successful partnership to form strategic alliances. An industrial alliance is not only considering the cost saving and resource optimization, but also an overall collaboration and integration. Even the relationship between customers and IoT solution providers will produce blurring of boundaries while both working on solving the problems. Therefore, this expo is not only attempting to introduce innovative technologies and business match-making opportunities but also gaining global insights and integrating the IoT solutions endowed with Microsoft cloud platform and Cortana technology to link with sensors, gateways, data analytics and cognitive services.
Speaking for the government partner of Taiwan IoT industry, Fang-Guan Jan, Director General, Department of Industrial Development, talked through his keynote focusing on introduction of "Asian Silicon Valley" plan. The 8-year project from 2016 to 2023 with the budget of US$ 360 million aims to increase Taiwan's global IoT market share. In fact, the plan is not going to transform Taiwan to Silicon Valley. It is hoped that this plan will build Taiwan into a base for youth innovation and entrepreneurship in the Asia-Pacific region, and connect Taiwan with Silicon Valley and other world-renowned science and technology hubs with the efforts building a talent-friendly environment, providing financial support and the fund-raising from the capital market.
Government partners hope that the project can help Taiwan to catch up with global trends to transform Taiwan's hardware- and component-centric business model into platform-based or vertically-integrated solutions leveraging Microsoft's R&D capability, cloud services, and data analytics to integrate the IoT supply chain.
Microsoft is a long- time partner for Taiwan ICT industry since personal computer era. Chris Phillips, General Manager for Cloud Enterprise Partner and Customer Ecosystem of Microsoft, described Microsoft having a corporate culture emphasizing the importance of partnership. Partner's every dollar investing in Microsoft products or services, it will gain seven dollars in return from the business sector. Facing the IoT complex value chains and the business model dynamics, Microsoft IoT Innovation Center in Taiwan is the starting point for capturing the booming IoT opportunity in Asia for Microsoft, said Phillips.
There are total of 393 companies from 17 countries gathered at Microsoft IoT Expo event. At the same time, Microsoft IoT Innovation Center launched in Taiwan. Phillips added, "Microsoft IoT Innovation Center has chosen Taiwan, a place renowned for its high-tech sector and hardware manufacturing, to gain a foothold in the Asian market while aiming to accelerate IoT deployment with partners worldwide."
Sam George, General Manager of Azure IoT Microsoft, shared Microsoft visions of the IoT development through his keynote session. There are more than 73% enterprises initiating the different scale of IoT projects in the last four years. From his observation, each successful IoT project of global enterprise required three to five years to develop and adjust through the whole process. Facing these high complexity and time constraint IoT challenges, the data insights which collected from different devices across different networks will be essential for enabling business transformation. It is because the data insights to enable the successful business transformation and link value chains through this event.
MIT x Microsoft x Institute for Information Industry work collaboratively and drive possibility for the future
In this IoT Expo event, Taiwan's Institute for Information Industry has co-developed with Kent Larson, director of City Science Initiative MIT Media Lab, to demonstrate the application of persuasive electric vehicle (PEV), a future personal transportation vehicle. Professor Larson gave his keynote speech to use technology and creativity enabling the new models for urban architecture and fitting more people in very city. Because more than half the people now in the world live in cities nowadays, he sincerely provided the suggestion and vision to use the IoT technologies to design service systems based on human centered.
Mr. Michael Lin, the PEV project coordinator and the key member of development team is also a Taiwanese Ph.D. student at the MIT Media Lab. The PEV is an ultra-lightweight, shared-use, autonomous, which is co-developed with Microsoft's Cognitive Services and designed to move both people and goods in high population cities. The example of PEV combining with Microsoft's technologies will provide the country an even wider future and infinite possibilities.
The PEV is lithium battery-powered tricycle platform with its advanced innovative service design and application equipped with LiDAR and computer vision featured for environmental detection and machine learning standards. The PEV is able to process the smart personnel transportation application in a populated metropolis area. It is a successful example to strife for future transportation vehicle business opportunities.
Japanese IoT development moving forward, showcasing the projects of smart city and 2020 Olympic game
Microsoft develops Japanese IoT community since 2016, said Mr. Takeshi Shobuya who is Director of Microsoft OEM Sales and Marketing of IoT Division. In February 2016, there were only ten founding members of participating companies to establish IoT Business Co-Creation Lab for the purpose of spreading IoT concept and expanding business opportunities in Japanese market. But it is very quickly to expand to 213 members in September.
The Japanese IoT ecosystem forms six working group to develop a variety of solutions after the establishment of the alliance. CONTAC, one of Japanese industrial computer manufactures, develops serious Industrial IoT solutions aiming to provide smart manufacturing services. Using Microsoft's advantages in artificial intelligence and data analytics, CONTAC is able to build the product matrix to assist Japanese enterprises to develop their own IoT applications through gateway devices for smoothly connecting various devices.
Another example, one Japanese startup named Omotenashi AI provides another example to establish a service that targets unique cloud solutions toward the Tokyo 2020 Olympic Games. The idea is providing foreign tourists a powerful tool through Microsoft Cloud services for helping translating, tourist guiding and instant chatting. With this solution, it will help to boost foreign tourism and Japan hospitality industries.
These Japanese IoT development cases and applications show the efforts that Japanese IoT partners turn the ideas to practical solutions. Although no business can survive in the long run without generating cash flow, Shobuya still suggests taking a bold step to start small IoT projects instead of waiting and gaining nothing. It is very important that the accumulated IoT development experience is the root of enabling the business transformation in the future for enterprises.
Apart from Japan local IoT development cases, NEC Australia shows another IoT solution aiming the smart city sector. Gordon Gay, general manager of NEC Australia RD, described the smart city projects developed in Australia. According to the study that the aging of the population will increase to 35% of overall citizens and representing triple sized expansion of today's population in Australia cities, it is a high demand to improve the quality life of citizens by increasing efficiency of city operations. The project initiation starts to host Intelligent Community Forum events to share findings and needs available to the general public, said Gordon. The forum stimulates further collaboration with industry partners and government. Through the design of suitable smart systems, NEC enables to make several approaches to deliver the services gradually. Under the efficient control of budgets and schedules, the smart city project has been successful launched. This project is still growing and under developing through Microsoft's cloud computing and smart services.
Developing partnership to go into Southeast Asia market
Southeast Asia market with the strength of huge population and fastest growing of economy is one of the most demanding regions toward smart networking solutions. The countries such as Indonesia, Malaysia, Thailand and India are aggressively involved with smart city projects. Talking about the IoT development in this region, smart agriculture projects are gathering most attentions from the public. The durian fruit farm can leverage the IoT technology to link with the end customers in China.
The technology penetration rate in Southeast Asia is far less than western countries. The big IoT projects of Southeast Asian countries have involved with major Telecoms and governments. The local partners will play a very important role to engage with the big IoT projects.
Smart City projects relying on government, enterprise and citizens join involvement
Dr. Yennum Huang hosted the panel discussion of smart city topic invited guests from NEC, Intel, Trend Micro, ITCI, TATS and Accelerite. Each of them presented the solutions for this sector. In the past five years, Dr. Huang has involved with several major government projects such as e-Taiwan, M-Taiwan and recent Intelligent Taiwan projects. His keynote presentation addressed key challenges of smart city projects.
Dr. Huang described there are four major applications which are the most successful projects in terms of generating earnings and revenues in the smart city sector. The first will be smart transportation applications because the transportation systems always the most important things that affect citizens in their daily lives. The second is the surveillance systems because the safety and security concerns do the matters for each citizen. The third is environmental protection and clean energy development systems. The forth, the public looks at early warning systems for disasters.
Several major Taiwan cities were listed in the intelligent communities by the New York-based Intelligent Community Forum (ICF). Although city government played an important role, it is still relying on the engagement of citizens, private industries and organizations to participate and utilize the IoT technology to link different devices with data analytics implementation.
Smart manufacturing focus on production efficiency
Smart manufacturing panel promoted the concept of Industry 4.0 which addressed intelligent machines and smart factories leveraging the IoT technologies. In fact, the true meaning behind is implementation of Digitization in every process of manufacturing sites. The integration of the data insights in each manufacturing process will help industry to increase diversity in their business models through the development of the smart manufacturing solutions.
NEXCOM is one of the guest speakers to participate in this panel discussion. Using its IoT gateway to collect the information and link to the Microsoft cloud services for providing data analytics with machine learning capability. NEXCOM IoT solutions demonstrated a pioneer project providing a support for a chicken farms in Southeast Asia region to do the business transformation.
In the other hand, the case presented by Industrial Technology Research Institute (ITRI) was virtual metrology technology implementation. This technology uses data modeling to define the important parameters of manufacturing process through automatic optical inspection systems. This approach is helping to increase the yield rates for Taiwan semiconductor manufacturing service providers. Meanwhile, CTCI took the different approach by seeking optimized industrial strategies for manufacturing through smart machinery design and data analytics technology.
Smart manufacturing projects are not focus on large scale production change to enable the transformation in manufacturing process. It is relying on data analytics skills to find out the optimized information to improve the manufacturing efficiency for industry.
Smart retail and living projects help to improve the quality of life
Most of the retailers are making breakthroughs in understanding their customers' minds. Things like when the customers coming, what the goods buying and reasons to buy are eager to know. The smart retail solutions are helping retailers to predict the customer buying behavior through various technologies to collect the customer tracking, analyze the customer hot spot zones. And some other powerful information helps to explore the new niches for introducing game-changing strategies into high competitive retail channels.
This smart retail panel discussion included solutions such as Migo, Advantech's UShop+ platform, AOpen's red wine vending machines and LoopD event analytics solutions, which sense the traffic of event participants by displaying dashboard windows to analyze the hot spots. The demonstration provided a unique platform to help retailers to develop successful sales promotion plans to promote their brands.
Meanwhile, in the smart living sector, broaden solutions ranging from home appliance control to hospital patient management and remote medical services, it brings the importance of data security. And the challenge of data protection is increasing in scope. The companies including Gemalto and Trend Micro presented various cyber security solutions to protect personal sensitive information.
Cathy Yeh, Principal PM Manager of Cloud Enterprise Product Group, Internet of Things Innovation Center, said, "The development of IoT industry requires the connection and integration of partners in multiple fields as well as the resources from the industry, government, and academia both in Taiwan and abroad." Through this very first time IoT Expo in Taiwan, she hopes the IoT ecosystem could learn from each other to quickly develop multiple solutions and gain market insights.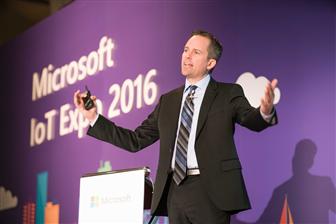 Sam George highlighted "We believe that with the first Microsoft IoT Expo, our leading IoT service offerings and the newly launched Microsoft IoT Innovation Center as a hub in Asia, we are empowering business potential of IoT customers and partners."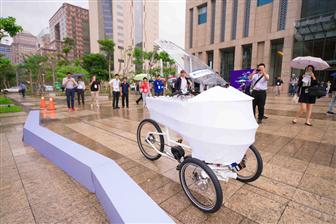 MIT Media Lab showcases PEV project leverage with Microsoft Cognitive Services and Cortana intelligence suite.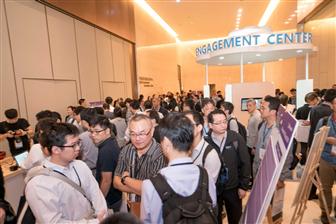 More than 1600 times of participants' visit from 16 nations and 393 solution providers, the two-day Microsoft IoT Expo event hosted over 70 keynote speeches and 33 IoT applications on four major subjects of smart city, retail, manufacturing, and life.