Edge Computing Shows IIoT Values with Instant Feedback and Response
Press release
The IIoT essence lies in providing instant response, adding values to applications through the interweaving of internet resources and data analysis. "Despite the cloud and the Internet of Things (IoT) are in the limelight, the touchdown of big data analysis still needs to utilize field devices," said Alex Perng, NEXCOM Chief Technology Officer.
With colossal amounts of data volume and variety, the cloud is swamped with data receiving and storing from end devices. Dispersedly deployed at the source of the data and with smaller amount of data to process, edge computing simultaneously filters, analyzes, and interprets field data, thus improving response time and efficiency.
Apt for edge computing tasks, IoT gateways help implement predictive maintenance with preliminary collecting and analyzing operating data and identify if the equipment is operating normally, or if it is necessary to shift production lines, or to notify engineers to schedule parts replacement. Real-time information eliminates unnecessary production interruptions while owners can use enterprise backend servers or cloud services in case there is a need for notification.
The web-based configuration tool, NEXCOM IoT Studio, is built for simplified deployment. Connection is easily configured with simple clicking and dragging steps. Each piece of data can be viewed as an input for analysis, an event trigger, or a node linking to the cloud. Depending on applications, each node can be send to multiple clouds via built-in cloud connection, averting issues like incompatible data format or protocols.
Through smart IoT gateways and NEXCOM IoT Studio configuration tool, edge computing is brought to the front end for timely and responsive judgments. With technical expertise in IoT gateways, NEXCOM has been working with numerous businesses to take the lead in IIoT opportunities.
For more information about NEXCOM, please visit http://www.nexcom.com/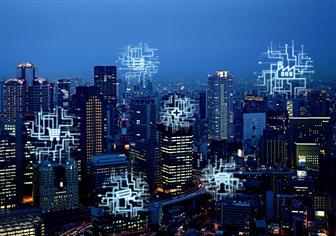 Edge computing can increase response efficiency, save network bandwidth, and relieve cloud workloads.
DIGITIMES' editorial team was not involved in the creation or production of this content. Companies looking to contribute commercial news or press releases are welcome to contact us.