Macronix introduces industry's fastest SPI NOR memory OctaFlash for diverse demanding automotive applications
Press release
The memory market for automobile electronics has a higher entry barrier compared to that for other ICT or consumer electronics, and therefore unless a new entrant is a credible, reliable and trustworthy company, it is not an easy market to enter. When Macronix decided to enter the automobile electronics memory sector, it did so with the determination to keep on perfecting memory products in terms of both design and fabrication.
Founded in 1989, Macronix has, after more than two decades of refinement of delivering high quality products and maintaining a reliable manufacturing supply, incorporated 'big data analytics' in the initial factory planning stage and established the sNOVA quality improvement system long before 'big data analytics' became mainstream and ahead of other technology leaders in the world. The accumulated extensive customer service experiences, feedbacks and support are then further utilized to enhance its rapid successful expansion into the automobile electronics memory market.
Macronix started its automotive journey by conducting a comprehensive study regarding the regulations relating to the reliability of automobile electronics. It then obtained a series of IC reliability certifications, including the AEC-Q100 quality certification according to standards set by the Automotive Electronics Council (AEC). Since Macronix entered the automobile electronics memory sector, it has achieved very positive results in terms of market penetration, and is seeing strong revenue growth in 2015 and will continue to do so in 2016 and onwards. Many, in fact most of the world-leading automobile electronics vendors are today in mass production of their systems utilizing Macronix flash memory, including Serial NOR Flash, Parallel NOR Flash and SLC NAND flash
Based around solid, customer backed strategies, Macronix drives ongoing efforts in product R&D and innovation to meet the current and future requirements for automobile electronics. Elain Shih, Product Marketing Manager at Macronix, provides an analysis on the advancement of memory components for automobile electronics from the developmental perspective of SPI NOR Flash, where Macronix is the global market leader
OctaFlash marks a milestone in high-speed SPI NOR Flash application
Since the launch of SPI memory featuring double transfer rate (DTR) technology in 2010, Macronix has been working on further boosting SPI data transfer rates. The introduction of the 55nm process in 2013 raised the data transfer rate to 100MHz for SPI products with DTR interface. In 2014, Macronix packaged two quad I/O chips as a dual-quad product achieving a performance simulating eight I/O with a 200MByte/s data transfer rate.
In 2015, Macronix unveiled the OctaFlash series, an expansion to eight I/O on a single chip. Fabricated on the in-house, highly reliable 55nm floating gate process flash technology, the data transfer rate reaches 400MByte/s, making OctaFlash the fastest SPI NOR Flash on the market.
Macronix's dual-quad memory introduced in 2014 has been able to provide complete solutions supporting in-vehicle infotainment systems. For example, dual-quad flash can satisfy "instant on" requirements to quickly load a large amount of data for temperature or dashboard controls in the in-vehicle system after the car engine is started and procedure is initiated.
OctaFlash, with more powerful features, is designed specifically for in-vehicle systems, especially ADAS for road safety and telematics systems. Addressing safety concerns, the current mainstream automobile designs make use of sensors and image data processing and transmit massive amounts of data to the in-vehicle system so that the automobile can instantly react to or cope with any otherwise unforeseen circumstances on the road, instantly.
As automobile electronics demand the capability to perform big data analytics, Macronix believes that the embedded memory, traditionally integrated with the core processor, is no longer sufficient as it is generally 32MB or 64MB in capacity and made with 0.13um process, which is typically unable to support big data operations. This need from the market was the driver for Macronix to develop OctaFlash, which is a specialized new memory product line targeting high capacity and high speed data transfer applications.
In comparison to competitors, OctaFlash uses the conventional SPI interface and therefore provides compatibility with existing single I/O interface of SPI Flash. Also to enable application compatibility, OctaFlash retains the original SPI instruction set to free design engineers from having to spend time learning and verifying new instructions and large chunks of code, which allows engineering to re-use, improve reliability and accelerate time to market.
OctaFlash aids functional safety design in support of ISO 26262
OctaFlash's specifications and reliability will help both Tier 1 suppliers and automakers alike meet the requirements of the ISO 26262 standard, a functional safety standard for automobile control systems. Sampling of OctaFlash is scheduled for September 2015 to meet the urgent demand by top-tier automakers looking to enhance the performance of existing and introduce new ISO 26262-compliant vehicles.
Continuing advancement in clock frequency becomes a key future development area for SPI NOR Flash
Shih comments that future SPI NOR Flash development will trend toward high speed and high frequency to meet market demands. Moreover, with telematics applications growing in complexity, a variety of wireless communication technologies are being introduced to automobiles also. Components with high frequency clocking for automobile electronics are increasingly important for the widely available telematics systems. For many designers using high frequency clocking, BGA package has become the package of choice; OctaFlash is capable of supporting 200MHz in a 24-pin BGA package. Macronix has also designed special data strobe (DQS) pins to enable complete high-speed data processing. Furthermore, OctaFlash follows eMMC pin definition, offering convenience to core processor vendors with respect to hardware design and PCB layout.
Macronix OctaFlash offers both 1.8V and 3V power supply solutions, available in 256Mb, 512Mb and 1Gb versions.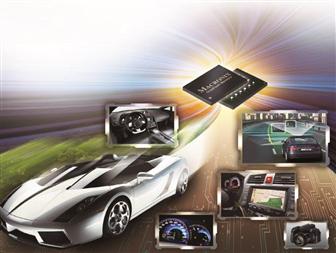 Macronix OctaFlash targets automotive telematics and high-end camera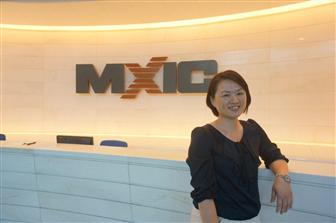 Elain Shih, Product Marketing Manager, MXIC
DIGITIMES' editorial team was not involved in the creation or production of this content. Companies looking to contribute commercial news or press releases are welcome to contact us.