GIGABYTE Unveils New ULTRAFORCE Laptops with 5th Gen Intel processor & NVIDIA 900M Graphics in COMPUTEX 2015
Press release
GIGABYTE has launched new P-series laptops with full array of features and class-leading performance. Thanks to the 5th generation Intel Core i7 processors in 14nm Broadwell architecture, GIGABYTE laptops are packed with more horsepower yet more efficient in consumption than ever. NVIDIA GeForce GTX 900M series graphics built on Maxwell architecture brings more visual breakthroughs, such as DSR, MFAA and VXGI technology, previously available to 3D animation professionals only. GIAGBYTE gaming laptop exclusive Doubled VRAM allows users to enable more effects and textures in gameplay without impacts on system performance. The bundled XSplit Gamecaster Premium membership grants users the freedom to record and stream their gameplay up to Twitch anytime, anywhere without resorting extra solutions. Powered by GTX 980M, the 17.3" flagship P37X delivers P10000+ in 3DMark 11. The comprehensive product line covers dimensions from 17" to 14". Customers can opt among the slim yet powerful new ULTRAFORCE line comprising P37, P35 and P34, the aggressive yet stylish P55 and value all-rounders P17F and P15F.
Thinnest & Lightest 17.3" Laptop with GTX 980M
P37X
Based on a Broadwell Core-i7 processor and the latest NVIDIA GTX 980M GeForce GDDR5 8GB in Maxwell architecture, P37X v4 scores a phenomenal P10000+ in 3DMark 11. Macro recording and editing across keyboard and mouse, formerly impossible on laptops, inputs is supported in one neat Macro Hub interface. Users will benefits from a solid edge in running most games in high settings. The hot-swappable storage design is configured to two rapid 512 GB mSATA SSDs and a dual of 2TB hard drives, blending speed and capacity in an incredibly thin and lightweight chassis. A Mini DisplayPort readies output to an external display up to 4K while built-in Dolby Digital Plus and Blu-ray drive turns the mobile platform into a personal theater. P37X offers gamers and graphic professionals desirable processing horsepower comparable to desktop systems when portability is a priority.
*P37W with GTX 970M and P37K with GTX 965M are also available.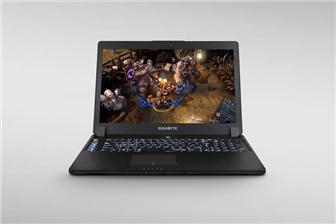 Photo: Company
Thinnest 15.6" Laptop with GTX 980M
P35X
The powerful P35X v4 with NVIDIA GeForce GTX 980M GDDR5 8GB VRAM surges to P10000 in 3DMark11 and 5th-gen Intel Core i7 Processor upgrades battery life and power efficiency. The hot-swappable ODD/HDD Bay adds flexibility for ultimate convenience and numerous possibilities for user customization. Unique massive quad-storage supports four drives for a gigantic capacity of a total 5TB: two 512MB mSATA SSDs and two 2TB HDDs. GIGABYTE Exclusive RAID Storm makes for speedy transmission up to 1500MB/s while the massive storage houses larger files ready for off-line access or system backup. WQHD+ IPS display grants users unprecedented image details in resolution as high as 2880x1620; superb color accuracy and vivid images makes viewing from any direction is crystal clear. P35X marks immersive gameplay and captivating multimedia entertainment on the move.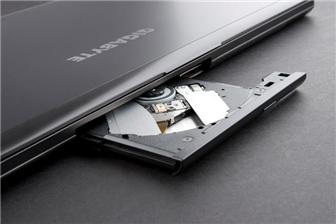 Photo: Company
Lightest 14" Gaming Laptop with GTX 970M
P34W
P34W v4 gets its primary motivation from a quad-core Intel Core i7 processor with an NVIDIA GeForce GTX 970M, a more punchy yet efficient combination than ever while remaining a slender size as seen on any Ultrabook. Benefit from the Maxwell architecture, GTX 970M brings a phenomenal score, P9000+ in 3DMark 11, creating a solid edge in running most games in high settings, offering gamers and graphic professionals desirable processing resources comparable to desktop systems when portability is a priority. Multiple visual innovations including DSR, MFAA & VXGI renders more realistic and stunning images for unprecedented gaming virtual reality. Storage is configured to one rapid 512 GB mSATA SSD and a 2TB hard drive, a blend of speed and capacity in an incredibly thin and lightweight chassis.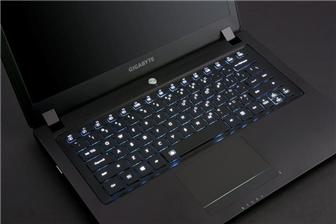 Photo: Company
Dynamic Design & Smashing GTX 970M Graphics
P55W
Brand new 15.6" P55W features a sporty design and ravishing performance - sizzling P9000 in 3DMark 11. The NVIDIA GTX 970M discrete graphics coupled with 1080p IPS Display grants brilliant vision, breathtaking details and ultra-smooth motion at ultra-high resolutions, hardly achievable on mid-range offerings. The dual storage incorporates one rapid mSATA SSD up to 512GB and a massive HDD up to 2TB for extra storage. The blistering responsiveness and storage convenience is perfect for either heading for any LAN gathering with a huge collection of games or backing up data and system without cloud access. The 2.2mm key travel ensures crisp and responsive typing while Dolby Digital Plus Home Theater optimizes sound clarity and effects for a high-fidelity audio, creating the most realistic yet thrilling experience when gaming.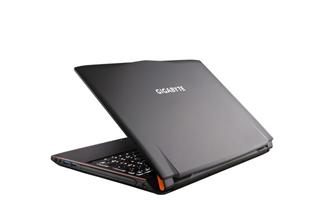 Photo: Company
Grand Vision Packing Performance & Value
P17F
P17F v3 with a NVIDIA GeForce GTX 950M boasts a decent score - P4822 in 3DMark11. The unique dual storage houses one 512GB mSATA SSD and a HDD up to 2TB, delivering rapid speed and massive storage at one shot. The Full HD matte display diffuses light, eliminates reflections to complete the most realistic gaming experience. Users will be impressed by the vivid color and high contrast level thanks to its 72% NTSC Color Gamut. The enhanced Sound Blaster Cinema 2 audio optimization produces crystal-clear sound for enveloping listening experience. The enhanced performance and all-around practicality makes P17F a worthwhile investment for multiple scenarios.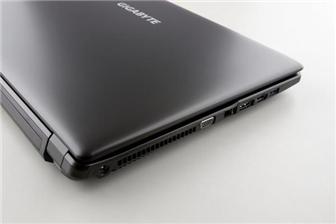 Photo: Company
Excellent Balance between Performance & Value
P15F
P15F v3 with NVIDIA GeForce GTX 950M discrete graphics surges to P4822 in 3DMark11. The 4th-gen Intel Core i7 Processor improves power efficiency, offering impressive battery life for higher productivity. The unique dual storage incorporates one 512GB mSATA SSD and a HDD up to 2TB, delivers rapid speed and massive storage at one shot. The additional Simple-swap DVD-ROM/ HDD Bay brings an optional third storage, providing more flexibilities as well as productivity for work and fun. The P15F proves to be a worthwhile investment to maximize performance and portability. The enhanced performance makes for more engaging gaming experiences and practicality for multiple scenarios while minimizing the time cost.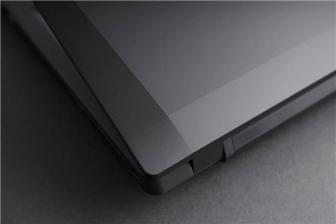 Photo: Company
About GIGABYTE
GIGABYTE Technology Co. Ltd., headquartered in Taipei, Taiwan, is known as a leading brand in the IT industry with branch offices located in 24 countries around the world. Founded in 1986, GIGABYTE started as a small research and development team and has since taken a position as one of the in the world's top motherboard manufacturers. In addition to motherboards and graphics cards, GIGABYTE further expanded its product portfolio to include notebook and desktop PCs, datacenter servers, networking products, mobile handsets, and home entertainment devices to serve each facet of the digital life in the home and office. Everyday GIGABYTE aims to "Upgrade Your Life" with innovative technology, exceptional quality, and unmatched customer service. Visit www.gigabyte.com for more information.