Concerns raised in a previous report that allowing the schism between the gaming press and their core audience to fester could lead to real economic impacts for the gaming industry during the holiday season appear to have had merit. Major advertisers are being dragged into the argument against their will, and some of the major players in the industry have announced conservative outlooks in their financial forecasts corresponding to the final quarter of 2014.
The conflict which has been fought for over two months across Twitter and most of the major gaming-related news sites, recently spilled into the mainstream media prompting fears that the coverage could lead to a "moral panic" scaring parents into crossing games and console hardware off their child's Christmas list which would impact the three main console vendors Microsoft, Nintendo and Sony. These companies outsource their console manufacturing to Taiwan-based Foxconn Electronics (Hon Hai Precision Industry) and Pegatron Technology, and also source the bulk of their related components from Taiwan-based suppliers.
Meanwhile, GamerGate supporters who feel they have been denied the right to have both sides of the issue discussed fairly by the media, have turned to addressing their displeasure directly to advertisers, causing one of the Internet's dominant blogging groups to have already "lost thousands of dollars," and eliciting a backlash from the media calling out major brands including Intel, Adobe, BMW and Mercedes-Benz.
Distract and discredit
Misogynists, hate-mongers, and terrorists worse than ISIS, are not the worst insults being thrown at the multinational, self-styled consumer revolutionaries that have banded together under the hashtags #GamerGate and #notyourshield to call on the gaming press to root out bad apples in their ranks, stop colluding across competing outlets to push or suppress particular stories, and to disclose conflicts of interest.
But rather than cave to pressure to "police themselves", the opponents of GamerGate have deflected the issue by focusing on the harassment and death-threats being directed at a few women in the gaming industry by individuals they assume to be motivated by their support for GamerGate.
This harassment has escalated over the months since the dispute erupted to the point where a massacre was threatened against a university in the US if it allowed a planned speech by a prominent feminist-games critic to go ahead. These threats have been almost universally attributed to GamerGate supporters by the media.
Although the authorities assessed the threats and determined that all university business should be conducted as scheduled, the speaker decided to cancel the engagement which helped bring GamerGate to the attention of the mainstream media, in particular MSNBC, which over the following days ran a series on on-air segments and interviews presenting the issue from the perspective of the women being harassed and threatened.
Critics of the media's coverage of GamerGate point out that severe threats have been targeted at people on both sides of the debate, but most have been left unreported or dismissed as insignificant. The critics view this "selective reporting" which serves to paint GamerGate as a misogynist hate-group as a dishonest attempt to discredit the movement, and by extension the sincerity of its claims.
And the media's strategy of distract and discredit appears to have been effective, as demonstrated by movie director Joss Whedon jumping into the dispute to compare GamerGate supporters to members of the KKK. The overwhelming negative perception being presented by the media of GamerGate has caused any potentially legitimate claims being made by its supporters to be largely ignored, and any attempt to present their evidence to be dismissed outright.
The allegations
Despite repeated assurances by the media at the start of the dispute that any appearance of collusion and cooperation between websites to control the narrative and present an independent but unified front were purely coincidental, it has since been revealed that around 150 members of the gaming press and a few developers were in fact communicating on a private message board called GameJournoPros. The group has since disbanded and members have tried to paint the group as a "water cooler" where professionals congregated to discuss mundane day-to-day events related to working in the gaming industry.
However, leaked postings reveal that members also used the group to apply pressure on members working at other outlets to remove stories on their sites, to call for the firing of uncooperative writers, to warn members to avoid communicating with certain individuals (effectively creating a blacklist), and even discussed private personnel matters including soliciting opinions on how to handle internal disciplinary cases.
Additionally, in the weeks since GamerGate attempted to open a discussion of professionalism in the gaming press, individuals have come forward to share their experiences of how they were harmed by the current seemingly incestuous nature of the industry with allegations that bloggers have, in specific instances, published incorrect or incomplete reports without performing adequate fact checking, refused requests to correct or respond to reported allegations, and had interfered with or blocked attempts to put out the other side of the story in competing outlets.
Finally, while the overall response from the gaming press is that readers should have no concerns about the ethical standards of the industry and that any attempts to change or reform would actually inhibit bloggers' ability to do their jobs, some individuals have broken ranks to acknowledge there are issues.
Most prominent of these is a staff writer at Gawker Media saying live on air during a radio debate that, "There are totally, unethical, things going on in video game journalism. I covered tech for a long time... all consumer product journalism faces basically the same problem, which is that you trade access for favors or whatever else. This is going on all over the place."
Whether or not the above concerns have merit, supporters of GamerGate overwhelmingly refuse to allow the issue to be brushed away without at least a thorough and fair discussion of the evidence. Meanwhile, the gaming press, with increasing support from the broader media, are refusing to discuss the ethics-issues raised while the atmosphere of intimidation and threats continues to be associated with GamerGate. Instead they appear to be set on a course to publish increasingly hostile write-ups, while meeting insult with insult on Twitter and other social media.
Going for the money
GamerGate supporters have stepped up their original strategy of starving the blogs of revenues by boycotting sites publishing what they perceive as openly biased accounts of the issue, and have started to attack their revenue streams directly though coordinated email campaigns to companies advertising on these sites. Dubbed Operation Disrespectful Nod (ODN), the strategy scored its first major victory when Intel removed its advertising from a major games publication.
Intel's attempt to distance itself from the dispute was met with widespread criticism from the gaming press. Bloggers took to Twitter calling on their followers to demand Intel reinstate the ads, and published disdainful posts accusing the company of siding with a hate-group. Intel issued a statement reiterating that it "[D]oes not support any organization or movement that discriminates against women." At the time of publication, Intel had not restored the ads.
The next escalation in tensions occurred when an editor at Gawker Media Tweeted, "Ultimately #GamerGate is reaffirming what we've known to be true for decades: nerds should be constantly shamed and degraded into submission. Bring Back Bullying." This marked Gawker as the next target of ODN.
Over the following days companies including Mercedes-Benz, BMW, and Adobe distanced themselves from Gawker. Several brands announced they had suspended their current advertising in order to assess the situation.
As in the case of Intel, the brands trying to back away were openly attacked on blogs and social media. A particularly vitriolic post by Gawker's Editor-in-Chief called out Intel for being "run by craven idiots", lambasted other advertisers for their "breathtaking cynicism and dishonesty, and lamented that "I've been told this attack on my company has already cost me thousands of dollars, and could cost thousands if not millions more."
This post was the first, with any authority, to put an actual figure on the economic impact GamerGate is having on the industry.
[Almost] everybody loses
With opinions on GamerGate appearing in media of all stripes, from Rolling Stone to Playboy, on TV and radio, and in Tweets from prominent movie directors, actors and comedians, it seems that everyone has planted their flag to show on which side of the debate they stand.
However, the major console vendors, Microsoft, Sony and Nintendo, and AAA publishers, Electronic Arts, Ubisoft and Activision Blizzard have still managed to avoid being brought into the debate officially. This is despite the fact that, as pointed out previously, they face the possibility of seeing significant impacts on their business operations during the fourth-quarter 2014 period if gamers and the gaming media refuse to reconcile their differences before the major year-end sales and marketing push starts in November.
Furthermore, GamerGate supporters are currently discussing whether or not to put pressure on these companies by deferring any games and console purchases until the new year, which could cause them to miss their performance projections for 2014.
Signs that these impacts are a being taken into consideration may have been revealed in Microsoft's recent earnings call for its fiscal first-quarter 2015 (ended September 2014) and its forecast for the following quarter.
During the call, Microsoft stated, "In Computing and Gaming we expect revenue to be US$3.5-3.8 billion, this range reflects growth in Xbox One consoles over the last year, but a mix shift to lower priced SKUs last June. With the momentum we are seeing with Surface Pro 3, we expect units to grow sequentially." Microsoft's Computing and Gaming segment includes its Xbox, Surface and other PC hardware product lines.
Microsoft reported revenues of US$4.73 billion for its fiscal second-quarter 2014 (ended December 2013), meaning that the company expects to see an on-year decline in revenues of around US$1 billion during the 2014 holiday season. This is despite the fact that Xbox One sales increased 102% during its fiscal first-quarter 2015 (ended September 2014) after the company effectively reduced the entry-price of the console by US$100 to US$400 with its "Kinect-less" SKU, as well as having recently launched in 28 new markets, including China. Microsoft has also recently announced Xbox One will enjoy a further US$50 promotional reduction at participating retailers during the November 2 to January 3 period.
Microsoft declined to comment on these observations.
Meanwhile, EA has also delivered conservative expectations for its fiscal third-quarter 2015 (ending December 2014) with GAAP net revenues estimated at US$1.1 billion and non-GAAP net revenues at US$1.275, compared to GAAP net revenues of US$808 million and non-GAAP net revenues of US$1.572 billion announced for the corresponding quarter of the previous year. EA said previously that 2013 was a transitional year due to the start of the next console generation causing weakness in current generation software.
EA was invited to comment but did not respond by the time of publication.
Ubisoft and Activision have upcoming earnings calls scheduled for October 30 and November 4.
Google and Amazon positioned to reap significant benefits
Many gamers have responded to the gaming press' handling of the issue by creating blacklists of unsympathetic sites. As a direct result of this many have turned to so-called YouTube celebrities for gaming related news, reviews and discussion. Successful YouTubers were earning a substantial living even before this shift, with the highest earner pulling in an estimated income of US$4 million in 2013 through sponsorship deals and his share of advertising revenues from Google's AdSense program.
If YouTubers become the gaming industry's primary media channel, Google stands to benefit significantly from the increased advertising impressions they draw to its site.
Furthermore, many YouTubers have created a secondary income source through live-streaming content for which they earn money through a combination of advertising/sponsorship, on-air donations and monthly subscriptions. The dominant player in this segment is Twitch.tv, which entered into an acquisition agreement with Amazon in August in a deal valued at approximately US$970 million. With the sudden change in the dynamics of the gaming media market, Amazon could stand to make back that investment much sooner than originally expected.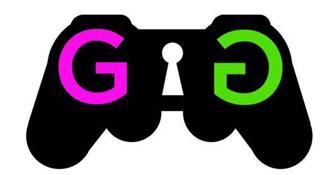 GamerGate logo
Photo: Anonymous