Atmel Corporation, a global leader in microcontroller (MCU) and touch technology solutions, announced the company's groundbreaking XSense flexible touch sensor has achieved Windows 8 certification as part of a customer's system, ensuring the innovative touch material addresses the rapidly expanding markets for Windows 8 smartphones, tablets, Ultrabooks and other PC and consumer devices.
Atmel's XSense touch sensor, launched in 2012, is manufactured in its Colorado Springs fab facility and is shipping today in production.
XSense is a proprietary roll-to-roll metal mesh technology that provides a flexible, high-performance alternative to existing rigid touch sensors. With XSense sensors, Original Equipment Manufacturers (OEMs) can develop lighter, sleeker, curved, contoured, and edgeless designs in a variety of shapes for smartphones, tablets, Ultrabooks, and a host of new touch-enabled products. For OEMs developing Windows 8 devices, they are assured that Atmel XSense meets all the strict touch criteria of the new touch-enabled operating system.
"Our XSense sensors will enable a variety of touch-enabled products that are lighter, thinner and faster with superior touch performance on an easy-to-use Windows 8 operating system," said Brett Gaines, Director of Marketing and Business Development, Atmel Corporation. "We look forward to an increasing adoption of Windows 8 smartphones, tablets, Ultrabooks, and PC notebooks in new form factors and are excited to bring even more compelling touch designs to the market that are powered by Windows 8 and Atmel's XSense technology."
XSense touch sensors are optimal for a wide range of touchscreen products, enabling thinner sensor stacks with superior performance and excellent optical clarity. With such advantages as flawless touch performance, enhanced noise immunity, low sheet resistance and low power consumption, designers will now be able to turn unique touch-based concepts into functional designs at lower total system costs compared to current market alternatives.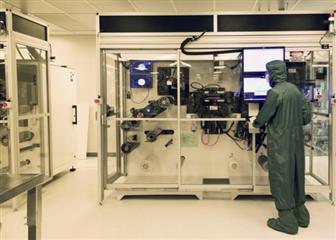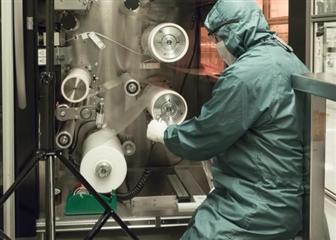 Atmel's XSense touch sensor is manufactured in its Colorado Springs fab facility
DIGITIMES' editorial team was not involved in the creation or production of this content. Companies looking to contribute commercial news or press releases are welcome to contact us.