Ethernet access devices, where the enterprise meets the carrier: Q&A with Vitesse marketing director Uday Mudoi
Michael McManus, DIGITIMES, Taipei
Eight years ago, the Metro Ethernet Forum (MEF) defined the first carrier class networks and services for Ethernet, as well as specifying attributes such as quality of service, service management, reliability and scalability. Thus Carrier Ethernet was born. This marked the first time Ethernet services were standardized and it fueled a transformation in the telecom industry, with Carrier Ethernet replacing SONET/TDM as the service of choice for carriers, triggering the adoption in 100 countries, and building a market of US$40 billion in revenues, according to the MEF.
However, while first-generation Carrier Ethernet enabled standardized Ethernet services delivered over a single provider's networks, Carrier Ethernet 2.0 (CE2.0), which was introduced in 2012, has the ability to deliver multiple classes of services (multi COS) over interconnected managed networks worldwide. During the Globalpress Electronics Summit 2013 and again at Computex Taipei 2013, Digitimes had the opportunity to talk with Uday Mudoi, product marketing director at Vitesse, about Carrier Ethernet and the boom in the Ethernet access market.
Q: Can you tell us what have been some of the main market drivers in the transition from SONET/TDM to Carrier Ethernet?
A: Some of the main reasons players in the market looked to Ethernet was because it was more cost effective and it made increasing bandwidth easier for the carriers. I remember one carrier telling me that back in the day, when a T1 subscriber (on SONET/TDM) complained about pricing the carrier would need to engage with that situation because there was not much else they could do. After the transition to Ethernet, if a customer complained they could easily just increase the bandwidth a little and the customer would stop complaining about pricing. The point of this example is that Ethernet is not only cheaper for the carriers; it is easier for them to scale.
In terms of market growth, in 2007 Ethernet service revenues were a US$7 billion business for carriers and demand is expected to grow to US$48 billion by 2015. It is the highest growth areas for the carriers in terms of revenues.
Moreover, what carriers have found out is that customers are willing to pay more for a differentiated service. For example, if a carrier has a service level agreement with a financial firm, the odds are likely that the customer would be willing to pay more for certain guarantees, such as if they knew their data will be secure. So many of the issues related to enabling revenue growth were addressed with MEF CE2.0.
Q: MEF CE2.0 addresses interoperability between carriers and support for multiple classes of services, but these areas are not something new for carriers. What is the significance of MEF CE2.0?
A: It is the standardization that is important. Companies are increasingly becoming more international and need global services to support people accessing the network worldwide. Unfortunately, no one carrier covers the globe completely, so interoperability and a common understanding between the various providers - who are partnered up to provide global services - are required.
Let's look again at the financial firm example - that company's revenues will probably be based on how fast it can access and exchange data. So if it pays for a service that guarantees a certain access and certain latency, there needs to be an underlying understanding between the service provider (and its partners) and the customer for what each is putting in and getting out of it. Standardized services can create tiers for services as well.
This means standardized services across carriers and customers are extremely important for allowing everyone involved to have the same understanding of what the subscribers are supposed to get from providers. This interoperability is required if you want to deliver global services.
In addition, there are Opex issues that are addressed by CE2.0, such as service activation and how performance measurements can be done remotely in the field.
Q: Another basic assumption is that carriers want complete management down to the customer premises. This is done through Ethernet access devices (EADs) or demarcation devices. According to Infonetics, the EAD market is expected to grow 81% between 2012 and 2016. Can you talk a little about the role of these devices in Carrier Ethernet and how Vitesse is helping enable this market?
A: When a carrier delivers a service to a firm, it will place a box next to the customer premise equipment, and this box, or Ethernet access device, is used by the carrier to guarantee a certain performance and to manage the service remotely. This is the demarcation point between the firm's network and the carrier network.
In terms of features, these boxes need to be cost sensitive and scalable. Maybe today you are servicing 10 users but in the future maybe it will be 100 or maybe you have 1Gb of bandwidth today and you want 10Gb tomorrow. Carriers don't want to have to change the hardware every time a service changes.
Most importantly, these boxes need to support MEF CE2.0 so the carrier can deliver Carrier Ethernet services according to the customer's expectations.
Vitesse comes into the picture because we saw that there was no silicon solution available that understands and supports MEF CE2.0. So we designed specific Ethernet switching solutions with a built-in layer in silicon that allows the box to be configured, managed and scaled compliant with CE2.0 standards. In terms of products, we have what is called Vitesse Service Aware Architecture (ViSAA) technology for our portfolio of Carrier Ethernet Switch Engines. ViSAA is integrated into the Ethernet switching layer silicon to provide a scalable, hardware-based solution for enabling MEF CE 2.0 Carrier Ethernet services in the EAD. And because CE2.0 is in the hardware, the solution is low cost and low power.
Q: So you are enabling MEF 2.0 in hardware. How was it done previously?
A: Previously, this was done in software because there was no silicon solution available. Most EADs were built around FPGAs.
The biggest difference is performance. Software performance doesn't scale. If you want to add more users in software, the device may lack the processing power to handle it. In addition, there was no standard on the hardware side and the development cycle was longer.
With our devices, we can guarantee our OEM customers that they can go to market in six months and get a MEF CE 2.0 certification as well.
Q: What is driving the EAD market?
A: One thing is cloud computing. It is very obvious that within the cloud, computing is increasing and that is driving bandwidth. But it is important to remember there are two parts to the cloud. One part is the computing itself while the other part is the access. What is interesting from our perspective is access to the cloud. How does the cloud connect to the WAN or connect to the cloud somewhere else?
With cloud computing, if the network goes down the entire company could go down. So security, reliability and network performance are mission critical and some enterprises are holding off using the cloud for some services until they know it is secure. With our ViSAA technology, EADs can provision, manage, and allocate resources to tailored services while guaranteeing reliability and remote management capabilities. And with our Intellisec technology, we can deliver network-level security at a low cost, while maintaining performance.
Another area driving growth in EADs is LTE. If network capacity increases 10x because LTE is enabled, that 10x of bandwidth needs to be managed in the access market as well.
Q: You are currently providing a reference design for EADs. What kind of opportunities are there for Taiwan ODMs? Many of them are involved in networking and perform well when provided with a reference design.
A: Vitesse provides the chip, design and software. But it is not as simple as putting it together and just manufacturing the box. The box sits in different environments. Carriers need reliable products, a long-lasting lifecycle and outdoor protection. In addition, the system is a lot more complex and requires a much longer lifetime compared to consumer and enterprise solutions. So there are design, certification and validation requirements before a carrier accepts a box.
Currently in Taiwan we work with an IPC firm called Rubytech, a publicly listed company. The company's solutions are based on a Vitesse design and then customized including design manufacturing and add on services. The company has been working with Vitesse for a number of years and provides ODM manufacturing for various telecom equipment suppliers.
However, although the telecom equipment market is dominated by just a few firms, there are opportunities for more manufacturers in the future. Carriers will look to the Alcatels and Lucents when it comes to core equipment but the access market is much more fragmented. In the access market, there are six companies that I know of from Israel alone involved in this market, and in emerging markets like Russia or India, the local carriers may want to support local players when it comes to providing access devices. This is where our reference design can help Taiwan ODMs in the long run. But they need to be committed to the market.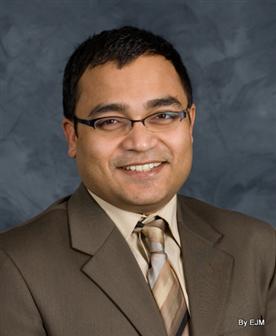 Uday Mudoi, product marketing director at Vitesse