Taiwan market: Sony to launch new Cybershot
Adam Hwang, DIGITIMES, Taipei
Sony on June 7 unveiled the Cybershot RX100 for launch in the Taiwan market on July 12 at a recommended retail price of NT$21,980 (US$736), according to Sony Taiwan.
Cybershot RX100 features a newly developed 1-inch 20.2-megapixel CMOS image sensor, 3.6x optical zoom, a 3.0-inch 4:3 1.229-megapixel TFT-LCD screen, dimensions of 101.6(W) by 58.1(H) by 35.9(D)mm and a weight of 213g (not including battery and memory card), Sony Taiwan indicated.
According to local retail channel estimates, 1.4 million digital cameras will be sold in the Taiwan market in 2012, growing 6.1% from 2011 and consisting of conventional consumer models with 47-50%, bridge camera models with 27-28%, mirrorless interchangeable-lens models with 11-12% and DSLR models with 10-15%.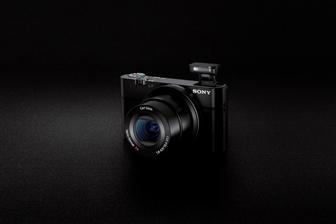 Sony digital camera Cybershot RX100
Photo: Sony Taiwan