Commentary: Long-term solar material supply contracts increase losses during industry downturns
Jackie Chang, DIGITIMES, Taipei
Long-term solar material supply contracts seem to stabilize the financial performance of solar firms during good times, but increase the magnitude of losses during down times.
Before 2011, the solar industry experienced shortages of polysilicon. This pushed the price of polysilicon to reach above US$100/kg at one point. Fighting for material was a must for downstream solar firms. During the years of shortage, solar firms constantly needed reassuring measures to obtain continuous flow of material. Signing long-term supply contracts became the solution for this shortage problem.
The long-term supply contracts have become one of the reasons that solar firms have been suffering net losses. The firms signed contracts when the price of polysilicon was relatively high, compared to the spot price now.
Chihheng Liang, Digitimes Research analyst and author of new a report PV 2012-Expectations for the global solar market, indicated that spot price of polysilicon in Greater China last week (April 23-27) was US$22.5/kg and the spot price of polysilicon two months ago (February 20-24) was US$29.5/kg.
This means the spot price of polysilicon dropped 23.7% in two months.
In recent weeks, Europe-based material suppliers have been reportedly considering filing lawsuits against Taiwan-based downstream customers for failing to oblige to their supply contracts. Taiwan-based firms have been considering fighting the lawsuits collectively and asking the government to help.
Taiwan-based solar cell maker Neo Solar Power (NSP) recently announced its financial performance for first-quarter 2012. The firm reported net losses of NT$1.817 billion (US$62 million) which included write-offs of losses incurred from long-term material supply contracts.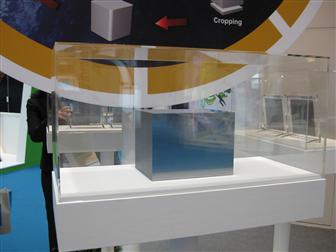 Spot price of polysilicon hits US$22.5/kg in recent weeks
Photo: Digitimes file photo