Taipei, Taiwan (May 24, 2011) - AAEON, a premier Industrial PC manufacturer, announced the newest addition to the ACP series: ACP-5182. The ACP-5182 is 18.5" Industrial-grade, energy saving/low power consumption Multi-Touch Infotainment Panel Computer. This product adheres to the market demand for a slim, compact and fanless Panel Computer with additional features such as spill-resistant IPx1 configuration and a scratch resistant touch panel.
The ACP-5182 is powered by the striking Intel Dual Core Atom D510 Processor with the Intel ICH8M Chipset. This model is quiet and can be served in applications that require no ventilation or sound, such as hospitals and wafer factories. Moreover, it has one DDR2 SODIMM memory (up to 2 GB). The LCD/CRT Controller is integrated in the Processor, making the Intel Atom D510 multi-functional. For the Storage Disk Drive, the ACP-5182 has one 2.5" SATA Hard Disk Drive and one CompactFlash Slot (Internal). The ACP-5182 also offers flexible I/O ports, including one RS-232, one RS-232/422/485, six USB 2.0, one Line-out, and one VGA connector. For even more expansion, the ACP-5182 is fitted with two Mini Cards.
"The ACP-5182 deploys a multiple point touch screen design that allows users to zoom in/out of the screen with ease. The stream-lined back housing design prevents the product from being easily damaged due to improper usage. The anti-intrusion design helps avoid the internal high-voltage parts from touching by the users hands/fingers. These fantastic features make the ACP-5182 more secured, stated Alex Hsueh, Senior Product Manager of AAEON's Panel Appliance & Automation Division. "It is apt for numerous Public Infotainment markets, including Digital Signage, POS/KIOSK, Medical, Home Automation, Restaurant, and Check-in Machines. In addition, the ACP-5182 has won the 2011 Taiwan Excellence Award as well as the 2011 Best Choice Award for its ground-breaking Projective Capacitive Touch Screen," Alex explained.
As AAEON is one of the first companies to incorporate Projected Capacitive Multi-Touch screen into Digital Signage and POS/KIOSK applications, the ACP-5182 has been widely known as a novelty product in these vertical markets. Key proponents of the ACP-5182 are its Multi-Touch Window Design, Anti-scratch 7H Surface, IP-65 Front Bezel and IPx1 Back Chassis. Moreover, the ACP-5182 equips flexible expansions, such as MSR/ RFID/ Scanner/ Smart Card Reader/ Skype Phone that can be applied to various applications to meet versatile demands. In addition, it supports G-sensor screen rotation. Customers can rotate the screen based on different applications. With its five year + life cycle, the ACP-5182 is guaranteed to fit your product needs. For more product information, please contact your regional AAEON sales representatives or go to http://www.aaeon.com/ for additional assistance.
About AAEON
AAEON Technology, established in 1992, manufactures and markets a wide range of OEM/ODM Industrial PCs all over the world. Our commitment to our customers is to provide reliable and high quality Embedded SBCs, Operator Panels, Panel PCs, Medical PCs, Embedded Controllers, Industrial Slot PCs, PC/104 modules, Full-size CPU cards, Half-size CPU Cards and related accessories.
By maintaining ISO-9001 and ISO-14001 certifications since 1994 and 1996 respectively, AAEON ensures the commitment to delivering products of the highest quality. Becoming a publicly traded company in 2001, AAEON has demonstrated the sound fiscal policies required for good investment opportunities. AAEON continues to earn numerous citations for its remarkable contribution to the industry, including four years of Symbol of Excellence Awards and the country's Eighth Annual Outstanding Business Award. In 2003, AAEON introduced TL9000 certification to further expand their commitment to quality.
AAEON has well established, strategically positioned branches worldwide including America, the Netherlands, Germany, China and Singapore.
AAEON is an Associate Member of the Intel Embedded Alliance, a community of embedded developers and solution providers. For more information, please visit http://www.aaeon.com/.
Press Contact:
Efen Chung
TEL: 886-2-8919-1234
FAX: 886-2-8919-1056
Email: efenchung@aaeon.com.tw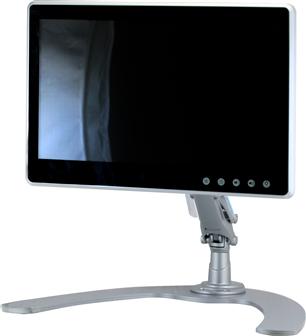 AAEON ACP-5182
Photo: Company