61 news items tagged multi-touch
Microchip Technology, a provider of microcontroller, mixed-signal, analog and flash-IP solutions, has announced its partnership with Silicon Integrated Systems (SiS) to provide customers...

Commenting on market watchers' concerns that Microsoft's Surface Book could potentially hurt its PC brand partners, Acer's president of corporate business planning and operations...

The single-layer multi-touch applications, mass production of which has been enabled by touch IC designer Goodix' technology, requires only a single layer of ITO film to support 5-...

Corning and Atmel have announced they are collaborating to develop ultra-thin capacitive touchscreens with multi-touch performance for next-generation applications.

Arestech Co. Ltd., an expert in embedded and automation solutions, is pleased to announce the launch of the TPM-3221, a new 21.5" multi-touch display with an industrial grade...

A low-cost and high-transmittance multi-touch solution is now available for 11- to 36-inch devices, ranging from ultrabooks to all-in-one (AIO) PCs running Windows 8.

Sharp Imaging and Information Company of America (SIICA), a division of Sharp Electronics, has announced the release of a new 20-inch (19.5" diagonal) Full HD multi-touch monitor,...

The FPM-7181W and FPM-7211W are 18.5" and 21" widescreen multi-touch truly flat panel monitors, specifically designed to provide easier operation and boost productivity...

Dialog Semiconductor, a provider of highly integrated power management, audio and short-range wireless technologies, announced leading ODM Wistron as its first customer for its SmartWave...

3M Touch Systems has announced the release of its newest high-performance multi-touch display designed specifically for multi-user collaborative applications, the 46-inch 3M multi-touch...

Mark Hopgood, corporate business development director at Dialog Semiconductor, emphasized that current projected capacitive touch technology have a limited penetration into large-size...

Dialog Semiconductor plc (FWB: DLG), a provider of highly integrated power management, audio and short range wireless technologies, announced its move into touchscreen sensors with...

VIA Technologies has announced its latest Android board support package (BSP) for the VIA Vantage digital signage line which enables a split-screen multi-touch user experience that...

Archos has released a new TV called Archos TV connect, a multi-touch set supporting Android, allowing users to access their apps and games.

Computex Taipei, Taiwan, June 4, 2012 - The Gores Group has officially completed its acquisition of Elo TouchSystems from TE Connectivity. The new company, Elo Touch Solutions, will...

Intel has internally estimated that ultrabook shipments will reach 20-30 million units in 2012 and the volume in 2013 is expected to double or even triple on year as the integration...

Ident Technology and AU Optronics (AUO) have announced a strategic partnership that will leverage Ident's GestIC three-dimensional (3D) gesture control chip together with AUO's 2D...

Taipei, Taiwan (May 24, 2011) - AAEON, a premier Industrial PC manufacturer, announced the newest addition to the ACP series: ACP-5182. The ACP-5182 is 18.5" Industrial-grade,...

Taipei, Taiwan – May 20, 2011 – TE Connectivity announced today its iTouch Plus multi-touch touchscreen technology meets the Windows 7 multi-touch additional qualification...

Silicon Integrated Systems (SiS) has announced its 10-finger multi-touch IC solution – SiS9200 series – has been validated by Microsoft Windows 7 certification. The SiS9200...

Cypress on January 20 announced that its multi-touch solution has been adopted for Acer's latest duel-screen tablet PC, the Iconia.

TPK Touch Solutions, through its US-based subsidiary TPK USA's Touch Revolution business unit, will showcase TRu Multi Touch Monitors at CES 2011 in Las Vegas.

Gigabyte Technology on September 28 will introduce the T1125 11.6-inch notebook, which reportedly will come equipped with a rotatable touch-panel display and docking station, prompting...

Lumax International, a semiconductor process control service supplier, has made inroads into the touch-controlled segment with its channel sales unit ramping up its shipments of optical...

City of Industry, Calif. - (Business Wire) - MSI, a leading manufacturer of computer components and systems, today announced the North American availability of the Wind Top AE2420...
Related photos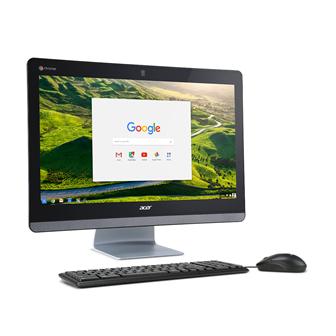 Acer Chromebase 24 all-in-one PC
Photo: Company, Monday 11 January 2016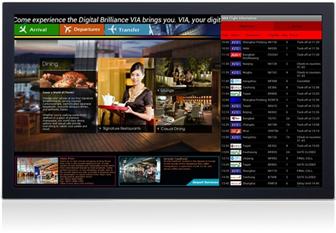 VIA Android BSP enables split-screen multi-touch function
Photo: Company, Monday 4 March 2013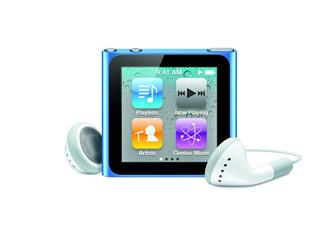 Apple iPod nano
Photo: Company, Friday 7 October 2011