AVerMedia set to 'capture' attention at Computex Taipei 2011
Press release
Taipei, Taiwan-May 20, 2011 - AVerMedia Technologies, Inc., the preeminent name in digital multimedia technology, once again plans on showcasing the company's innovation and product development superiority at COMPUTEX TAIPEI 2011. Featuring strong lineup of HD capture devices, 3DTV tuners and network TV tuner devices, AVerMedia's product line up offers something for everyone-from professionals to HDTV and 3DTV fans. AVerMedia products lines to be exhibited at COMPUTEX TAIPEI 2011 include HD capture series products that give users the freedom to capture everything from 1080p full HD video to content from traditional analog signals. Alongside these incredible devices, an equally impressive range of 3DTV tuner solutions that put the 3DTV world within reach of anyone with a PC will also be exhibited. The network TV tuner series allows users to watch TV within home network or even on an iPad. Experience the latest in cutting-edge digital multimedia technology by visiting the AVerMedia booth (#1019a) at COMPUTEX TAIPEI 2011 May 31 through June 4 at the Taipei World Trade Center.
HD Capture Series
AVerMedia is leading the way toward the emerging trend in managing high definition digital content in both professional and consumer-level applications. For professional users with high functional and operational requirements, the DarkCrystal HD Capture SDK II offers a maximum of 1080p resolution as well as a range of analog signals in capture and monitor applications in a PCI-E interface. With DirectShow compatibility and the exclusive plug-in, the DarkCrystal HD Capture SDK II works with a range of professional video editing software, including Adobe Premiere Pro CS4 and CS5. Also, the enclosed software development kit can be used with several programming languages and includes applications developers require to create customized programs.
Always looking to put smiles on the faces of consumers, AVerMedia has also developed the DarkCrystal HD Capture Station and the Game Capture HD. The DarkCrystal HD Capture Station is a video capture box with a USB 2.0 interface and a built-in H.264 hardware encoder that compresses video and lowers CPU load. That means, even older or less-powerful computer owners can enjoy capturing video or game play up in a resolution of up to 1080i. Its IR Blaster function can schedule recordings from HD satellite and cable TV set-top boxes. Going one step further, the DarkCrystal HD Capture Station is now compatible with Windows Media Center, so users can select their preferred method to schedule recordings. The Game Capture HD, on the other hand, is a standalone HD video capture box which allows users to preserve HD game plays from PlayStation3 or Xbox 360 to an internal or external hard drive without a PC. With one click, the Game Capture HD can capture and preview their splendor footages in 1080i resolution.
HomeFree Series - Network TV Tuner Devices
HomeFree network TV tuner series, including HomeFree Duet and HomeFree Combo, are network-attached live TV streaming devices which work with a (wireless) router and send the TV content in original quality via (W)LAN to two iPads or Windows computers simultaneously. Users can feel free moving around the house without the ties of TV antenna/cable or AV devices. HomeFree Duet features dual digital TV tuners for two users to enjoy different TV channels at the same time, but only one antenna is required. HomeFree Duet supports HD digital TV and enables zero-loss video streaming up to 1080p to Windows computer. HomeFree Combo has one analog TV tuner and one DVB-T tuner on the board; therefore, it allows users to watch TV or AV-in content from different sources at the same time. With HomeFree Series, users can not only watch live TV on iPad, laptops, and desktops, but also record TV programs on PC. HomeFree Series provides users with a location-free PCTV experience!
3D & Mac Series - TV Tuners for 3DTV and Mac
Envisioning a future sure to be dominated by 3DTV, AVerMedia will also exhibit 2 types of 3DTV tuners at the show. They both feature the ability to view and record HDTV and live 3DTV and convert 2DTV to 3DTV via AVerMedia's exclusive see3D technology, so the days of waiting around for 3D content are long gone! Comprehensive 3D display modes allow users to view 3D content through anaglyph, polarized, or shutter glasses. First off, world's smallest USB 3D TV tuner, the AVer3D Volar Mini, offers up big 3DTV functionality in a small, stylish design. When paired with the latest AVerTV 3D Software, it offers a feature rich, highly customizable platform for viewing and scheduled recording, and live recording of content in a variety of formats. Next off, the AVer3D CaptureHD uses a PCI-E interface to deliver hybrid TV tuner functionality along with an HD capture feature. Capture video with a resolution of up to 1080i as well as high quality analog video with the added dongle cable. Users can even save disc space while maintaining quality with HD recording in real-time with H.264 encoding. And for those always on the go, the AVer3D Volar Mini and the AVer3D CaptureHD are both compatible with AVerMedia's SnugTV streaming service, which allows users to watch live home TV from anywhere in the world.
AVerMedia also plans on showcasing the company's USB hybrid tuner, the AVerTV Hybrid Volar M, for those who covet digital and analog TV on their Macs and PCs and also want to view, record and convert recordings from a range of signals to device-specific formats like iPhone and iPad. With an intuitive interface, managing picture quality through the exclusive Color Enhancement feature or uploading videos to Facebook or YouTube is easy. Finally, with Apple Remote support, users can access AVerTV Hybrid Volar M functions through a familiar interface. To learn more about what AVerMedia has in store for the show, please visit our COMPUTEX TAIPEI 2011 mini site at http://www.avermedia.com/computex2011/ for more details.
About AVerMedia Technologies
The AVerMedia Group (http://www.avermedia.com) is the preeminent name in designing, manufacturing and marketing multimedia, presentation and video surveillance products. Alongside a full-line of TV Tuner and Personal Video Recorder products, AVerMedia provides document cameras, digital video makers, TV photo viewers and PC-to-TV converters for consumer, corporate and educational markets. AVerMedia Group is committed to enriching entertainment experiences and promoting effective communication between people. Founded in 1990, AVerMedia became a public company in 2000. AVerMedia adheres to the latest green manufacturing standards in delivering the highest quality products.
Media Contact:
Louise Lee
Tel: 886-2-22263630 ext. 6823
Fax: 886-2-32344842
mpd-mkt@avermedia.com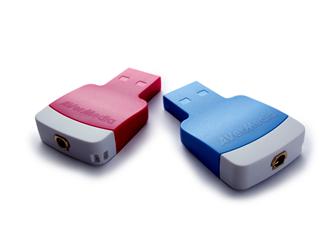 Aver3D Volar Mini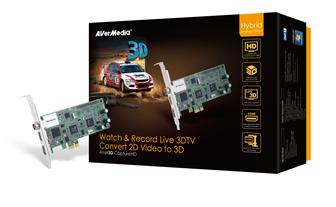 AVer3D CaptureHD

AverTV Hybrid Volar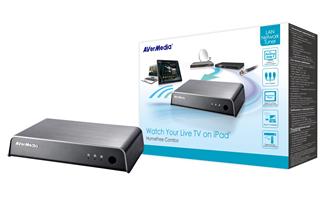 HomeFree Combo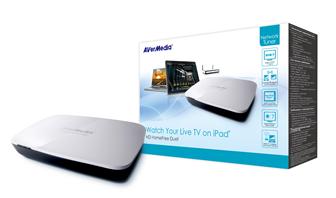 HomeFree Duet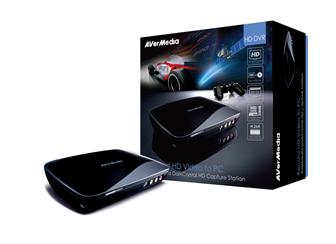 DarkCrystal HD Capture Station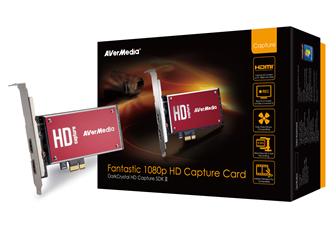 DarkCrystal HD Capture SDK II
Photos: Company