'Passion for Innovation': ASRock showcases its multidimensional products at Computex 2011
Press release
TAIPEI, Taiwan, May 31, 2011 - A new generation of tech products is upon us. ASRock kicks off Computex 2011 with its multidimensional products, including a wide range of motherboard and HTPC series. Echoing the Computex theme of "Passion for Innovation," ASRock will showcase its innovative computer offerings at Computex 2011, along with the latest Fatal1ty gaming motherboard equipped with Intel Z68 chipset - Fatal1ty Z68 Professional, the highly anticipated AMD 990FX and A75 APU platforms featuring the fabulous kit and the 3D-oriented HTPC lineups.
Commenting on the event release, James Lee, V.P. of ASRock Sales and Marketing, is with confidence. "ASRock has always had a strong sense of the value of tech products. As we applied the world's best technology to our architecture - every generation better than the last," he states. Not only focusing on demoing the superb performance of Intel Z68-based motherboards, ASRock will also "offer an exclusive sneak peek of its soon-to-be-released 990FX Extreme4 and A75 Extreme6 boards in this show." ASRock believes they could give a wonderful experience of visiting their booth at Nangang Hall L317a, Computex 2011.
Motherboard
Fatal1ty Z68 Professional
The Fatal1ty Z68 Professional has a large number of features, slots and overclocking capabilities. The red and black colored board suggests its function is impressed as well as its stylish look. Supporting the Intel Smart Response technology, this board can make the SSD become the "Cache of the HDD" to boost up the HDD access speed. ASRock will be also showing live demo of Fatal1ty Z68 Professional with the ultimate Lucid Virtu Switchable Graphics technology, demonstrating the dynamic switching without rebooting.
Motherboard Expert - 990FX Extreme4
On the AMD side, ASRock will unveil the long-awaited 990FX Extreme4 platform motherboard at Computex 2011. Powered by AMD 990FX and SB950 chipsets, this board features Premium Gold Caps, advanced V8 + 2 Power Phase Design and multi-GPU options. In the demo of 990FX Extreme4, ASRock will present an eye-opening technology to visitors: for the very first time, SLI is applied on AMD board.
What's New At The Show - A75 Extreme6
A must-see motherboard at ASRock Computex 2011 is the A75 Extreme6. Utilizing AMD's next microarchitecture A75 Hudson D3 chipset series, the much-anticipated platform, this board comes with plenty of options for upgrading PC system. Key features of A75 Extreme6 include the support for Socket FM1 processor, AMD A75 Hudson D3 chipset allowing native support for USB 3.0 and SATA3, AMD Steady Video capability, enhanced graphics performance with Quad CrossFireX, 3-Way CrossFireX, CrossFireX and Dual Graphics support.
HTPC
To Reach The Next Level Of Entertainment
Creating state-of-the-art entertainment system for all the family to enjoy is a breeze with ASRock Vision 3D 2nd Generation HTPC Series. This can come with the Intel Huron River HM65 chipset and the 2nd generation Core Family processors, NVIDIA GeForce GT540M graphics and is capable of NVIDIA 3D Vision and 3DTV Play. Equipped with HDMI 1.4a output, users can even connect the ASRock Vision 3D 2nd Generation directly to their TV and easily enjoy stunning audio quality via Dolby and TrueHD DTS HD Master audio function. In addition, a built-in Blu-ray Disk drive offers plenty of options for storing and playing back high definition movies; 2T2R Wireless let users stream media from other computer in their home unrestrictedly.
Vision 3D
In the demo of Vision 3D HTPC Series, ASRock will present an eye-opening 3D technology to visitors. There will be a fashion living room setting with ASRock Vision 3D at ASRock booth, demoing the latest 3D gaming and movies.
Stylish, Sophisticated and Superb Quality - CoreHT
The ASRock CoreHT series bring together the Bitstream and TruStudio technologies to deliver the breathtaking authenticity in sound. With these abundant media-focused features, the ASRock CoreHT HTPC series deliver users a new dimension of home entertainment.
ASRock plans an extensive showing during Computex 2011, taking place May 31 - June 4 in Taipei, Taiwan. The ASRock booth can be found at Nangang Hall, stand L317a.
For more detail information, please visit http://www.asrock.com/news/show/COMPUTEX2011/index.asp?c=Events http://www.asrock.com/.
Contact Information
Jeff Hong
Marketing Department
TEL: +886-2-28965588 ext.11732
FAX: +886-2-28931557
http://www.asrock.com/
E-mail: jeff_hong@asrock.com.tw
About ASRock
ASRock Inc, established in 2002, specializes in the field of motherboards. ASRock has been growing fast and become world third largest motherboard brand with headquarter in Taipei, Taiwan and branches in Europe and the USA. Further information, please visit http://www.asrock.com/.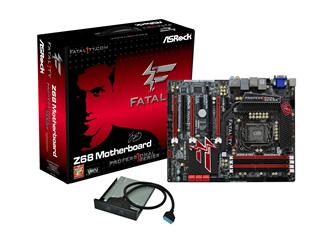 ASRock Fatal1ty Z68 Professional
Photo: Company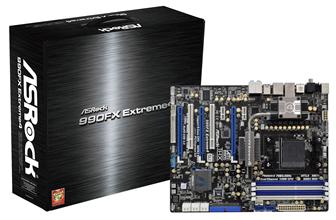 ASRock 990FX Extreme4
Photo: Company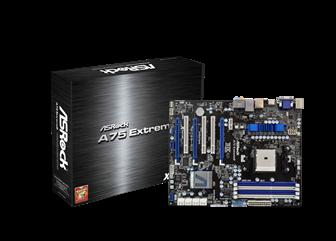 ASRock A75 Extreme6
Photo: Company