First-tier makers launch Radeon HD 5800 series graphics cards
Press release, September 28; Joseph Tsai, DIGITIMES
First-tier graphics card makers Micro-Star International (MSI), Asustek Computer and Gigabyte Technology have launched their latest graphics cards based on AMD's ATI Radeon HD 5800 series GPUs.
MSI offers a high efficient radiator that comes with a heat-pipe, heat-sink and fans for its HD 5800 series cards. The radiator's integrated two-slot design can decrease the GPU temperature rapidly, but still delivers noiseless performance, the company said.
MSI also offers DOT Express technology for dynamic overclocking designed to deliver up to 10% extra performance and significantly enhance synchronized GPU and DDR memory performance.
Asustek's Radeon HD 5800 series graphics cards are equipped with Voltage Tweak technology to enable users to raise GPU voltages from 1.15V to 1.35V and from 1.088V to 1.4V respectively and boosting GPU and memory clock performance.
The HD 5870-based graphics card from Asustek is currently listed for around NT$15,990 (US$492) in the Taiwan market.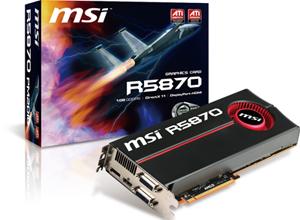 MSI R5870-PM2D1G graphics card
Photo: Company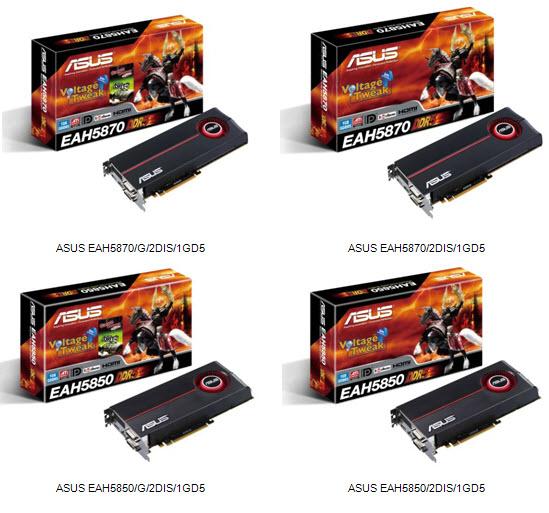 Asustek Radeon HD 5800 series graphics cards
Photo: Company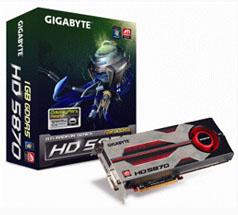 Gigabyte GV-R587D5-1GD-B graphics card
Photo: Company