LG Electronics unveiled three new Super Multi Blue optical disc device models, the BH100 Blu-ray Disc (BD)/HD DVD dual-format player, the GGW-H20L BD burner plus HD DVD-ROM drive, and the GGC-H20L BD-ROM/HD DVD-ROM drive, for launch in the Taiwan market in mid-September 2007, according to LG Electronics Taiwan Taipei (LGETT) at a press conference on August 21.
BH100 is the first player to support of both BD and HD DVD formats, LGETT claimed. BH100 can support full high-definition (HD) 1,080p playback for BD or HD DVD and 1,080i for playback in DVD formats including DVD-Video, DVD+R/-R and DVD+RW/-RW, LGETT indicated. The player will sell at a recommended retail price of NT$39,900 (US$1,213).
GGC-H20L, has the same specifications as GGW-H20L but lacks of BD burning functionality. The drives will carry a recommended retail price of NT$12,900 for the former and that of NT$19,900 for the latter.
GGW-H20L: Read and write speeds

Format

Write

Read

BD

-R (recordable, write once)

6x for SL (single-sided single-layer), 4x for DL (single-sided double-layer)

6x

-RE (rewritable)

2x for SL, DL

HD DVD

Not support

3x

DVD

+R/-R

16x for SL, 4x for DL

16x

+RW

8x

-RW

6x

CD

-R

40x

40x

-RW

24x
Source: LGETT, compiled by Digitimes, August 2007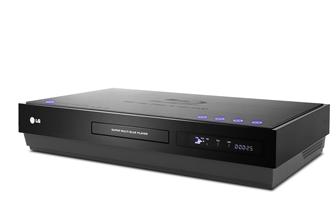 LG BD/HD DVD player, BH100
Photo: LG Electronics Taiwan Taipei