Intel has announced its entry into solid state drives with the Intel Z-U130 Value Solid-State Drive featuring NAND flash memory with industry standard USB interfaces. With advantages over hard disk drive (HDD) or removable USB storage devices, Intel's Solid State Drives deliver faster boot times, embedded code storage, rapid data access and low-power storage alternatives for value PCs, routers, servers, gaming and industrial applications, said the company.
The Intel Z-U130 Value Solid State Drive is the company's first solution in the Intel Value Solid State Drive family that will offer different industry standard interfaces and densities. The product comes in 1GB, 2GB, 4GB and 8GB densities. With reads of 28MB per second and write speeds of 20 MB per second, this higher performing solid state drive is a faster storage alternative for common PC or embedded application operations such as locating boot code, operating systems and commonly accessed libraries, according to Intel.
The drives will also be used in a variety of Intel-based computing platforms, such as servers, emerging market notebooks and low-cost, fully featured PCs. In addition, it will be used in Intel embedded solutions for routers and point of sale terminals, said Intel.
Intel's Z-U130 Value Solid State Drive will be distinguished from other solid state product offerings by its extensive validation, including more than 1,000 hours of accelerated reliability testing, and is expected to meet an average mean time between failure (MTBF) specification of five million hours. The product can be integrated into original design manufacturers' (ODM) designs because of its USB 2.0 and 1.1 compliant interfaces, 2x5 USB connector and standard single-level cell NAND in thin small outline package (TSOP) devices. The company is also considering next-generation products that could incorporate cost-effective multi-level cell (MLC) technology.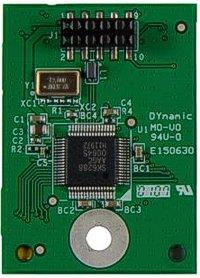 Intel Value Solid State Drive (front)
Photo: Company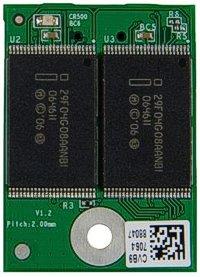 Intel Value Solid State Drive (back)
Photo: Company