Chi Mei today announced six of its Chimei-brand widescreen LCD monitors, including 19- and 22-inch models, received certification for the Windows Vista operating system (OS). Chi Mei is set to launch more widescreen LCD monitors before the end of February, according to the company.
Chi Mei's 938A, 946A and 221A monitors have gained Vista Basic certification while its 938D, 946D and 221D models now have Windows Vista Premium certification.
Chi Mei will offer a new widescreen 22-inch LCD monitor with built-in HDCP (High-bandwidth Digital-content Copy Protection) in April.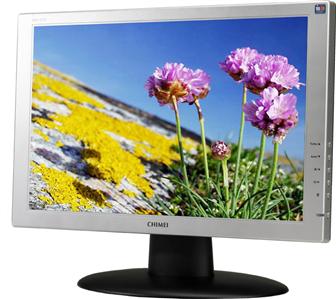 Chimei's widescreen 22-inch LCD monitor
Source: Company