CES 2007: Ritek showcasing writable HD DVD, Blu-ray discs
Press release, January 9; Adam Hwang, DIGITIMES
Ritek is showcasing HD DVD-R (write once) and Blu-ray Disc (BD) blank discs at the 2007 International Consumer Electronics Show (CES) taking place in Las Vegas from January 8-11.
Ritek has begun shipments of HD DVD-R discs, and plans to launch 25GB single-sided single-layer BD-R (write once) discs later this quarter. 50GB single-sided double-layer (DL) BD-R discs and 15GB BD-RE (rewritable) discs are also planned for the fourth quarter of this year, the company says.
All Ritek optical discs, including the two next-generation blue-laser formats, are marketed and distributed in North America and Latin America by its wholly-owned subsidiary, Advanced Media under its own brand, Ridata.
In addition to HD DVD and BD discs, Ritek is also exhibiting its series of memory card, including flash solid state drives (SSD), and solar battery chargers.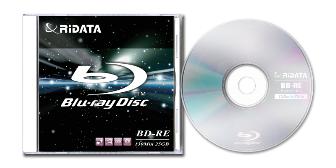 Ritek own-brand BD-RE discs
Photo: Company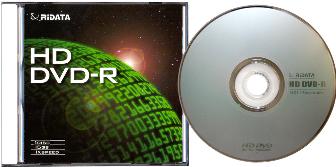 Ritek own-brand HD DVD-R blank discs
Photo: Company