VIA Technologies recently announced its VIA VX700 chipset for Ultra Mobile PC (UMPC) devices.
VIA said its VX700 solution, together with the C7-M/ULV processor, promises a smaller form factor for computing devices with reduced power consumption and enhanced functionality. The company said its UMPC solution could reduce mobile form factors size by up to 40% with low power and longer battery life.
VIA VX700 is expected to be available in volume quantities later in the third quarter of 2006 and pricing is available upon request, the company stated.
DualCor Technologies, which adopted the VIA solutions in its cPC, values the small size and enhanced battery life that VIA offers.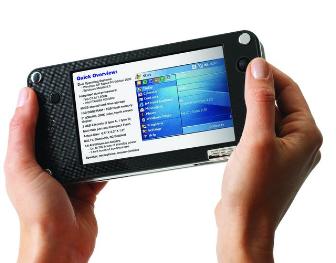 DualCor adopts VIA's solutions in its cPC
Source: DualCor
Key features of VX700 chipset

Item

Detail

Processor Support

VIA C7-M and VIA C7-M ULV processors

Front Side Bus (FSB)

533/400MHz

Memory support

DDR2-533/400/333 or DDR-400/333

Memory density (max.)

4 GB

Graphics core

VIA UniChrome Pro

Hardware Video Acceleration

MPEG-2, MPEG-4, WMV9 HD

HDTV support

Yes

LVDS/DVI transmitter

Yes

Dual monitor support

Yes

Video de-blocking

Yes

Hardware display rotation

Yes

High definition audio

Yes

USB 2.0 connectivity

6 ports

PCI devices/slots

4 slots

Serial ATA

2 x SATA 150 devices or

2 x SATA II devices

IDE

1 EIDE channel up to 2 devices
Source: VIA.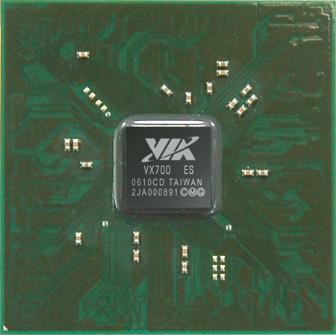 The VIA IGP VX700 chipset
Source: VIA