A portal for information about Taiwan's WiMAX industry.
Network equipment maker Accton Wireless Broadband (AWB), a wholly owned subsidiary of Accton Technology, will begin shipments of LTE dongle cards in July 2011, according to the com...

The six WiMAX operators in Taiwan have faced the common problem of difficulty to increase the number of subscribers and, to solve the problem, four of them have been talking about...

Global Mobile, one of the six WiMAX operators in Taiwan, will start operation in Taoyuan County, northern Taiwan, by the end of June 2011, with the population covered by its WiMAX...

Taiwan's production value of WiMAX hardware, software and application services will increase to NT$60 billion (US$2.09 billion) in 2013, up from NT$15 billion in 2010, according to...

With the proliferation of tablets and smartphones application processors are in the limelight, but another group of mobile processors, basebands, deserve attention too, according...

RIM is internally optimistic about the marketability of its PlayBook tablet PC and therefore has placed large-volume orders for shipments in the second and third quarters of 2011...

Taiwan-based WiMAX operator First International Telecom (Fitel) has revealed that it will cooperate with China Mobile to set up 5-10 TD-LTE base stations in the government-planned...

Global Mobile, one of the six WiMAX operators in Taiwan, is negotiating production of customized WiMAX/3G dual-mode smartphones with Taiwan-based ODMs for planned launches in the...

Vmax Telecom, a WiMAX operator in the northern region of Taiwan, on March 17 announced the launch of in-taxi mobile interactive advertising services in the Taiwan market through cooperation...

4G chipmaker Sequans has announced that it is the provider of the WiMAX chip inside the HTC EVO WiMAX smartphone that was announced in Japan on February 28 by KDDI and HTC.

Taiwan-based makers have started shipments of LTE (Long Term Evolution) terminal devices to Russia-based mobile telecom carrier Yota and have also sent such products for certification...

Smartphone vendor HTC and Japan-based telecom carrier KDDI jointly announced on February 28 that UQ Communications, a KDDI subsidiary in WiMAX services, will distribute the HTC EVO...

Driven by widespread mobile network operator (MNO) adoption, the next-generation wireless technology known as long-term evolution (LTE) by 2014 will have more than nine times as many...

High-profile representatives from Qualcomm, China Mobile and the top-five Taiwan-based telecom service providers Chunghwa Telecom (CHT), Taiwan Mobile (TWM), Far EasTone Telecommunications...

Vee TIME, one of the six WiMAX operators in Taiwan, has entered cooperation with Clearwire to provide roaming services for its subscribers and is talking about the same cooperation...

HTC's shipments of 4G-enabled smartphones supporting either LTE or WiMAX are expected to top over 10 million units in 2011, accounting for 20% of its shipments, according to an estimate...

Global Mobile has obtained 100,000 WiMAX phone numbers from the National Communications Commission (NCC), the first among the six WiMAX operators in Taiwan, and will launch such numbers...

Taiwan WiMAX operator Tatung InfoComm is talking about joint procurement of base station equipment with fellow operators Vee TIME, Global Mobile, Vmax Telecom and First International...

Taiwan-based WiMAX operator Global Mobile holds an optimistic outlook for its 2011 business operation aiming for a net addition of 160,000 subscribers and monthly revenues of over...

Research in Motion (RIM) is scheduled to introduce its tablet PC, the PlayBook, in the North America market in the first quarter of 2011 and then worldwide in the second quarter,...

NEC has been helping Tatung InfoComm with its WiMAX operation, and will continue its support for WiMAX development in Taiwan, including additional investment in line with Taiwan government's...

With smartphones becoming functionally more powerful and supporting a growing list of communications standards, testing certification is increasingly more complicated, said Chen Hengzhong,...

Taiwan President Ma Ying-jeou, in meeting with Intel CEO Paul Otellini on October 28, indicated that Intel's dismissal of its WiMAX Program Office (WPO) and investment to set up a...

Vee TIME, an operator of fixed-line Internet-access, cable TV and WiMAX services in central Taiwan, on October 26 announced the adoption of Microsoft Mediaroom 2.0 for providing Vee...

While Taiwan's government and business sectors think that Intel CEO Paul Otellini's visit to Taiwan on October 28 has something to do with WiMAX, Intel Taiwan on October 25 indicated...
Related photos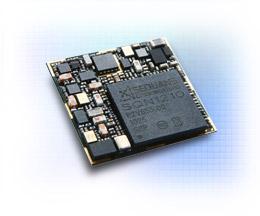 Sequans SQN1280 all-in-one WiMAX SiP
Photo: Company, Oct 25.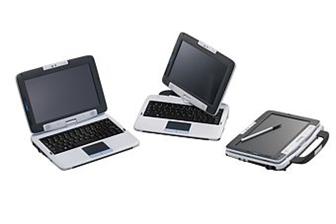 Intel rugged Classmate PC
Photo: Company, Apr 29.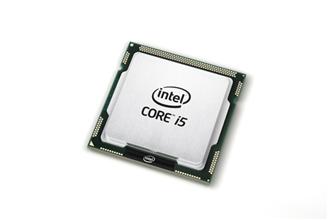 Intel Core i5 CPU
Photo: Company, Jan 8.