Digitimes trackes the latest trends in industrial computing applications, including IoT, Industry 4.0 and automation and robotics.
Globalfoundries has denied recent rumors indicating the company is looking for a strategic partner or buyer to transfer the ownership of its 12-inch wafer plant in Chengdu, China.

IT product and consumer electronics channel distributor Synnex Technology International has disclosed it will form a strategic alliance with Simble Solutions to promote IoT (Internet...

Zeroing in on multiple business opportunities associated with IoT (Internet of Things) applications, Foxconn Electronics (Hon Hai Precision Industry) is quietly proceeding with deployments...

Foundry houses raising quotes for 8-inch capacity amid tight supply are creating pressure on IC designers' profit margins in the short term, but in the long run could be a stabilizing...

Five tech startups from Taiwan are showcasing their latest developments in IoT applications at the Internet of Things World 2018 held May 14-17 in Silicon Valley, seeking to enter...

Computex 2018 will include 5G for the first time as one of its six exhibition themes, in light of the disruptive possibilities of the new wireless technology, according to the orga...

MediaTek is expected to see its shipments of IoT chips expand significantly in the second half of 2018, buoyed by Google's release of Android Things 1.0, according to industry sour...

Taiwan-based Answer Technology (ANStek), which distributes mainly ICs designed for niche-market applications, has reported consolidated revenues for April 2018 increased 6.7% sequentially...

The 2018 Taipei Intelligent Machinery & Manufacturing Technology Show (iMTduo) opened on May 9 for a four-day run at the Nangang Exhibition Center, with additive manufacturing,...

E Ink Holdings (EIH) has agreed to invest EUR26 million (US$30.89 million) into digital label solution provider SES-imagotag as the two companies are strengthening their collaborative...

US-based Cisco will set up an innovation center in Taoyuan, northern Taiwan, in second-half 2018, announced Taiwan president Tsai Ing-wen during a visit to her government's Asia Silicon...

Many global brand vendors are worried about shortages of electronics components such as MLCC at their supply chain partners, but Dell EMC has not felt the pinch of the issue as it...

Dell group members have released latest tech products and solutions ranging from thin clients, servers, and storage devices to IoT solutions, software-defined datacenter solutions...

Taiwan partners in the supply chains of Dell's PC and server products are poised to benefit from significant increases in shipments to the US firm, whose global sales numbers have...

The upcoming 5G will be a massive accelerator on all the things going on in technology, fueling the development of all forms of AI (artificial intelligence) and IoT (Internet of Things)...

With major international IDMs including STMicroelectronics failing to ease the prolonged lead time for MCU shipments, Taiwan-based MCU makers will continue to benefit from the ensuing...

MediaTek expects to post revenue growth of 12-20% sequentially in the second quarter of 2018, below market watcher estimates of 20% and more.

Thanks to the booming development of IoT (Internet of Things) devices and applications, Taiwan-based specialists in semiconductor materials analysis, IC test and verification services,...

Taiwan's IC testing specialist King Yuan Electronics (KYEC) expects robust demand for test services from the segments of automotive CMOS image sensors (CIS), IoT devices and high...

Taiwan-based CPU IP provider Andes expects to see shipments of its silicon IP chips hit the 800 million mark in 2018, according to company president Frankwell JM Lin.

Taiwan-based IPC solution provider Sinbon Electronics has reported consolidated revenues of NT$3.79 billion (US$127.65 million) for the first quarter of 2018, growing 8.47% on year...

As IoT (Internet of Things) chips currently rely largely on 8-inch wafer fabs for fabrication, the increasing demand for such chips will keep such fabs in Taiwan and China running...

EMS provider Lite-On Technology focuses 2018 business on application of IoT (Internet of Things) to cloud computing, LED sensing and LED lighting, automotive electronics, industrial...

Taiwan Semiconductor Manufacturing Company (TSMC) has cut its revenue growth forecast for 2018 to 10% from the previously-estimated 10-15%, citing weaker-than-expected smartphone...

Taiwan's Environmental Protection Administration (EPA) is establishing an IoT (Internet of Things) system to monitor PM2.5 density by deploying networks of air quality sensors around...
Related photos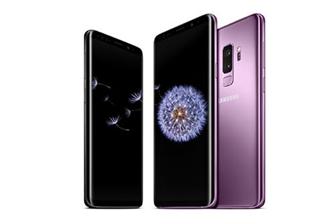 Samsung Galaxy S9, S9+
Photo: Company, Mar 2.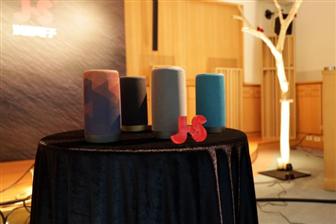 Jazz Hipster smart speaker
Photo: Company, Sep 1.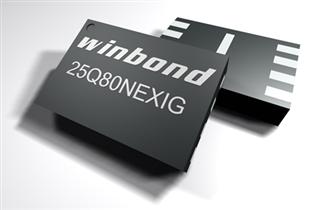 Winbond NOR flash for IoT
Photo: Company, Jun 29.
Related news around the web