354 news items tagged desktop
Despite weak global PC sales, inexpensive mini desktops are still seeing strong demand from consumers, prompting Intel to strengthen its mini desktop platform R&D and related...

According to a new forecast from the IDC Worldwide Quarterly Smart Connected Device Tracker, the combined market of smartphones, tablets plus 2-in-1s, and PCs is set to grow from...

Intel reportedly has informed its motherboard partners that it will delay the release of its 14nm Skylake desktop CPUs and corresponding 100-series chipsets to the end of August,...

Global desktop monitor sell-in revenues rose 7% in the third quarter of 2014, as average selling prices (ASPs) rose just over 10%, according to DisplaySearch. Worldwide desktop monitor...

Worldwide PC shipments are expected to fall by 2.7% in 2014, an improvement from the previous forecast of negative 3.7%, according to the IDC Worldwide Quarterly PC Tracker. Although...

Motherboard, desktop, notebook and tablet maker Elitegroup Computer Systems (ECS) on October 28 released its financial report for the third quarter of 2014, with consolidated revenues...

Apple has updated its Mac mini with the latest technologies and a new lower starting price. The Mac mini now features Intel's fourth-generation Core processors, integrated graphics,...

AMD's partnership with Asustek Computer is growing tighter and the CPU maker reportedly will use Zen to name its next-generation desktop APU platform for 2016 and their expanding...

Shipment volume of the Taiwan desktop industry is estimated to have reached approximately 17.4 million units in the third quarter of 2014, marking the highest-ever quarterly shipment...

Shipment volume of global PC systems - comprising of notebooks and desktops - is forecast to reach around 299 million units in 2014, down 0.1% on year, according to MIC.

Asustek Computer is looking to achieve 15% on-year growth in its PC shipments each year starting 2014 and expects its annual desktop and notebook shipments together to reach 50 million...

Intel has appointed Gregory Bryant - its incumbent vice president for the Sales and Marketing Group and general manager for the Asia-Pacific and Japan region - as vice president of...

China-based e-commerce player Ngames has been forming cooperation with motherboard players as well as Intel and AMD to strengthen its online desktop assembly and shipping service...

Following Asustek Computer's increased investments in the branded desktop industry, Micro-Star International (MSI) also has started developing new own-brand traditional desktops,...

Apple has introduced a new 21.5-inch iMac starting at US$1,099. Featuring an ultra-thin design, a 21.5-inch display, Core i5 processors and the latest OS X operating system, the new...

AAEON, a major developer of industrial computing solutions, has released the world's smallest network appliance, the FWS-2250.

Over the past 10 years the commercial computing market has been enamored with the idea of being able to move data and heavy computation to a central resource, where it can be accessible...

Gigabyte Technology is unique in many ways, it is the only PC player for which own-brand motherboards remains the primary business, it is the only motherboard maker that still maintains...

Acer held a global launch event themed A Touch More Connected in New York on April 29, unveiling four new notebooks, two tablets, two AIO (all-in-one) PCs and a notebook/tablet 2-in-1...

Taiwan-based graphics card maker Leadtek Research is currently focusing on businesses such as virtual desktops, medical health equipment and online game hosting, and is looking to...

Intel will release several new 22nm Haswell Refresh-based processors in April, aiming to boost demand for desktop products and the company will also unveil several new designs for...

AMD has reportedly moved its desktop business headquarters from the US to Beijing, China and has also assigned its desktop business general manager Steven Liu to the new office with...

With the notebook industry no longer seeing as strong demand as seen previously, Asustek Computer is taking a more aggressive stance in the desktop market and expects to ship four...

Thanks to falling production costs leading to declines in ASPs, shipments of Ultra HD desktop monitor displays are expected to increase steadily. According to DisplaySearch, even...

GIGABYTE TECHNOLOGY Co. Ltd., a leading manufacturer of motherboards and graphics cards, announced the launch of its latest addition to the GIGABYTE BRIX series of ultra compact PC...
Related photos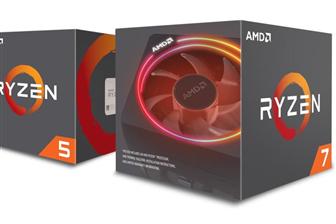 AMD second-generation Ryzen CPUs
Photo: Company, Monday 23 April 2018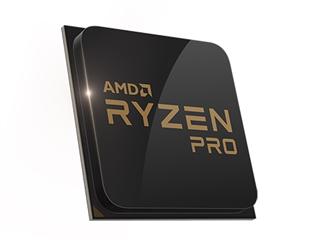 AMD Ryzen PRO desktop processors
Photo: Company, Tuesday 4 July 2017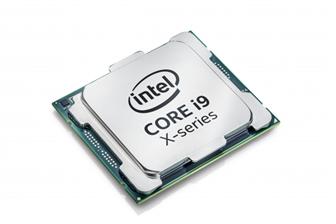 Intel Core X-series processor (Core i9)
Photo: Company, Monday 5 June 2017
Related news around the web