322 news items tagged AMOLED
Panel makers have been aggressively making investments in 10.5G or 11G LCD production lines anticipating that demand for 65-inch and above applications and 8K displays will surge...

As AMOLED displays quickly displace LCDs in smartphones, panel makers are rapidly adding new production capacity accelerating demand for fine metal masks (FMM), a critical production...

The production scale and shipments of AMOLED panels has increased significantly recently due to increasing adoption by smartphone vendors, narrowing down the production costs between...

LG Display (LGD) is reportedly in talks with Apple to solicit equity investment in its planned 6G OLED panel plant, according to a Korea-based The Bell report.

LG Display (LGD), BOE Technology and Tianma Micro-electronics are expected to enter mass production of flexible AMOLED panels starting the second half of 2017, challenging Samsung...

Taiwan's knowledge-based startup INT Tech and LCD driver IC maker UltraChip have set up a joint venture, Ultra Display, which will focus on development of driver ICs for AMOLED pan...

Increasing demand for AMOLED panels from brand-name smartphone vendors and the industry's rising output for TDDI (touch with display driver) solutions have propelled the NOR flash...

China Star Optoelectronics Technology (CSOT) has begun construction of a 6G flexible LTPS-AMOLED plant in Wuhan, Hubei province. The new plant is slated for commercial production...

AMOLED smartphone panel shipments to China are expected to keep increasing, but Samsung Display's dominance in the market will start seeing challenges from local competitors in 2018...

Apple's upstream supply chain has begun mass producing components for the vendor's three next-generation iPhones: a 4.7-inch model and a 5.5-inch model both featuring reinforced glass...

Taiwan-based Supreme Electronics, a major IC distributor for Samsung Electronics, has announced revenues for May 2017 increased 12.4% sequentially and 27% on year to NT$11.19 billion...

This Digitimes Research Special Report examines the China AMOLED industry, focusing on the expansion capacity of the makers, the current implementation plans of major smartphone vendors...

AMOLED panels, due to superiority in color saturation, thinness and power consumption over TFT-LCD panels, have seen increasing adopted for smartphones and will eventually become...

ChipMOS Technologies reportedly has landed orders from Samsung Electronics for providing gold bumping services on 12-inch wafers fabricated to produce AMOLED driver ICs to be used...

At the Baselworld 2017 watch and jewelry show in Switzerland during March 23-30, 11 fashion brands showcased smartwatches, and nine of them adopted 1.2- and 1.4-inch circle-shaped...

A rally in DRAM prices, as well as rising demand from China-based Oppo and Vivo, will buoy revenues at Supreme Electronics in the second quarter of 2017, according to market watche...

China-based panel makers exhibited small- to medium-size TDDI (touch and display driver integration) LTPS TFT-LCD panels and flexible AMOLED panels at China Information Technology...

China-based panel suppliers including China Star Optoelectronics Technology (CSOT), BOE Technology, Everdisplay Optronics and Tianma, have resorted to price competition in order to...

China-based Tianma Micro-electronics has begun production of rigid and flexible AMOLED panels based on LTPS (low-temperature poly-Si) backplanes at a new 6G AMOLED line in Wuhan,...

The new Samsung Galaxy S8 equipped with 64 gigabytes (GB) of NAND flash memory carries a bill of materials (BOM) cost that comes out to US$301.60, much higher than for previous versions...

Samsung Display and LG Display, in view of large potential growth in demand, will continue their expansion of small- to medium-size AMOLED panel production, with combined annual capacity...

Apple reportedly has signed a two-year contract with Samsung Display for the supply of KRW10 trillion (US$9 billion) worth of small-size curved OLED panels, according to Korea-based...

Not all of China-based brand smartphone vendors are to adopt AMOLED panels for their new models to be launched in 2017 due to concerns of insufficient supply of the panels and rising...

China Star Optoelectronics Technology (CSOT) will invest CNY35 billion (US$5.08 billion) to set up a 6G line for producing flexible AMOLED panels using LTPS (low-temperature poly-Si)...

As demand for the flexible AMOLED displays continues to sharply increase, revenues are expected to reach US$3.2 billion in the third quarter of 2017, exceeding those of rigid AMOLED...
Related photos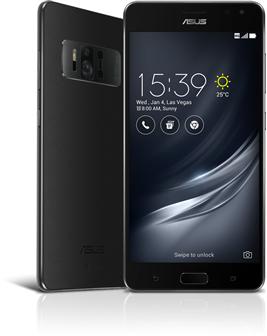 Asustek ZenFone AR smartphone
Photo: Company, Monday 23 January 2017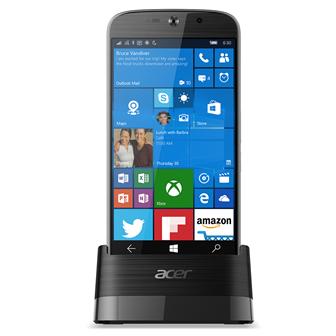 Acer Liquid Jade Primo smartphone
Photo: Company, Thursday 7 January 2016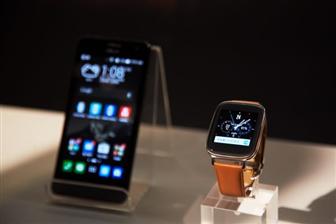 Asustek ZenWatch smartwatch
Photo: Company, Thursday 25 December 2014
Related news around the web