593 news items tagged Huawei
Samsung Electronics and SK Hynix have both been hit by unstable yield rates of their 18nm process technologies for server DRAM production, particularly production for high-end server...

Apple and China-based smartphone vendors are expected to compete fiercely to ramp up their market share in India, China and other emerging markets in 2018 before the advent of the...

HiSilicon Technologies, a Huawei smartphone solution subsidiary, is reportedly to launch its new mid-tier solution, the Kirin 710, in July and, as suggested by its product name, is...

Digitimes Research estimates the number of 5G users will reach 1.14 billion by 2025 to account for 13.4% of all mobile service subscribers.

Huawei is teaming up with BOE Technology to develop foldable smartphones, aiming to beat Samsung Electronics to the new smartphone segment, according to a Korea-based ET News...

Demand for multi-lens camera modules is likely to heat up as Huawei reportedly plans to extend the adoption of triple-lens cameras to other series of its high-end smartphones, according...

Taiwan Semiconductor Manufacturing Company's (TSMC) 7nm FinFET process has obtained orders for the production of AI-capable SoCs from a number of China-based chip firms, such as Huawei's...

Smartphone shipments in China fell 34% sequentially and 13.4% on year to below 90 million units in the first quarter of 2018, affected by reduced production during the Lunar New Year...

Goodix Technology has announced its entry into the supply chain for Samsung's smartphones.

China-based smartphone vendors including Oppo, Huawei and Xiaomi Technology are gearing up their promotion campaigns in Taiwan aiming to further ramp up their local market shares,...

Including exports, shipments of smartphones by China-based vendors totaled 141.1 million units in the first quarter of 2018, decreasing 1.2% from a year earlier, Digitimes Research...

Smartphone brands are expected to increase their adoption of under-display fingerprint sensors, which allow phones to have full-screen displays with an invisible fingerprint feature,...

Huawei has launched its new flagship models, the Huawei P20 and P20 Pro, in the Taiwan market, priced at NT$20,900 (US$711) and NT$26,900, respectively, with the availability to begin...

Taiwan Semiconductor Manufacturing Company (TSMC) has cut its revenue growth forecast for 2018 to 10% from the previously-estimated 10-15%, citing weaker-than-expected smartphone...

Chip demand from China-based handset companies is picking up and will buoy sales performance at related chip suppliers, such as application processor designer MediaTek and LCD driver...

Upstream component makers in the handset supply chains are braced for brisk sales in the second quarter of 2018, buoyed by the launch of new models and the replenishment demand for...

First-tier China-based smartphone vendors including Huawei, Oppo, Vivo and Xiaomi Technology are stepping up their deployments and investments in overseas markets, as they have set...

China smartphone vendors including Huawei, Oppo and Xiaomi have lately launched their respective 2018 flagship devices boasting high price-performance ratios and multiple smart functions,...

Tianma Micro-electronics is shipping its second-generation all-screen smartphone displays to Huawei for the production of its Nova 3e smartphone, the vendor's first notch-type mobile...

China-based companies have shown the largest fabless IC market share gain since 2010, according to IC Insights. China-based fabless chipmakers collectively captured an only 5% share...

Smartphone vendors in the Android camp are rushing to incorporate in-display fingerprint recognition technology into their 18:9 all-screen models as they have turned conservative...

China-based smartphone vendors Huawei and Xiaomi Technology are set to take each other on, particularly in their doemstic market, when they unveil their respective new flagship smartphones...

Genius Electronic Optical has reportedly obtained orders for receiver lens modules used in 3D sensing lenses of smartphones from China-based vendor Huawei Technologies, with shipments...

Worldwide server shipments reached 3.66 million units (based on motherboards shipped) in the fourth quarter of 2017, accounting for more than a quarter of the annual volumes in 2017...

The worldwide server market continued to grow through 2017 as worldwide server revenues increased 25.7% in the fourth quarter of 2017, while shipments grew 8.8% on year, according...
Related photos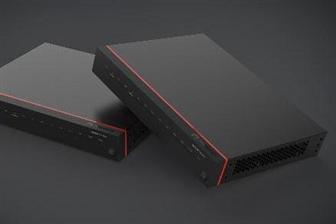 Huawei SD-WAN uCPE AR650
Photo: Company, Thursday 22 February 2018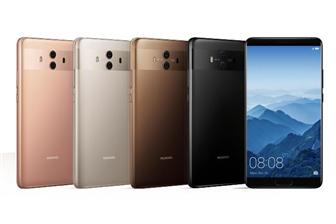 Huawei Mate 10
Photo: Company, Tuesday 17 October 2017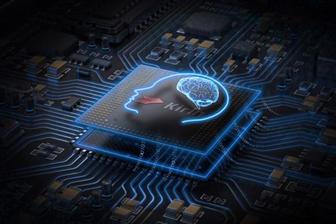 IFA 2017: Huawei Kirin 970
Photo: Company, Monday 4 September 2017
Related news around the web