810 news items tagged fab
Taiwan-based suppliers engaged in the supply chains of Apple and TSMC may still be able to see their sales performance follow seasonal patterns in the third quarter - traditionally...

Pure-play foundries United Microelectronics (UMC) and Vanguard International Semiconductor (VIS) both saw their consolidated revenues hit record-high levels of NT$44.39 billion (US$1.51...

Taiwan's first-tier IC design houses, such as MediaTek, have demanded more capacity support from their foundry partners recently, according to industry sources.

Taiwan-based semiconductor equipment suppliers engaged in TSMC's supply chain are set to be among the beneficiaries of the foundry house's advanced process capacity expansion with...

Globalfoundries announced recently it has secured a purchase option agreement for approximately 66 acres of undeveloped land adjacent to its most advanced manufacturing facility,...

As of December 2019, Taiwan led the world in wafer capacity with about 22% of worldwide capacity installed in the country, according to IC Insights. Taiwan surpassed South Korea in...

With China-based 8- and 12-inch wafer fabs gearing up for equipment and facility upgrades, Taiwan-based fab tool provider Gudeng Precision Industrial is expected to be among the beneficiaries,...

Globalfoundries, a longtime supplier of microelectronics to the US Department of Defense (DoD), and SkyWater Technology have signed a memorandum of understanding (MOU) to manufacture...

Grand Plastic Technology (GPTC), specializing in wet process facilities, will see equipment orders for TSMC's new advanced packaging plant in Taiwan start generating revenues in 2021,...

United Semiconductor (Xiamen), a 12-inch foundry subsidiary of Taiwan's United Microelectronics (UMC), has run at near full capacity since the second quarter of 2020 thanks to a pick-up...

TSMC has disclosed intentions to build a 5nm wafer fab in Arizona. But the foundry house is seeking US governmen subsidies that it says are needed to run the US...

The year 2021 is poised to mark a banner year for global fab equipment spending with 24% growth to a record US$67.7 billion, 10% higher than the previously forecast US$65.7 billion,...

TSMC is in talks with the US government about relevant subsidies for its new wafer fab in Arizona so that the foundry is able to implement the investment plan, said TSMC chairman...

TSMC is fast advancing its manufacturing processes. The foundry maintains that its 3nm fab project remains on schedule,...

Semiconductor equipment maker Marketech International, which has cut into the supply chain for TSMC's EUV process manufacturing, is likely to see its profit climb to a 10-year high...

Semiconductor equipment maker Foxsemicon Integrated Technology, an affiliate of the Foxconn Group, is expected to post on-year revenue growth in 2020, according to industry sources...

Taiwan-based Gudeng Precision and Marketech International have seen orders for EUV-based process manufacturing equipment ramp up recently as TSMC is accelerating its enhanced 5nm...

US vendors remain dominant players in the global front-end semiconductor equipment market segment, which will be a critical factor blocking China's ambition of raising self-sufficiency...

Globalfoundries has announced plans to implement export control security measures at its most advanced manufacturing facility, Fab 8, in Malta, New York. GF will bring its Fab 8 facility...

Samsung Electronics has announced plans to boost its foundry capacity at the company's new production line in Pyeongtaek, Korea to meet growing demand for cutting-edge extreme ultraviolet...

China-based flat panel makers Tianma Microelectronics and Visonox have moved one step further to expanding their capacities for flexible AMOLED panels, with the former having the...

TSMC has dopped a bombshell by announcing a plan to build a 5nm fab in the US. While the full impact of the fab poject remains to be seen, Digitimes Research believes it could reshape...

TSMC is mostly likely to turn out 5nm HPC chips for datacenter server applications at its planned 5nm fab in the US, and whether the move will push up server contract production in...

As TSMC plans to build a 5nm wafer fab in the US, how the company will handle backend support for the fab is drawing concerns from Taiwan's backend supply chain, and a possible solution...

TSMC has an over 50% of the global pure-play foundry market, and the establishment of its new US fab could pose a further threat to Samsung's foundry operations and Globalfoundries,...
Related photos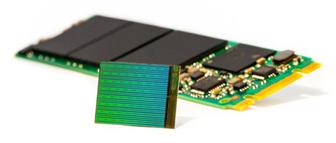 3D NAND die with M.2 SSD
Photo: Company, Tuesday 7 April 2015

KLA-Tencor 2910 series optical inspection system and eDR-7100 e-beam review tool
Photo: Company, Thursday 18 July 2013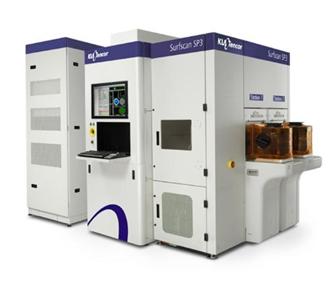 KLA-Tencor Surfscan SP3
Photo: Company, Monday 18 July 2011
Related news around the web