39 news items tagged PC peripherals
MSI has introduced a lineup of its new gaming PC series as well as Creator PCs at the ongoing CES 2020. The models are powered by the latest Intel processors.

Taiwan-based components makers are mostly uninterested in reestablishing local production capacity despite server ODMs' wish they did so, as their business scales are not large enough...

PC and peripherals vendors have been aggressively expanding into the gaming markets of some Southeast Asia countries where e-sport has received much government support, with vendor...

Networking IC design specialist Realtek Semiconductor has reported consolidated revenues of NT$4.05 billion (US$131 million) for November 2018, up 2.2% on month and 7.6% on year.

Pure-play foundry United Microelectronics (UMC) has reported net profits of NT$3.4 billion (US$114.3 million) for the first quarter of 2018, up 92% sequentially and 48.7% on year.

Pure-play foundry United Microelectronics (UMC) has reported net profits of NT$3.47 billion (US$114.9 million) for the third quarter of 2017, up 65.5% sequentially and hitting a nine-quarter...

Taiwan-based Nuvoton Technology, the logic IC subsidiary of Winbond Electronics specializing in MCU and PC peripherals, has reported net profits hiked 172% sequentially to NT$247...

Faraday Technology, a Taiwan-based ASIC design service and IP provider, has expressed optimism about 28nm chip market growth. The company has received new orders for 28nm NRE (non-recurring...

ODM Wistron has finished its transformation of business operations and expects revenues and profitability for 2017 to grow significantly on year, according to company chairman Simon...

With the gaming market growing more popular, monitor brand vendors, which have been seeing declining profits, have also entered into the gaming market. Asustek expanding its presence...

With competition growing fierce in the gaming PC market, several gaming peripheral vendors have quit the market, unable to bear the increasing losses, and some channel retailers are...

Microsoft has unveiled its Universal Foldable Keyboard that can be used across iOS, Android and Windows platforms in Taiwan.

Semiconductor material distributor Topco has expressed optimism about demand for silicon materials which can be applied to a broad range of applications including PC peripherals,...

Networking IC design company Realtek Semiconductor expects to post slight sequential growth in second-quarter revenues.

Shipments of PC peripherals and chips supporting USB 3.1 standards are set to take off in the first half of 2015 due to the support of USB 3.1 interfaces by Microsoft, Intel, Apple...

Taiwan-based makers in Microsoft's and Nokia's supply chains are expected to gear up efforts to garner orders for smartphones, games consoles, tablets and other peripherals after...

Razer has announced its latest audio product, the Razer Kraken 7.1 Surround Sound USB gaming headset.

Razer has announced the release of the Razer Tartarus, a membrane gaming keypad featuring 25 programmable keys including an eight-way directional thumb pad. The thumb pad allows gamers...

Retail channels of PC peripherals and DIY products in the Taiwan market have raised inventory levels and expect 10% sequential growth in fourth-quarter revenues due to expectations...

The upcoming launch of Intel's Ivy Bridge processors is expected to ignite a wave of replacement in USB flash drives, which Taiwan-based suppliers of flash device controllers identify...

Asustek Computer has recently added Taiwan-based Cal-Comp Electronics, an affiliate of Compal Electronics, as its motherboard manufacturing partner and is expected to outsource 5-6...

Market watchers expect IC design house Nuvoton Technology to report strong sequential revenue gains for second-quarter 2011, buoyed by rising shipments to the consumer electronics...

CeBIT 2011 marks yet another milestone for FSP Group, as it is the first time FSP will showcase only its retail product line, ranging from power supply, laptop adaptor, power bank...

KYE Systems, a Taiwan-based maker of PC peripherals, has received increasing orders for products under its brand Genius, including keyboards, mice, headphones and digital video camcorders,...

As the optimistic trend about the upcoming super speed transmission technologies is emerging, Jargy, a manufacturer that has been producing PC accessory products over 20 years, has...
Related photos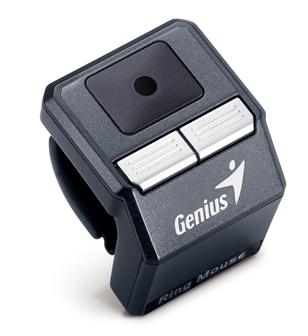 Genius' Ring Mouse is a 2.4GHz wireless thumb controller
Photo: Company, Thursday 2 June 2011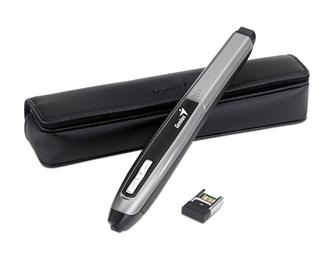 Genius' Pen Mouse is a 2.4GHz wireless pen style mouse
Photo: Company, Thursday 2 June 2011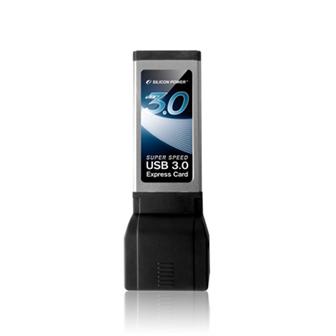 Silicon Power USB3.0 express card
Photo: Company, Wednesday 29 September 2010