2601 news items tagged China market
The global gaming notebook market may soon see significant changes with Dell, HP and Lenovo catching up rapidly to threaten the dominance of Asustek Computer and Micro-Star International...

Taiwan-based automotive terminal and connector maker Chialin Precision Industrial has decided to cut its paid-in capital by 20% in order to boost the return on equity (ROE) for shareholders...

Named one of the eight innovative enterprises and IC unicorns at IC Market China 2018 held in mid-April in Nanjing, the Shanghai-based Montage Technology Group, dedicated to providing...

Digitimes Research estimates the number of 5G users will reach 1.14 billion by 2025 to account for 13.4% of all mobile service subscribers.

Arm China will be dedicated to developing products exclusively for the China market, and plans for an IPO on the local stock exchange, according to Rene Haas, president of Arm's IP...

Semiconductor Manufacturing International (SMIC), and the China-based production subsidiaries of both Globalfoundries and United Microelectronics (UMC) are looking to expand their...

Taiwan-based Nova Technology, which specializes in services of water, gas and chemical process systems, saw revenues generated from the China market surge 40% on year in 2017.

Taiwan-based pure-play foundry UMC plans to invest a total of US$1.25 billion in its China-based plants where production capacity will be expanded to meet local demand, said company...

Silicon wafer prices are estimated to further rise 20% on average in 2018 after posting the same size of hike in 2017 on robust market demand, and the quotes are expected to trend...

Display products highlighted by China-based flat panel makers at the recently concluded China Information Technology Expo (CITE) show that most of China's panel suppliers are actively...

Taiwan-based cooling fan maker Yen Sun Technology is moving at full throttles to tap immense business opportunities from the automotive electronics sector, with the visibility of...

Including exports, shipments of smartphones by China-based vendors totaled 141.1 million units in the first quarter of 2018, decreasing 1.2% from a year earlier, Digitimes Research...

Taiwan-based suppliers of smartphone solutions, LCD driver ICs, analog and power management (PWM) chips, are expected to post double-digit sequential revenue growth in the second...

China-based handset brands have ramped up their chip orders since March with the demand momentum likely to continue into early May, according to sources from Taiwan's IC suppliers.

Competition in the foldable panel segment is expected to heat up soon as a number of China-based flat panel makers have geared up their efforts to develop related products aiming...

With the gaming notebook markets in China, Europe and the US becoming saturated, vendors including Asustek Computer, Dell and Lenovo have all moved to target the Southeast Asia market...

IC materials distributor Topco Scientific has reported clear order visibility throughout the third quarter of 2018 as the semiconductor industry is entering its peak season, and the...

Upstream component makers in the handset supply chains are braced for brisk sales in the second quarter of 2018, buoyed by the launch of new models and the replenishment demand for...

First-tier China-based smartphone vendors including Huawei, Oppo, Vivo and Xiaomi Technology are stepping up their deployments and investments in overseas markets, as they have set...

While strong demand for non-smartphone and 5G chips will keep foundry fabs running at full capacity in the second quarter, backend wafer test and IC packaging and testing service...

Tsinghua Unigroup has struck deals with Intel to source 3D NAND flash chips from the US firm in 2018 and 2019, while having subsidiary Yangtze Memory Technologies (YMTC) continue...

The price hikes and supply shortfall of silicone materials are not expected to ease by the end of the third quarter of 2018. This, coupled with growing penetration of the materials...

Tianma Micro-electronics is shipping its second-generation all-screen smartphone displays to Huawei for the production of its Nova 3e smartphone, the vendor's first notch-type mobile...

China-based smartphone vendors Huawei and Xiaomi Technology are set to take each other on, particularly in their doemstic market, when they unveil their respective new flagship smartphones...

Oppo has announced its new flagship devices, the R15 and the R15 Dream Mirror Edition in China with features echoing the company's commitment to deepen its deployment in AI and AR...
Related photos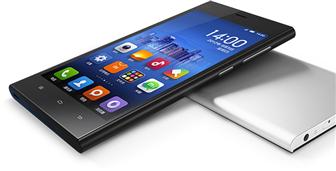 Xiaomi 3 smartphone
Photo: Company, Monday 9 September 2013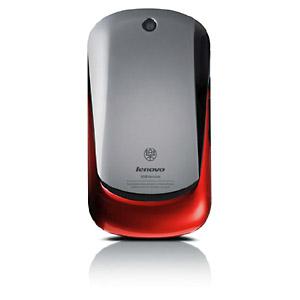 CES 2010: Lenovo LePhone
Photo: Company, Friday 8 January 2010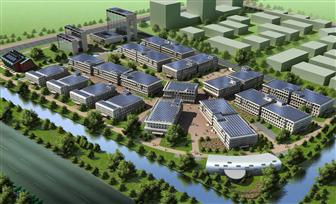 PV park in Hangzhou, China
Photo: Company, Tuesday 15 December 2009
Related news around the web