2681 news items tagged China market
Vanguard International Semiconductor (VIS) is optimistic about longer-term business prospects as it has enjoyed an increase of new clients amid the US-China trade war, although prospects...

With Huawei already stocking up on crucial components, the US Commerce Department's ban will not stop Huawei from providing its products and services in the short term. However, the...

Huawei is moving at full throttle to develop public cloud services, which may pose threats to Alibaba Cloud and Tencent Cloud and reshuffle China's supply market for public cloud...

Shipments of smartphones by China's handset makers shrank 30.5% on quarter and 5.8% on year to 140 million units in the first quarter of 2019, affected by weakened consumer confidence...

Taiwan passive components makers are conservative about their business prospects for the first half of 2019, as market demand, especially for components for consumer devices, still...

Online sales of LCD monitors in China grew 17% to 6.3 million units in 2018, accounting for 36% of the overall monitor market in the country, according to China-based Sigmaintell...

China-based second-tier smartphone vendors such as the Coosea Group (Koobee), Elephone and Transsion Holding have been enhancing their deployments in overseas markets with high price/performance...

Google is gearing up expansion of its cloud service infrastructure constructions in Asia- Pacific to build a more extensive cloud ecosystem in the area, but the web giant has no plan...

Taiwan-based PC vendor Clevo expects its notebook shipments to surge over 15% on year in 2019, bolstered partly by strong demand from China's gaming market and partly by the easing...

Taiwan-based Nova Technology, specializing in integrating water, gas and chemical process systems for semiconductor, photonics and other high-tech sectors, is seeing deferred orders...

Taiwan-based Spirox, which distributes packaging and testing equipment, has signed a new contract with Japan's ShibaSoku under which Spirox will sell ShibaSoku's semiconductor test...

Though US-China trade tensions seem to be easing, Taiwan ODMs are still moving ahead with their production deployments in Southeast Asia as they are requested by brand vendors to...

Copper-clad laminate (CCL) firm Iteq has reported net profits surged 42.6% to NT$1.78 billion (US$57.6 million) in 2018, when consolidated revenues increased 5.6% on year to NT$22.4...

China is expected to commit CNY900 billion (US$134.01 billion) to CNY1.5 trillion for the establishment of its 5G networks during the period from 2020-2025, the China Academy of Information...

Intel has quietly ceased its 5G partnership with China's state-owned Unisoc, previously know as Unigroup Spreadtrum & RDA, amid ongoing trade tensions between the US and China.

Electric vehicle battery makers, especially those in South Korea and Japan, are actively enforcing capacity expansions in China to cash in on great demand there, which is expected...

Infineon will be stepping up its outsourcing of commodity products to Taiwan-based foundries and backend houses, while keeping the production of its...

Smartphone application processor (AP) shipments to China vendors in fourth-quarter 2018 declined 10% on quarter with system manufacturers adjusting shipment targets downward. As system...

As the global handset market is entering the 5G era in 2019, leading vendors such as Samsung Electronics, Huawei, Oppo, Xiaomi and Vivo are moving aggressively to launch 5G smartphone...

China's handset brands have continued gearing up efforts to upgrade hardware specs of their new smartphones to be launched in 2019 as they seek to further expand global sales, according...

Despite lackluster sales performance of iPhones, Apple's Airpods have ushered in a new market for wireless Bluetooth headsets, prompting China smartphone vendors such as Huawei and...

Relatively stable demand for servers is likely to become the only major growth driver for PCB makers in 2019 amid the lackluster global sales of consumer electronics devices, but...

With the rise of fabless IC companies in China, demand for foundry services has also risen in the country. According to IC Insights, pure-play foundry sales generated from the China...

The year 2019 will see an official start of the development of 5G-enabled virtual reality (VR) devices, and related suppliers are set to advance well in rolling out new-generation...

The huge annual trade deficit of up to US$375 billion is definitely a major reason for the US to raise tariffs on goods imported from China, but the trade war seems to be more of...
Related photos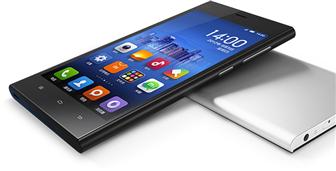 Xiaomi 3 smartphone
Photo: Company, Monday 9 September 2013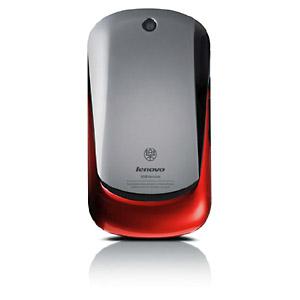 CES 2010: Lenovo LePhone
Photo: Company, Friday 8 January 2010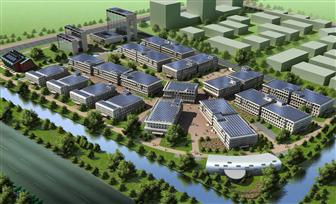 PV park in Hangzhou, China
Photo: Company, Tuesday 15 December 2009
Related news around the web