7836 news items tagged China
Chinese makers of passive components have been keen on capacity expansions for high-end MLCC capacitors, providing lucrative business opportunities for Taiwan's equipment makers,...

Copper clad laminate (CCL) specialist Iteq will ramp up output at its new plant in in Jiangxi, China seeking to achieve full capacity utilization in August to meet strong demand...

Demand for EV (electric vehicle) power charging stations and piles is growing fast in China, but Taiwan-based suppliers can hardly play significant roles there, according to industry...

Inspur, China's biggest server brand, will be among the companies affected negatively by the escalating US-China trade war due to its dependence on US chip vendors including Intel...

The global semiconductor industry posted May sales of US$35 billion, up 1.5% sequentially, according to Semiconductor Industry Association (SIA).

China accounts for a third of the global car market. And of the 2.2 million electric vehicles (EV) sold worldwide in 2019, 48.2% were sold in the China market. No wonder China carries...

Taiwan's first-tier IC design houses, such as MediaTek, have demanded more capacity support from their foundry partners recently, according to industry sources.

Many China-based electric vehicle (EV) vendors have been forced out of the market or struggling for survival because of decreased government subsidization and shrinking demand due...

China-based NIO sold 3,740 electric vehicles (EV) in June, hiking 179% on year, according to industry sources.

As demand for locally-developed CPUs and GPUs in China continues rising amid the US trade sanctions against Chinese IT enterprises, Taiwan-based IC substrate suppliers are expected...

End-market demand for IT products such as LCD monitors remained robust during the 618 shopping festival in China as figures from research firm AVC Revo show LCD monitor sales in China...

China's top-3 OSAT providers - Jiangsu Changjiang Electronics Technology (JCET), Huatian Technology and Tongfu Microelectronics - are expected to see their combined revenues increase...

The Chinese government's UHD (ultra high definition) industry policy promoting 4K display applications based on its homegrown standards will be instrumental to advancing the country's...

Kingboard Copper Foil has notified its customers that quotes for specific CCLs will be raised by 3-5% starting July to reflect rising copper and other materials costs, according to...

China has a population of 1.4 billion in 2020. China's GDP would reach US$15.7 trillion according to CIA estimates. If China could maintain its target of a 6% growth, its GDP would...

China-based manufacturer and component suppliers have crossed into the supply chain of Apple and are gaining increased orders from the vendor with China-based...

Pure-play foundry TSMC saw its R&D spending hit an all-time high of nearly US$3 billion last year.

China-based AirPods assembler Luxshare Precision Industry has seen increasing presence in the supply chain of Apple devices, and may have a chance of winning Apple Watch assembly...

As of December 2019, Taiwan led the world in wafer capacity with about 22% of worldwide capacity installed in the country, according to IC Insights. Taiwan surpassed South Korea in...

With China-based 8- and 12-inch wafer fabs gearing up for equipment and facility upgrades, Taiwan-based fab tool provider Gudeng Precision Industrial is expected to be among the beneficiaries,...

Panasonic plans to expand its high-frequency and high-speed CCL production capacity at its plant in China's Guangdong seeking to satisfy Chinese demand for 5G infrastructure applications,...

Defying a decline in market revenue, the world's top-10 semiconductor suppliers managed to generate revenue growth of 2.1% in the first quarter of 2020, as they benefitted from a...

Taiwan-based Eris Technology has eentered the supply chain of China's leading display panel vendors by providing power diodes and MOSFET chips, according to industry sources.

The year 2020 may become the watershed in the evolution of global supply chains with regionalization and demassification in high gear posing major changes to the world, and the semiconductor...

Unit prices for 5G smartphone chips, which have been pushed down to between US$70 and US$80 from over US$100 previously, will continue dropping but likely at a slow rate in the second...
Related photos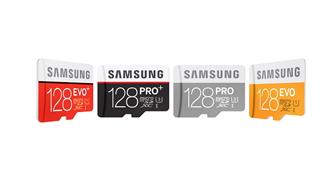 Samsung PRO Plus 128GB microSD cards
Photo: Company, Wednesday 23 December 2015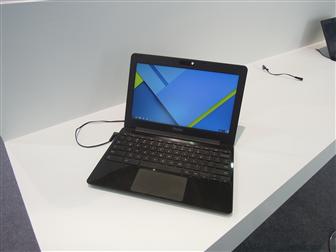 Haier Chromebook
Photo: Joseph Tsai, Thursday 11 June 2015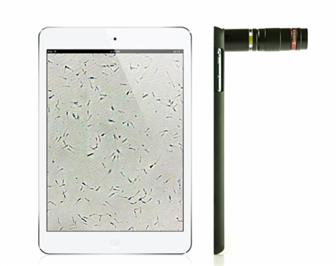 Aidmics iSperm inspection device for pig sperm
Photo: Julian Ho, Digitimes, Wednesday 10 June 2015
Related news around the web