385 news items tagged LED TV
The top-three Taiwan-based sapphire substrate makers – Crystal Applied Technology (CAT), Tera Xtal Technology and Crystalwise Technology – all plan to ramp up capacity...

Many Taiwan-based LED firms have reported falling revenues for April, signaling the traditional second-quarter booming season may be delayed. Firms including Epistar, Formosa Epitaxy,...

Taiwan-based LCD TV maker Amtran Technology had consolidated revenues of NT$3.523 billion (US$121 million) for April dropping 35% on month and 14.8% on year, while January-April revenues...

The price for large-size TV panels is expected to climb out of the trough, according to industry sources. Demand in the China TV market has been considerable since the May 1 Labor...

US-based sapphire substrate firm, Rubicon Technology, has announced financial performance for first-quarter 2011. Compared with the previous quarter, revenues increased to US$37.97...

Samsung Electronics' flat-panel TV shipments in first-quarter 2011 reached 8.8 million units, a 5% increase compared to the same period last year, but a 31% decline from fourth-quarter...

The proportion of LED-backlit models in global LCD TV sales are forecast to reach 56% in 2011, and top 90% in 2014, according market observers.

Although 2011 has been generally seen as the year for LED TV suppliers to shine, some industry observers have noted that leading TV brands have been shifting their focus back to CCFL-backlit...

The inception of LED into various TV models took the market for a rollercoaster ride in 2010. On one hand, the market grew by leaps and bounds bringing outstanding profits for LED...

Despite the weak demand on the consumer end causing doubts in the growth of LED-backlit LCD TVs, the growth of CCFL models in the market is still curbed, according to Paul Peng, executive...

With sales in China, the middle East, and Asia Pacific regions, BenQ aims to boost its LCD TV sales to 400,000-500,000 units in 2011, up from 200,000-30,000 units in 2010.

Lite-On Technology has reported consolidated revenues for the fourth quarter of 2010 of NT$30.6 billion (US$1.04 billion), up 7.1% on year. Net profits for the quarter totaled NT$2.19...

The LCD TV market in China will become mature in 2012 with annual sales growth to drop to 10% compared to a 40% growth recorded in 2010 and a 15-18% growth projected for 2011, according...

Pricing for flat-panel TVs in the United States fell for a third consecutive month in February as manufacturers sought to clear old inventory and make room for new 2011 models, according...

As global penetration of LED TV's increases and LEDs get ready to take the lighting sector by storm, global demand for metal organic chemical vapor deposition (MOCVD) has been increasingly...

Taiwan-based LCD TV maker Amtran Technology has announced consolidated revenues of NT$5.4 billion (US$183.55 million) for February 2011, up 21% sequentially and 26% on year.

Global shipments of LCD TV panels with LED backlights reached a high of 16.6 million units in the fourth quarter of 2010, with strong growth in edge-lit configurations, according...

Global TV shipment growth improved in the fourth quarter of 2010 after falling sharply in the third quarter of 2010, rising 15% on year to a record 77.6 million units, according to...

More price-cut promotions are expected in China's TV market for new models scheduled to hit the market in March, as sales during the Lunar New Year holidays were lower-than-expected...

ViewSonic aims to become one of the top-three LCD monitor vendors in 2011 with shipments of eight million units.

Sony, LG Electronics and Chimei are competing for the leading position in Taiwan's LCD TV market and each aims to ship 200,000 units in 2011 with a strong focus on LED-backlit models,...

At the International Consumer Electronics Show (CES), Samsung Electronics has unveiled new LED TV series that redefine the home entertainment experience and add a touch of refined...

Overall flat-panel TV sales during the New Year to Lunar New Year period in China are expected to drop due to their being about ten days of holidays fewer compared to 2010.

Seoul, Dec. 27, 2010 - LG Electronics will unveil the 72-inch LZ9700, the world's largest Full LED-backlight LCD 3D TV (FULL LED 3D TV) at CES 2011 in Las Vegas. The LZ9700 gives...

Global TV shipments in 2010 will reach more than 247 million units, an increase of 17% from 2009 and the best growth seen since the start of the flat-panel TV transition, according...
Related photos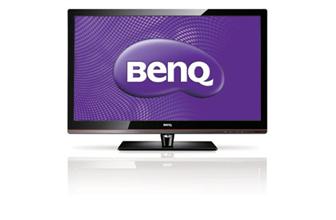 BenQ introduces L-series LED TV in Middle East
Photo: BenQ, Monday 11 July 2011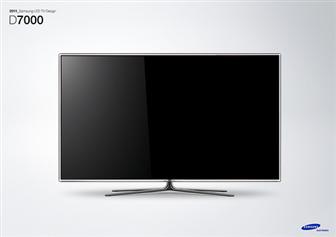 CES 2011: Samsung D7000 LED TV
Photo: company, Tuesday 18 January 2011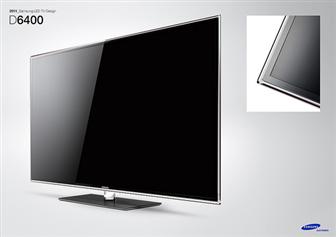 CES 2011: Samsung LED D6400
Photo: company, Friday 14 January 2011
Related news around the web