63 news items tagged Asia market
China's coronavirus outbreak is expected to negatively affect revenues for Acer and Asustek Computer in the first half of 2020 as both firms have major portions of their sales from...

Paking Technology has developed a smart parking solution that has been adopted by parking lots in three cities in Taiwan and in Hong Kong, and is poised to tap markets in Southeast...

Taiwan-based startup businesses tapping the Southeast Asia market should offer one-stop solutions via integrating various innovations developed by different startups, according to...

Gaming brand vendors have been shifting their focus to promoting products in Southeast Asian markets including Thailand, Indonesia and Malaysia, which have started seeing surging...

Southeast Asia's digital economy is expected to see dramatic growth in the coming years, and Taiwan's major electronics makers must grasp the opportunity to become innovative growth...

As digital manufacturing is gradually becoming an important part of the worldwide manufacturing industry, data security and supply chain management are major concerns for many large...

Acer Cyber Security (ACSI), a wholly-owned subsidiary of Acer Group, is actively extending its AI-based information security services to overseas markets and will launch promotion...

With the gaming notebook markets in China, Europe and the US becoming saturated, vendors including Asustek Computer, Dell and Lenovo have all moved to target the Southeast Asia market...

Southeast Asia offers many business opportunities for Taiwan-based makers of biotech products, according to Lin Chii-wann, who heads the Biomedical Technology and Device Research...

Malaysia-based automated test equipment (ATE) company Aemulus has announced the availability of its new test solutions for 5G wireless.

United Microelectronics (UMC) is looking for potential acquisitions in Asia to further grow its foundry business worldwide and expand its client portfolio, the IC foundry said in...

Arbor Technology, a Taiwan-based maker of embedded and industrial computing devices, will extend focus marketing from the North America market currently to Southeast Asia specifically...

Norway-based Renewable Energy Corporation (REC) has reported first quarter 2013 revenues of NOK1,278 million (US$217 million), down 24% compared to revenues in the fourth quarter...

Energized by a surge of shipments in Asia, the global PV inverter market in 2012 bucked weak worldwide solar industry conditions to expand by 5% and break the US$7 billion level for...

For the first time First Solar became the world's largest solar EPC (engineering, procurement and construction) contractor in 2012, with more than 500MW of projects completed - an...

Solar demand for 2012 reached just 29.0GW, an increase of only 5% on year compared to 27.7GW in 2011, according to Solarbuzz. This is the first time in a decade that on-year market...

Due to the discovery of new reserves, the amount of natural gas in the US has increased rapidly, pushing the price to a historical low. Nevertheless, at the same time, the price of...

Emerging markets are forecast to help bring stability to ailing solar industry, with up to 12GW of new solar capacity added in 2017 up from just 1.6GW in 2012, according to IMS Research...

China-based solar firm, Canadian Solar, has announced its financial results for the third quarter ended September 30, 2012.

With semiconductor companies constantly upgrading to the latest advanced technologies, related production materials suppliers are required to raise the technological bar and provide...

Microsoft has announced new sales methods for Office 365 called Office 365 Open. This new method allows strategic alliance partners to share more profits. Taiwan-based firms believe...

The global solar market has been plagued by rumors about financial troubles of Europe- and Asia-based solar firms. Hence, some banks and solar PV system firms in Europe have reportedly...

The worldwide projector market totaled 2.3 million units in the first quarter of 2012, with the Asia region accounting for 39%, up from 35% in the year-earlier quarter, Pacific Media...

TCloud Computing, a cloud computing application R&D company wholly owned by Taiwan-based information security software solution and service provider Trend Micro, has scored points...

LED packaging company Ledtech Electronics expects its sales of LED lighting products to the Southeast Asia market to soar in 2012. For the first 11 months of 2011, Ledtech posted...
Related photos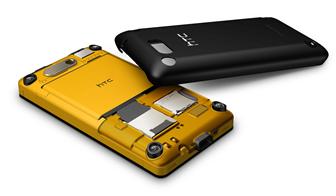 HTC HD mini
Photo: Company, Tuesday 23 February 2010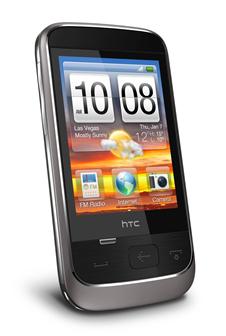 HTC Smart
Photo: Company, Friday 8 January 2010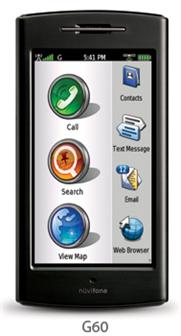 Garmin-Asus Nuvifone available for purchase in Asia
Photo: Company, Monday 3 August 2009
Related news around the web