601 news items tagged Microsoft
At Computex 2015, during a keynote addressed at the Taipei International Convention Center, Nick Parker, corporate vice president OEM Division, Microsoft, discussed how Windows 10...

Google will launch two Chromebox digital signage solutions for commercial application through cooperation with Taiwan-based AOpen in the middle of the third quarter of 2015, according...

In addition to its cooperation with Elitegroup Computer Systems (ECS) to launch an 11.6-inch inexpensive notebook priced at US$179 for the education market, Microsoft is planning...

Computex Taipei, the largest ICT trade show in Asia and the second largest in the world, will begin its 35th year today, attracting over 130,000 visitors, including 38,000 international...

With Windows 10 set to be launched later this summer, Microsoft will enjoy a lot of attention at this year's Computex, as visitors look to get a better glimpse into how the operating...

BlackBerry is once again being pinpointed as a target for acquisition after it managed to swing back to profitability in the fourth quarter of fiscal 2014 (December 2014-February...

Notebook shipments, which are being impacted by tablets, are expected to drop 2.7% on year to reach 167 million units in 2015, but 2-in-1 device shipments are expected to grow 62.5%...

Microsoft has launched three smartphones, the Lumia 640 LTE, Lumia 640 XL LTE Dual SIM and Lumia 430 Dual SIM, in the Taiwan market, targeting the entry-level to mid-range segment.

Microsoft, in line with increasing cloud computing services, has been setting up data centers and is expected to soon release new orders for related hardware for the second half of...

Microsoft Mobile is putting in decreased orders to supply chains for lower-priced smartphones as demand in emerging markets has been lower-than-expected.

Microsoft unveiled its third-generation own-brand tablet, the Surface 3 on March 31 with a size and industrial design similar to those of the previous-generation models, but instead...

According to Digitimes Research's latest findings from Taiwan's and China's smartphone/tablet upstream supply chain, in exchange for hardware players to pre-install its software applications...

Samsung Electronics has announced that its mobile devices including smartphones and tablets will come with built-in Microsoft apps, a move which appears aimed at stemming its falling...

Microsoft launched its latest Windows licensing fee subsidy program for Windows 8.1 in March which expanded the coverage of notebook models, adjusted subsidies, canceled the previous...

Microsoft is expected to have a chance to ship over four million Surface tablets in 2015, up from two million units in 2014, because of its new Surface 3 and Surface Pro series products,...

Although the launches of inexpensive Chromebooks using Rockchip's solutions were postponed recently, Google is not giving up plans to release such products in 2015, forcing Microsoft,...

Microsoft and Samsung Electronics have expanded their global partnership to bring Microsoft mobile productivity services to more consumers and business customers. Samsung is planning...

At the Windows Hardware Engineering Community (WinHEC) summit, Terry Myerson, executive vice president of Windows, Microsoft, announced that Windows 10 will launch in 190 countries...

Microsoft and BlackBerry have been stepping up their cooperation with other companies to promote sales of software platforms and related services instead of pushing sales of hardware...

Microsoft Mobile is aiming to obtain lower-cost solutions from supply chains in 2015, which include on-cell touch panels from Taiwan- and China-based makers.

Smartphone platform providers including Google, Mozilla and Microsoft are planning to team up with handset makers, most likely China-based makers, to develop sub-US$100 smartphones...

China supply chain makers are seeing orders from Microsoft increase as the company shifts orders away from Taiwan makers and prepares to launch two new smartphones.

Cloud computing provides diverse services and applications delivered over the Internet using shared computing resources rather than local servers or personal devices. With cloud computing,...

Microsoft has announced Windows 10 will be available as a free upgrade to Windows 7 and 8 for the first year, but sources from the notebook supply chain believe the strategy is unlikely...

Hewlett-Packard (HP) and Dell have both recently taken steps looking to win back orders that were lost to Taiwan-based white-box server players. HP has partnered with Foxconn Electronics...
Related photos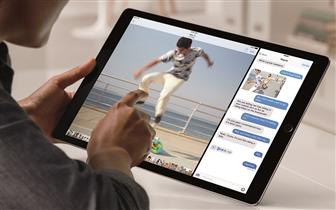 Apple iPad Pro tablet
Photo: Company, Monday 14 September 2015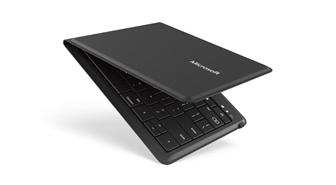 Microsoft Universal Foldable Keyboard
Photo: Company, Friday 4 September 2015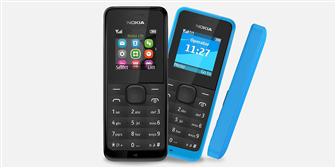 Microsoft Nokia 105 and Nokia 105 Dual SIM feature phone
Photo: Company, Tuesday 30 June 2015
Related news around the web