45 news items tagged Hybrid
Taiwan-based diode makers have raised their quotes by 7-15% to reflect increases in costs for materials such as copper and silicon epi wafer and for wafer fabrication, with prices...

The popularity of organic light-emitting diode (OLED) TVs and smartphones has boosted not only the OLED display market but also the OLED encapsulation materials market. According...

Global TDDI (touch and display driver integration) chip shipments for 2017 are estimated to drastically soar 191% on year due mainly to increased shipments of hybrid in-cell TDDI...

Qualcomm has introduced its Snapdragon 450-series mobile chips, a new entry to the Snapdragon 400 mobile platform tier designed for mid-range smartphones and tablets. The Snapdragon...

MediaTek has announced the availability of its new MediaTek MT5597 SoC, an Ultra HD TV SoC supporting Dolby Vision and Hybrid Log Gamma (HLG).

China-based fabless IC firm Montage Technology is engaged in the development of processors and hybrid DIMM solutions for data centers and cloud computing, and is targeting to enter...

The growth of cloud and industrialized services and the decline of traditional data center outsourcing (DCO) indicate a massive shift toward hybrid infrastructure services, according...

General manager of VMware Taiwan Barry Chen, citing research firm figures, pointed out that worldwide public cloud systems' information loading ratio will increase to 30% in the next...

Embedded non-volatile memory (eNVM) IP provider eMemory Technology has announced the availability of Combo and Hybrid solutions in addition to its logic-process-based OTPs and MTPs...

Battery maker Wei Chi Energy Technology and Advanced Propulsion and Power System Research Center (APPSRC) of Taiwan's National Cheng Kung University have co-developed a hybrid battery...

Mobility is well down the road for revamping how retailers and hospitality providers interact with consumers. Armed with mobile POS, the sales associates and servers turn into the...

JEDEC Solid State Technology Association has announced that its JC-45 committee has approved the first standards for support of "hybrid" DDR4 memory modules which are defined...

In view of continual drops in SSD prices, notebook vendors are more willing to adopt SSD/HDD hybrid storage devices for business-use models in 2015, with the proportion of hybrid...

VMware has signed a strategic cooperation agreement with China Telecom and will begin to provide VMware hybrid cloud services through China Telecom's networks starting January 2015,...

The latest EverFocus hybrid digital video recorder generation is based on H.264 compression technology, resulting in enhanced recording capacity and improved network image transmission...

Mobile platforms based on forks of Android, including Miui developed Xiaomi Technology, CyanogenMod, and Fire OS by Amazon, are likely to become three mainstream Android-based operating...

ABB, the leading power and automation group, recently announced a partnership with Volvo Buses, one of the world's leading bus manufacturers, to co-develop and commercialize electric...

With increasing demand for center information displays and multifunction monitors for eco-friendly vehicles, year-over-year automotive TFT-LCD shipments are expected to increase 16%...

NXP Semiconductors and Datang Telecom Technology have jointly announced the establishment of a joint venture, which the companies claimed is the first true automotive semiconductor...

Western Digital has developed a new hybrid drive technology, integrating an 120GB solid state drive (SSD) and an 1TB hard disc drive (HDD) into a 2.5-inch hard drive. The company...

Altera and Micron Technology announced on September 4 that the companies have jointly demonstrated successful interoperability between Altera Stratix V FPGAs and Micron's hybrid memory...

Sony has announced the release of its NEX-5T compact system camera that comes equipped with large-sensor image quality, speedy auto focus (AF) and NFC (near field communication) one-touch...

Apple's acquisition of WiFiSLAM has brought smartphone indoor location technologies to the fore. With over one billion new smartphones forecast to utilize indoor location technologies...

Apple has filed a patent application with the USPTO for a hybrid USB/SD port which combines a USB port with SD card slot to save space to make notebooks slimmer. Ultrabook vendors...

IRVINE, Calif. – May 22, 2013 – WD, a Western Digital (NASDAQ: WDC) company and world leader in storage and connected-life products, today announced that it will demonstrate...
Related photos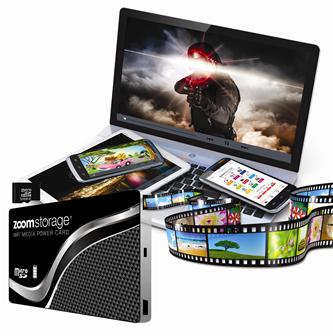 Zoom Storage hybrid powerbank and wireless storage solution
Photo: Company, Tuesday 30 June 2015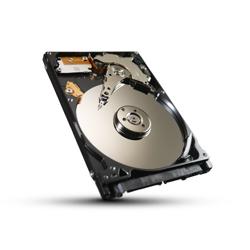 Seagate Momentus XT
Photo: Company, Thursday 1 December 2011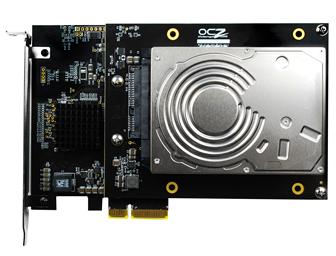 OCZ RevoDrive Hybrid
Photo: Company, Monday 5 September 2011
Related news around the web