117 news items tagged CAGR
As AMOLED displays quickly displace LCDs in smartphones, panel makers are rapidly adding new production capacity accelerating demand for fine metal masks (FMM), a critical production...

Sales of VR devices, content and related services in the China market are expected to grow by a CAGR of over 80% from CNY10 billion (US$1.47 billion) in 2018 to CNY79.02 billion in...

CMOS image sensor sales are on pace to reach a seventh straight record high in 2017, and nothing ahead should stop this semiconductor product category from breaking more annual records...

Faraday Technology has announced that its MFP (Multi-Function Printer) ASIC solutions have surpassed 50 design wins since its introduction 10 years ago, and the MFP ASIC shipment...

The Middle East and Africa (MEA) wearable market continued its strong growth trajectory into the first quarter of 2017, according to the latest figures compiled by IDC. Bucking a...

Augmented reality (AR) and virtual reality (VR) continue to gain momentum in the mainstream tech media. According to recent forecast data from the IDC Worldwide Quarterly Augmented...

The ongoing slump in shipments of standard PCs along with the drop-off in tablets are setting the stage for handset IC sales to finally surpass IC revenues in total personal computing...

Moore's Law will reach its physical limits in 8-10 years, but the development of advanced packaging technology will help extend innovations, according to Morris Chang, chairman of...

IC Insights has scaled back its total semiconductor sales forecast for system functions related to the IoT in 2020 by about US$920 million, mostly because of lower revenue projections...

After several years of low and inconsistent growth rates primarily because of intense pricing pressure, the market for semiconductor sensors and actuators finally caught fire in 2016...

Biometric sensor technologies are mainly separated into two major categories: the static type such as fingerprint, iris, face, palm vein recognition; and the dynamic type such as...

The SOI (silicon on insulator) market is expected to be valued at about US$1.86 billion by 2022, growing at a CAGR of 29.1% between 2017 and 2022, industry research and consulting...

Global shipments of augmented and virtual reality headset devices are expected to reach 99.4 million units in 2021, increasing nearly 10-fold from the 10.1 million units shipped in...

Taiwan-based Wavetek Microelectronics, a subsidiary of United Microelectronics (UMC) dedicated to providing 6-inch GaAs foundry services for fabless and IDM companies, has expressed...

The pure-play foundry market is forecast to play an increasingly stronger role in the worldwide IC market during the next five years, according to IC Insights. The pure-play IC foundry...

Worldwide augmented reality (AR) and virtual reality (VR) headset shipments are expected to see a compound annual growth rate (CAGR) of 108.3% over 2015-2020 forecast period, reaching...

The global production value for high-brightness LED chips will increase from US$13.179 billion in 2017 to US$15.250 billion in 2021 during 2017-2021 at an annual compound growth rate...

Global shipments of small- to medium-size panels will decrease from 2.647 billion units in 2017 to 2.189 billion units in 2021 or a CAGR of negative 4.6%, according to Digitimes Re...

Global shipments of large-size (9-inch and above) TFT-LCD panels will increase from 673.37 million panels in 2016 to 684.60 million units in 2021, with a CAGR of 0.3% for the 5-year...

Global shipments of large-size (9-inch and above) TFT-LCD panels will slightly increase from 673.37 million units in 2016 to 684.60 million units in 2021, equivalent to an annual...

As Samsung Display, LG Display and Japan Display have shut down mostly 5G to 6G TFT-LCD lines to gradually expand AMOLED production capacity since the beginning of 2015, global shipments...

The global IC foundry industry output value will grow at a CAGR of 5.2% from 2016 to 2021, according to Digitimes Research.

Due to increasing use of display panels in cars, global shipments of automotive display panels will increase from 157 million panels in 2015 to 207 million units in 2019, equivalent...

The increasing value of the average IC content in handsets along with the increasing percentage of smartphones sold as a percent of total handsets will help drive the handset IC market...

Internet of Things (IoT) has taken off, especially in smart city solutions that integrate IoT, cloud, and open data technologies. Overall IoT business value will grow at a CAGR of...
Related photos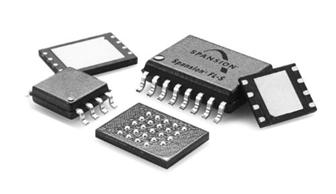 Spansion FL-S NOR flash
Photo: Company, Friday 30 September 2011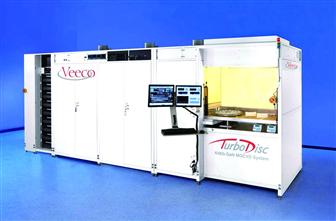 Veeco TurboDisc K465i GaN MOCVD system
Photo: Company, Thursday 21 January 2010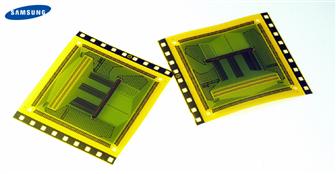 Samsung mobile display driver IC
Photo: Company, Wednesday 30 September 2009
Related news around the web