30 news items tagged 200mm
Samsung Electronics has announced more value added 8-inch (200mm) technology solutions for its foundry customers. On top of its existing embedded flash memory (eFlash), power, display...

Semiconductor manufacturers around the world have closed or repurposed 92 wafer fabs from 2009-2017, according to data compiled by IC Insights.

With the prospects of large 450mm wafers going nowhere, IC manufacturers are increasing efforts to maximize fabrication plants using 300mm and 200mm diameter silicon substrates. The...

With the rise of fabless IC companies in China, demand for foundry services in the country has also increased. In total, pure-play foundry sales in China are expected to increase...

Taiwan-based GlobalWafers has signed a 2-3 year deal with Samsung Electronics under which GlobalWafers will provide Samsung a certain amount of silicon wafers at no fixed purchased...

Installed 8-inch (200mm) fab capacity has increased since 2009, and will reach close to 5.4 million wafers per month (wpm) by the end of 2017, according to SEMI. By 2020, 200mm capacity...

China's National Silicon Industry Group (NSIG) has hired Nabeel Gareeb, former CEO of MEMC Electronic Materials, to help it establish a materials eco-system in China.

Hua Hong Semiconductor, a China-based pure-play 8-inch foundry, expects its shipments for smart-card chips to continue enjoying robust growth in 2017.

China-based pure-play foundry Semiconductor Manufacturing International (SMIC) is engaged in growing its presence in the Internet of Things (IoT) field, with its enhanced mature technology...

Hua Hong Semiconductor is already engaged in the R&D of its third-generation super-junction MOSFET process platform, which will be introduced to the market globally in the first...

Prior to 2008, 200mm wafers were used in more cases for manufacturing ICs than any other wafer size. However, since 2008, the majority of IC fabrication has taken place on 300mm wafers,...

Installed 200mm fab capacity has increased since 2009. By 2020, capacity is expected to reach 5.5 million wafers per month (wpm), although this is still less than the 2007 peak, according...

Enormous financial and technology hurdles continue to plague the development of 450mm wafers, and ambitious goals to put 450mm wafers to use have been scaled back. IC manufacturers...

Hua Hong Semiconductor, a China-based pure-play 200mm (8-inch) foundry, has announced shipments for microcontrollers (MCU) climbed 50% from a year earlier to 1.2 billion chips in...

As of December 2015, Taiwan led all regions/countries in wafer capacity with nearly 22% of worldwide IC capacity installed in the country, according to IC Insights. Taiwan surpassed...

Worldwide 200mm semiconductor wafer fab capacity is forecast to reach 5.2 million wafer starts per month (wspm) in 2015, and will expand to 5.4 million wspm in 2018, according to...

Worldwide capacity by wafer size was dominated by 300mm wafers in 2014, and is forecast to continue increasing through 2019, according to IC Insights.

Front-end fab equipment spending (including new, used, and in-house) is projected to increase 5% in 2015 to US$37 billion, and rise another 6.6% in 2016 to US$39.4 billion, according...

Since the global economic recession of 2008-2009, the IC industry has been on a mission to pare down older capacity in order to produce devices more cost-effectively on larger wafers...

Nearly all new fab upgrade and construction activity has to do with 300mm wafer processing, but there is still plenty of life remaining in 200mm fabs, according to IC Insights.

With excellent cost advantages, GaN-on-Si technology has become a new focus in the LED market in order to cope with the severe price pressure for LED makers. In recent years, this...

The semiconductor industry enjoyed over 30% revenue growth in 2010, with unit sales also rising an impressive 31%, according to Semico Research. But wafer demand, based on semiconductor...

Following a weak 2009, global demand for silicon used in semiconductor manufacturing is expected to rebound robustly in 2010, led by shipments of 300mm (12-inch) wafers, according...

The emergence of state-of-the-art BCD (Bipolar-CMOS-DMOS) platform technologies is having a far reaching effect on the analog/mixed-signal IC landscape, the Petrov Group has commented...

Globalfoundries has completed its integration with Chartered Semiconductor Manufacturing, and aims to ramp its total capacity to 5.8 million 200mm (8-inch) wafers in equivalent in...
Related photos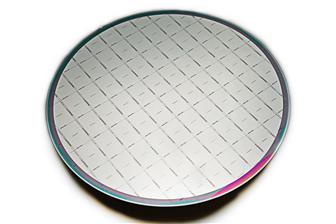 IMEC EUV sensor dies
Photo: Company, Thursday 13 October 2011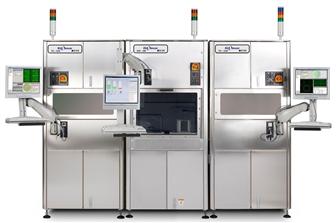 KLA-Tencor ICOS WI-2250
Photo: Company, Wednesday 2 December 2009
Related news around the web