1713 news items tagged price
SSD prices have been falling fast in China. Consumers may be happy, but vendors are wary of a looming price war that would further undermine their profitability from the SSD...

Taiwan-based DRAM memory maker Nanya Technology saw its September revenues remain above NT$5 billion (US$161.6 million). Revenues for the third quarter of 2019 came to nearly NT$14.8...

With suppliers cutting back production and end-market demand picking up on seasonality, NAND flash contract prices have stopped falling in the third quarter and will rise 10% in the...

The worldwide market for smart home devices is expected to grow 23.5% on year in 2019 to nearly 815 million device shipments, according to the IDC. Worldwide shipments are forecast...

Leading IC backend house ASE Technology Holding will have its fan-out (FO) packaging technology ready in 2020 at the earliest for volume production of mmWave antenna-in-package (AiP)...

Capex spending for memory ICs was the driving factor behind strong increases in industry-wide capex spending over the past two years. Most of those upgrades and expansion plans are...

The global DRAM memory industry dropped 9% in output value sequentially in the second quarter, while the NAND flash sector stayed flat, according to DRAMeXchange.

NAND flash device controller supplier Phison Electronics has reported net profit declined 11.4% sequentially and 36.8% on year to NT$781 million (US$25 million) in the second quarter...

Industrial memory module specialist Innodisk saw its gross margin climb to a record high of 32.3% in the second quarter of 2019, despite revenue drops.

There has been no sign indicating that Korea-based DRAM suppliers are cutting their output, despite recent speculation claiming Samsung Electronics and SK Hynix are doing so, according...

AMD on July 7 began selling its third-generation Ryzen 3000 series processors along with its RDNA-based Radeon RX 5000 series graphics cards codenamed Navi, both adopting Taiwan Semiconductor...

Nokia has announced that TST (Taiwan Star Telecom) has chosen the equipment vendor's end-to-end (E2E) solution to expand the coverage and capacity of its LTE network to support subscriber...

NAND flash contract prices, which fell nearly 20% for the second consecutive quarter in the second quarter, are unlikely to rebound in the third, according to DRAMeXchange.

Asustek Computer will unveil its second-generation gaming phone, the ROG Phone II, in cooperation with Tencent Games in Beijing on July 23, and will also highlight the model at the...

The EMEA smartphone market reached 83.7 million units in the first quarter of 2019, a 3.3% drop on the same quarter last year, confirming recent trends of a slowing market, according...

DRAMeXchange expects larger-than-expected falls in DRAM ASPs in the third and fourth quarters of 2019, citing the impact of trade disputes between the US and China.

Taiwan-based memory module makers have put increased focus on growing sales of their high-margin niche-market product lines to mitigate the impact of falling DRAM and NAND flash prices...

Taiwan memory module makers showed mixed performances in the first quarter of 2019 amid sharp price falls for both DRAM and NAND flash, but they all expect the price falls to slow...

Corning expects display glass price declines to continue improving in 2019, with the company's first-quarter revenues and net profit from the segment recording double-digit growths...

NOR flash memory prices, which experienced a double-digit sequential drop in the first quarter of 2019, will continue to fall but at a slower pace in the second and third quarters,...

As continued price falls for large-size and 4K TVs are expected to drive TV replacement demand, global TV shipments may edge up 0.6% on year to 230-240 million units in 2019 from...

Powertech Technology (PTI) expects to post flat or slight sequential growth in revenues for the second quarter, followed by a substantial increase in the third quarter, accordin to...

NAND flash prices are expected to fall less than 10% sequentially in the second quarter of 2019, and will likely stop falling later this year, according to industry sources.

The ongoing rally in prices of small- and medium-size TV panels is likely to last only until June or July due to a pile-up of inventories in the supply chain, according to industry...

DRAM ASPs are forecast to fall 15-20% sequentially in the second quarter of 2019, and drop another 10% in the third quarter, according to DRAMeXchange.
Related photos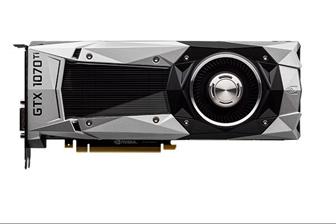 Nvidia GeForce GTX 1070 Ti Founder Edition
Photo: Company, Tuesday 31 October 2017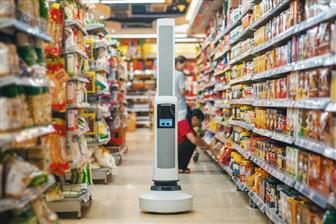 Simbe Robotics's Tally solution
Photo: Company, Tuesday 7 February 2017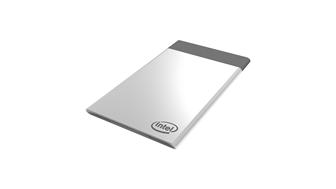 Intel Compute Card
Photo: Company, Tuesday 10 January 2017
Related news around the web