181 news items tagged Japan market
HTC has announced that it will hold a press conference in Tokyo on July 7 to promote sales of its HTC Vive through physical retail shops in Japan.

HTC expects its sales performance in the Taiwan market in the second quarter of 2016 to be better than that a quarter earlier due to strong sales of its flagship model the HTC 10,...

Sales of SIM-free smartphones totaled 1.705 million units in Japan in fiscal 2015 (from April 2015 to March 2016) with Taiwan-based Asustek Computer being the top vendor in the segment...

There were 35.77 million handsets shipped in the Japan market in 2015, slipping on year for the third consecutive time by 6.6%, according to Japan-based MM Research Institute.

Asustek Computer ranked the number one supplier of SIM-free smartphones in Japan in 2015 with a 28.6% market share, according to a Chinese-language Economic Daily News (EDN)...

Japan-based Softbank has announced it will begin selling its Pepper robots at 100 physical Softbank Shops on January 28, indicating that its production partner Foxconn Electronics...

Following the steps of Softbank, NTT DoCoMo and KDDI have also launched household robots as part of their efforts to boost revenues. The move is expected to ramp up the popularity...

Google's Nexus 6P, Sony Mobile Communications' Xperia Z5 series products and a number of feature phones highlighted the product presentation for the winter-spring session held by...

Acer on October 29 announced that it will launch Liquid Z330 as a SIM-free 4G smartphone in the Japan market through Japan-based Rakuten Mobile's online retail channels and retail...

Netflix has officially made inroads into the Japan market in cooperation with Softbank, a move which will add pressure on local service providers, according to Digitimes Research.

HTC on October 1 unveiled two SIM-free smartphones, Desire Eye and Desire 626, for launch in the Japan market at retail prices of JPY50,000 (US$416) and JPY29,800 in mid-October,...

Japan's portable consumer electronics market in the third quarter of 2015 was highlighted by the rise of innovative startup UPQ, Sony's introduction of H.ear headsets, and Kyocera's...

HTC plans to launch two new flagship smartphones in Japan at the end of September as the vendor will begin to tap the SIM-free market in the country from October, according to industry...

Taiwan-based smartphone vendor HTC expects demand for contract-free (SIM-free) smartphones in the Japan market to take off after the Japan government allowed sales of such smartphones...

There is increasing demand for inexpensive SIM-free smartphones in the Japan market and consequently ZenFone series models launched by Taiwan-based vendor Asustek Computer have been...

Smartphones launched by the top-three Japan-based telecom operators for summer 2015 are almost identical in hardware specifications, but the carriers have been trying to differentiate...

May average retail price for 7W LED light bulbs (equivalent to 40W incandescent ones) in the China market increased 8.6% on month to CNY39 (US$6.3), while that for 9W models (equivalent...

United Microelectronics (UMC) on May 27 held its 2015 Japan Technology Forum to showcase the company's IoT and automotive IC manufacturing solutions to Japan-based semiconductor co...

Asustek Computer's ZenFone 5 smartphone has been the top-selling model in Japan's SIM-free segment for the fifth consecutive month since its debut in the market in November 2014,...

Lenovo plans to launch its smartphones in the Japan market starting 2015, according to a Japan-based Nikkei News report, citing sources at Lenovo Japan.

China-based smartphone vendor ZTE plans to launch its new mid-range smartphone the Blade S6 in the Japan market in April. The Blade S6 features a 5-inch display and is powered by...

Shipments of smartphones in the Japan market in 2014 declined for the second straight year by 5.3% to 27.7 million units, according to a Chinese-language QQ.com report citing...

In the Japan market, the sales proportion of 40-inch and below LCD TVs has decreased, and the proportion of above 40-inch models has increased, with above 40- to 50-inch models becoming...

Japan-based vendors shipped 3.962 digital cameras in September 2014, slipping 32.5% on year, while the corresponding shipment value of JPY87.62 billion (US$765 million) dropped 21.7%,...

Asustek Computer on October 28 announced its ZenFone 5, a 4G-enabled smartphone, in Japan for launch on November 8 and will additionally launch a smartwatch, the ZenWatch, in late...
Related photos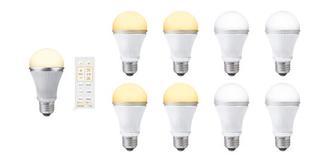 Sharp to introduce LED lamps for home uses
Photo: Sharp, Thursday 25 August 2011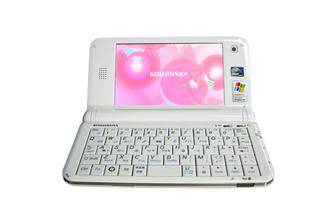 KJS PM series netbook
Photo: Company, Friday 2 October 2009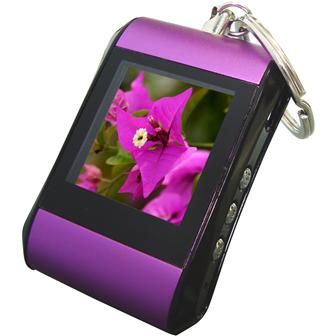 Kairen digital photo frame keychain
Photo: Company, Thursday 6 August 2009
Related news around the web