39 news items tagged Plasma TV
Panasonic is reportedly planning to sell its production plants, which were originally used for plasma TV manufacturing, in Amagasaki, Japan to Japan-based sanitary product maker Zuiko,...

Following a dismal third quarter in 2013, the outlook for global TV shipments appears even dimmer in 2013, with shipments now forecast to fall by 5%, marking the second consecutive...

Panasonic is shutting down its only dedicated plasma TV manufacturing plant in Shanghai, China, marking the total defeat of the technology by the LCD competition in the consumer ma...

According to DisplaySearch, average US street prices for all LCD TV sizes up to 46-inch will be below US$1,000 for the first time, and all 32-inch, including high frame-rate LED models,...

Panasonic has a goal of selling 120,000 TVs, including both LCD and plasma models, in the Taiwan market in its fiscal year 2011 (April 2011-March 2012), aiming at an on-year growth...

The forecast published by DisplaySearch shows a further reduction in the demand outlook for TVs worldwide. Total TV shipments are not forecast to grow from 2010 to 2011, holding at...

After rising continuously during the previous four months, US flat-panel television prices declined slightly in August 2011, as economic uncertainty and high inventories took their...

The economies in developed countries have been weak, which has affected shipments of TVs in 2011. Market estimates for total global shipments of TVs will be around 252 million units...

Samsung Electronics' flat-panel TV shipments in first-quarter 2011 reached 8.8 million units, a 5% increase compared to the same period last year, but a 31% decline from fourth-quarter...

In the China market, 9.08 million LCD TVs were sold with a total sales value of CNY35.1 billion (US$5.33 billion) during the first quarter of 2011, increasing 5.2% and decreasing...

Global TV shipment growth improved in the fourth quarter of 2010 after falling sharply in the third quarter of 2010, rising 15% on year to a record 77.6 million units, according to...

Plasma TV panel shipments increased 1% sequentially in the fourth quarter of 2010 and 9% on year to 5.2 million units, according to DisplaySearch. Major plasma makers operated at...

LG Electronics has announced net profit of KRW256 billion (US$229.53 million) for the fourth quarter of 2010, up from KRW8 billion in the third quarter but down from KRW362 billion...

At the International Consumer Electronics Show (CES), Samsung Electronics, continued to raise the industry bar for plasma TVs with its extended plasma TV line-up of 16 new models...

Overall flat-panel TV sales during the New Year to Lunar New Year period in China are expected to drop due to their being about ten days of holidays fewer compared to 2010.

Global TV shipments in 2010 will reach more than 247 million units, an increase of 17% from 2009 and the best growth seen since the start of the flat-panel TV transition, according...

In the latest twist in the battle between Vizio and Samsung Electronics for leadership in the US TV market, Vizio managed to retake the top ranking in LCD TV shipments, while Samsung...

With their hold intensifying on the Russian TV market, LCD TVs will cause the sales of older CRTs to disappear in the country within 4-5 years, according to the market research firm...

Global TV shipments in 2010 will reach more than 243 million units, a 16% increase from 2009, according to DisplaySearch. LCD TV shipments are expected to grow to 188 million units...

Consumers in China are aggressively adopting LCD TVs that use LED backlighting, causing domestic shipments in 2010 to surge by a factor of nearly 14, according to iSuppli.

Panasonic is showcasing a 152-inch plasma 3D-ready TV at IFA 2010, which will run from September 3-8, 2010, and the Japan-based vendor plans to launch the TV in October and start...

Local vendor Sampo has launched 58- and 63-inch 3D plasma TVs, and 32-, 40-, 46- and 55-inch LED-backlit LCD TVs in the Taiwan market, with a goal of shipping 100,000 flat-panel TVs...

Flat-panel TV (LCD and plasma) sales in China in the first half of 2010 rose 35% on year to 10.5 million units, with the growth 17 percentage points lower than the increase in the...

The flat-panel TV (LCD and plasma) market in China is expected to reach 59 million units in 2014, up from 31 million units in 2009, a CAGR of 14%, according to DisplaySearch.

Global TV shipments are expected to exceed 242 million in 2010, a 15% growth on year, a much significant growth compared to the 2% growth in 2009, according to DisplaySearch. Not...
Related photos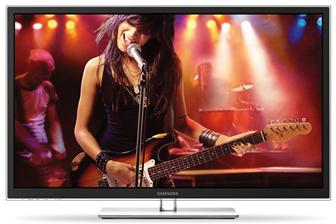 CES 2011: Samsung D6500 full HD 3D plasma TV
Photo: company, Tuesday 11 January 2011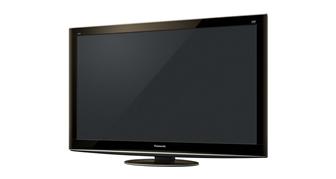 CES 2010: Panasonic 3D full HD plasma TV
Photo: Company, Thursday 14 January 2010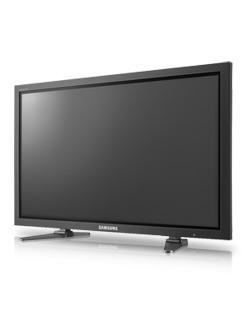 Samsung 50-inch large format plasma displays - P50H
Photo: Company, Tuesday 21 October 2008