278 news items tagged embedded
Beijing-based GigaDevice Semiconductor has reportedly taken over a Memoright plant located in Wuhan, which could pave the way for the China-based NOR flash vendor to step into the...

Embedded non-volatile memory (eNVM) IP provider eMemory Technology has unveiled an ultra-low power embedded logic multiple-times programmable (MTP) solution, EcoBit technology. The...

Innodisk, the service-driven provider of flash, DRAM modules, and embedded peripherals, will be showcasing a wide range of new products at Computex 2016 in Taipei from May 31 to June...

Facing weakening worldwide PC demand, Taiwan-based motherboard players have been expanding their businesses into new industries such as industrial PC (IPC), healthcare, car electronics...

Germany-based industrial embedded PC module maker Congatec is optimistic about opportunities in China and believes now is the best time for Congatec to expand its presence in China,...

ARM has announced the Cortex-A32 processor IP designed for 32-bit embedded and IoT applications.

Clientron Corp., a global leading provider of thin client, POS and embedded systems, announced it will be showcasing the latest advances in its product portfolios for POS terminals...

The demand for sensor hubs, dedicated processing elements used for low-power sensor processing tasks, is booming. In fact due to "always on" sensor processing trends and...

Embedded systems are ubiquitous and have long become an integral part of our life in various aspects. The performance of these systems is crucial to the smooth running of various...

LED packaging service provider Harvatek has established a joint venture with government-sponsored Taiwan Textile Research Institute (TTRI) for developing LED embedded yarn, with the...

Advanced Semiconductor Engineering (ASE) has announced the official inauguration of ASE Embedded Electronics Incorporated, at a formal signing ceremony in Kaohsiung with TDK and local...

Seeing that PC demand remains weak, motherboard players have been trying to expand into the embedded product market especially in China. Players such as Gigabyte Technology and ASRock...

Toshiba has announced the development of a flash memory embedded process based on 65nm logic process and a single-poly non-volatile memory (NVM) process based on 130nm logic and analog...

To provide better service to its Taiwan-based cloud server clients such as Quanta Computer, Inventec and Foxconn Electronics (Hon Hai Precision Industry), embedded computing and power...

Memory module maker Apacer Technology expects shipments of its embedded SSDs during the second half of 2015 to be 10-15% higher than the levels in the first half.

Germany-based embedded PC module maker Congatec has announced it will establish an R&D center in Taiwan. The facility will be the company's first R&D center in Asia and the...

ARM and United Microelectronics (UMC) have jointly announced the availability of a new ARM Artisan physical IP solution on 55nm to accelerate the development of ARM processor-based...

Advanced Semiconductor Engineering (ASE) and TDK have announced that the companies will enter into an agreement to establish a joint venture company to manufacture IC embedded substrates...

According to a new report from IHS, embedded touch displays, including in-cell and on-cell touch displays, are forecast to comprise nearly 40% of touch module shipments for mobile...

The top-10 major handset vendors in China are all expected to release smartphones with in-cell and on-cell touch technologies in 2015, with the technology reaching over a 15% penetration...

Taiwan-based Powerchip Technology is developing a single-chip solution integrating embedded flash memory and ARM-based processors, targeting Internet of Things (IoT), according to...

Embedded navigation shipments will receive a much-needed boost with a CAGR of 31.6% between 2016-2020 as more and more consumer vehicles are sold with some form of embedded connectivity...

Globalfoundries and NXP Semiconductor have jointly developed a next-generation embedded non-volatile memory (eNVM), which has resulted in production of 300mm prototype wafers on Globalfoundries'...

Hua Hong Semiconductor and eMemory Technology have jointly announced they will further strengthen their strategic partnership and work together in the field of microcontrollers (MCU),...

The Internet of Things (IoT) is transforming product companies into service businesses. These companies are discovering that launching, managing, and expanding an IoT service comes...
Related photos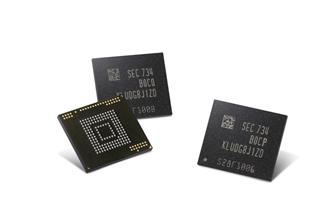 Samsung eUFS solution for auto apps
Photo: Company, Friday 13 October 2017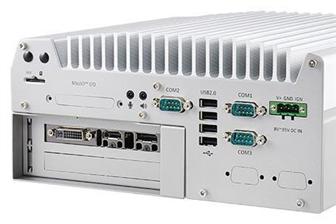 Neousys Nuvo-5095GC IPC
Photo: Company, Wednesday 30 August 2017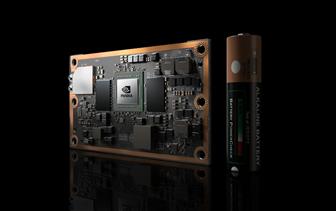 Nvidia Jetson TX2 platform
Photo: Company, Friday 10 March 2017
Related news around the web