1744 news items tagged US
US-headquartered companies held 52% of the total worldwide IC market in 2018, followed by their fellow South Korea-based companies with a 27% share,...

With the US-China trade disputes lingering, notebook brand vendors have moved to increase orders for their supply chain partners in order to minimize any potential impact, according...

The Trump administration's move to bar Huawei from sourcing American technology has obvious ramifications for the Chinese technology giant, cutting it off from key suppliers and forcing...

Teco Electric & Machinery, to cope with possible impacts from the US-China trade disputes, has moved production form China for US-bound products, according to company chairwoman...

Wistron is looking to set up a pilot line in the US, while chassis maker Catcher is planning to establish a new plant either in Taiwan or Southeast Asia.

Suppliers of energy storage systems in the US market are seeking battery supplies outside China to avoid the 25% tariff hike that started in June 2019, according to industry source...

HiSilicon, Huawei's chip design subsidiary, will likely fail to beat MediaTek and become the largest Asia-based fabless chipmaker in 2019 as its shipment growth will be affected negatively...

With Huawei already stocking up on crucial components, the US Commerce Department's ban will not stop Huawei from providing its products and services in the short term. However, the...

Trade tensions between the US and China will have a short-term impact on TSMC's performance, but the foundry remains positive about its mid- to long-term outlook.

Foxconn's upcoming 6G LCD plant in Wisconsin will initially use a-Si technology to produce IT and TV panels starting late 2020, and then shift to IGZO one year later for manufacturing...

Trade restrictions imposed by the US government on Huawei are set to have an adverse impact on the China-based vendor's smartphone shipments in 2019, according to Digitimes Research...

Wiwynn, a datacenter server making subsidiary of Wistron, is evaluating the feasibility of setting up a manufacturing site in the US to fulfill orders from its local customers in...

Though the US is set to begin imposing a 5% tariff on all products imported from Mexico on June 10 and raise it up to 25% by October 1, Pegatron has noted that the hike will not affect...

Taiwan-based server maker AIC has seen many potential US clients visit its booth at Computex 2019 seeking to build partnership with the company to diversify their supply sources of...

Micron Technology is striving to mitigate the impact of the US trade ban on Huawei, according to the US memory chip vendor.

SSD prices have fallen below US$0.10 per GB, and are expected to drop further to as low as US$0.05 per GB next year, according to China-based storage device maker Longsys Electroni...

Taiwan's TV manufacturers would not be much affected by the US raising tariffs on TVs from China, as many of the TVs sold in the US are from Mexico.

The notebook industry has been making adjustments as ODMs brace for the impacts of increased US tariffs on Chinese goods by increasing production in Taiwan.

Some of Taiwan's monitor makers have begun looking for suitable production sites outside of China, as they brace for the 25% tariffs on Chinese goods. But only around 23% of Taiwan's...

Huawei's revenue growth will likely slow to less than 20% for the whole 2019 from 39% in the first quarter of the year, due to the US trade ban, company CEO Ren Zhengfei has been...

With the US and China raising tariffs on each other's goods, coupled with the US ban on Huawei, uncertainty has emerged over the memory market outlook for the rest of 2019.

ChangXin Memory Technologies (CXMT), a China-based DRAM startup, has injected more than US$2.5 billion into technology R&D, said company CEO Yiming Zhu at a recent GSA event in...

Taiwan PCB maker HannStar Board sees little impact from the US hiking tariffs from 10% to 25% on US$200 billion worth of Chinese imports starting May 10, but may face significant...

Motherboard makers have experienced sluggish demand coming from the PC DIY market, which is likely to shrink further as the US-China trade dispute escalates, according to industry...

Quanta Computer chairman Barry Lam, commenting on the US government's announcement of extending the 25% tariff to notebooks and smartphones imported from China, has pointed out that...
Related photos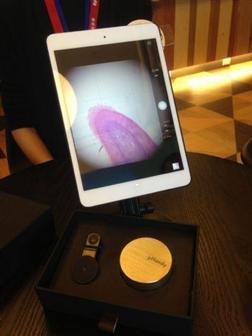 Aidmics uHandy mobile microscope
Photo: Julian Ho, Digitimes, Wednesday 10 June 2015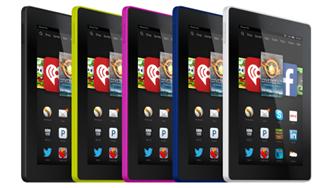 Amazon Fire HD tablets
Photo: Company, Monday 22 September 2014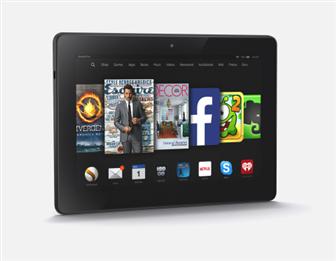 Amazon Fire HDX tablet
Photo: Company, Monday 22 September 2014
Related news around the web