1090 news items tagged component
Intel is ready to announce its next-generation Purley server platform soon and related upstream supply chain players have already prepared to unveil their new cloud computing and...

Diodes and discrete component maker Lite-On Semiconductor saw its revenues increase 26.8% sequentially and 7.6% from a year earlier to about NT$2.9 billion (US$94.9 million) in the...

As AMOLED displays quickly displace LCDs in smartphones, panel makers are rapidly adding new production capacity accelerating demand for fine metal masks (FMM), a critical production...

Ruggedized computing device maker Getac Technology has reported consolidated revenues of NT$1.81 billion (US$59.48 million) for June, increasing 17.95% on month and 11.27% on year...

Passive component firm Yageo saw its second-quarter revenues climb to a record high of NT$7.935 billion (US$259.3 million).

As a global leader in providing rapid charging solutions, Dialog Semiconductor has demonstrated its prowess in power management for smartphones and other applications. But the market...

Strong radio-frequency (RF) component demand will buoy sales at suppliers including Richwave Technology, Rafael Microelectronics and AMIC Communication (AMICCOM) in 2017, which are...

Industrial PC (IPC) maker Ibase Technology has seen a negative impact due to appreciation of the New Taiwan dollar, key component shortages and hikes in prices (mainly for flash,...

LCD panel makers and panel-related component suppliers are gearing up for robust demand for 18:9 LCD panels from the smartphone sector in the second half of 2017, according to industry...

Circuit protection device specialist Thinking Electronic Industrial is looking to grow sales generated from the car electronics sector to 10% of company revenues in 2017, according...

The supply of multi-layer ceramic capacitors (MLCC) is expected to stay tight through 2018, according to industry sources. Taiwan-based MLCC suppliers including Yageo and Walsin Technology...

Browave, which supplies active and passive devices, modules and sub-systems used in fiber-optic communication, expects its sales momentum to continue in 2017 thanks to the establishment...

As production for new iPhones is expected to begin in third-quarter 2017 and many Android smartphone vendors will also launch new models in second-half 2017, demand for handset components...

Lite-On Semiconductor has seen orders of GPP (glass passivated package) bridge rectifiers surge 50-60% sequentially in the second quarter of 2017, according to company president David...

Business prospects for handset part and component suppliers in the second half of 2017 are positive, driven by traditional peak season effects in the third quarter and new models...

Taiwan-based car component maker Chialin Precision Industrial has announced plans to cut its capital by NT$209 million (US$6.98 million) and will return the money to investors. The...

The global handset baseband processor market grew 5% on year to reach US$22.3 billion in 2016, according to Strategy Analytics. Qualcomm, MediaTek, Samsung LSI, Spreadtrum and HiSilicon...

Quanta Storage, which makes collaborative robots for sale under own brand Techman, will expand production capacity in June by moving to its new plants with larger space. At the same...

LandMark Optoelectronics (LMO) and LuxNet saw May consolidated revenues of NT$162 million (US$5.4 million) increase 11.49% on month but decrease 28.43% on year and NT$110 million...

Taiwan-based Supreme Electronics, a major IC distributor for Samsung Electronics, has announced revenues for May 2017 increased 12.4% sequentially and 27% on year to NT$11.19 billion...

With more cars beginning to support connection from smartphones, demand for connected cars has been rising and the type of vehicles are expected to account for 29.1% of overall car...

Passive component maker Yageo has reported consolidated revenues of NT$2.7 billion (US$89.8 million) for May 2017, up 6.9% on year and 3.7% sequentially.

Metal stamping component and in-car electronics device maker Chialin Precision Industrial has announced consolidated revenues of NT$89.46 million (US$3.02 million) for May, dropping...

RF component specialist Richwave Technology has reported consolidated revenues of NT$220 million (US$7.31 million) for May, increasing 4.37% on month and 27.58% on year.

Power inductor and choke manufacturer Chilisin Electronics is expected to see growths in its revenues and earnings in the second quarter of 2017, as the company has increased focus...
Related photos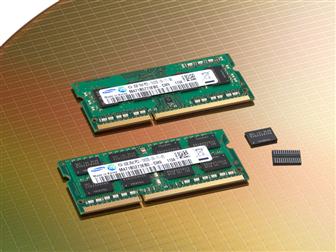 Samsung 20nm-class DDR3
Photo: Company, Tuesday 27 September 2011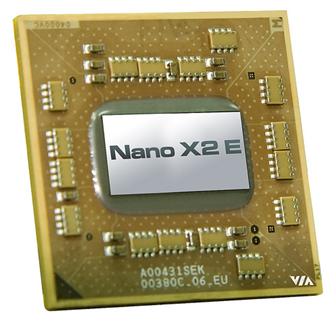 VIA dual-core Nano X2 E-series processors
Photo: Company, Tuesday 3 May 2011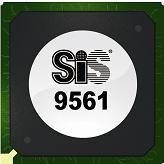 SiS9561 Android Internet TV SoC
Photo: Company, Friday 14 January 2011
Related news around the web