154 news items tagged Philips
Taiwan's LCD TV shipments plunged 35.5% sequentially to reach only 6.26 million units in the first quarter of 2019 due mainly to seasonality and decreased ODM/OEM orders.

Taiwan makers shipped nearly 9.7 million LCD TVs in the fourth quarter of 2018, up 13.9% sequentially, but down 2.7% on year.

Taiwan's monitor shipments maintained its on-year growth momentum in the fourth quarter of 2018, increasing 5.1% on year to arrive at 21.39 million units.

NXP Semiconductors has gone through several periods of restructuring since its departure from Philips, followed by privatization, and mergers and acquisitions. Steve Owen, executive...

Taiwan's monitor shipments grew 5% on year to reach 21.03 million units in the second quarter of 2018.

Taiwan makers share of worldwide monitor shipments rose slightly in 2017, as their Korea-based competitors became less interested in the mature monitor market that offered weak pro...

Asia overtook North America to become Taiwan LCD TV suppliers' largest market in the fourth quarter of 2017, as a result of dramatic increases in shipments to China of Foxconn-made...

Philips Lighting Holding has cooperated with China Telecom to promote smart-city application in China through using its smart Internet-connected lighting technology and China Telecom's...

Philips Lighting aims to see its smart connected LED lighting products cover three billion people around the world by 2025, according to Bill Bien, head of Strategy and Marketing...

Taiwan-based PV wafer maker Gigastorage has decided to appeal to Taiwan's Supreme Court against a recent ruling issued by Taiwan's Intellectual Property Court (IPC) to have the company...

Internationale Funkausstellung Berlin (IFA) 2017 organizers Gfu and Messe Berlin hosted IFA Global Press Conference 2017 from April 20-23 in Lisbon, Portugal and invited companies...

Philips Lighting Holding has been promoting CityTouch, an in-house-developed software management system for managing, monitoring and maintaining connected street lighting systems,...

The government of Taichung City, central Taiwan, has signed a strategic cooperation MoU with Netherlands-based Philips Lighting Holding B.V. to adopt its LED smart lighting solutio...

Philips has negotiated procurement prices for LED devices used in its own-brand LED lighting for the first half of 2017 with its supply chain makers, resulting in 5-7% reductions...

In an open bid for the India government's procurement of LED light bulbs, Philips has quoted as low as INR38 (US$0.57) for a 9W light bulb (equivalent to a 60W incandescent bulb),...

Philips has launched Hue 2.0 series smart LED lighting systems in the Taiwan market, with an entry-level system consisting of three 800-lumen light bulbs, an E27 lamp holder and Hue...

Philips has asked suppliers to lower ex-factory quotes for LED light bulbs to US$0.80 in 2016, according to Taiwan-based LED makers.

Philips has canceled the planned sale of an 80.1% stake in Philips Lumileds Lighting to China-based GO Scale Capital due to objections from US authorities concerned for the sake of...

Philips and Cisco have announced a global strategic alliance that will create new value in energy savings, building efficiency and employee productivity, made possible by the Internet...

According to LEDinside, the global average price of 40W replacement LED light bulbs rose 2.8% to US$11.10 in October, while 60W replacement bulbs rose 3.5% to US$15. LEDinside analyst...

OLEDWorks has announced that it has completed the acquisition of key OLED assets and relevant intellectual property from Royal Philips. Manufacturing will continue in the existing...

Philips has asked Taiwan- and China-based ODMs/OEMs to lower ex-factory prices for an LED light bulb to US$0.80 in 2016, according to Taiwan-based supply chain makers.

Philips has offered price discounts for LED tablet lamps for sale in the Taiwan market, with retail prices reduced from NT$2,499 (US$76.90) to NT$999, from NT$1,500 to NT$899, and...

Philips originally planned to spin off its wholly-owned subsidiary Lumileds and automobile lighting business to make them an independent company by the end of the first half 2015...

Royal Philips has announced that it has signed an agreement with a consortium led by GO Scale Capital through which it will acquire an 80.1% interest in Philips' combined LED components...
Related photos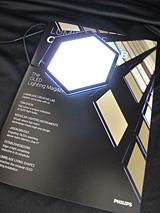 OLED lighting for car roof
Photo: Company, Monday 30 January 2012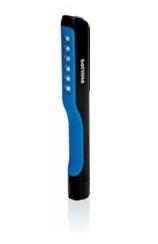 Philips penlight
Photo: Philips, Monday 26 September 2011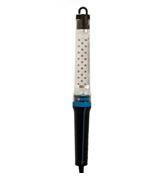 Philips LED inspection lamp
Photo: Philips, Friday 23 September 2011
Related news around the web