238 news items tagged BenQ
Taiwan-based projector suppliers Optoma and BenQ have been enriching their portfolios of Ultra HD (4K) home-use projectors in order to garner a larger share of the booming 4K projector...

BenQ Medical Technology has introduced T3300, a portable color ultrasound diagnostic instrument mainly for vascular and abdominal scanning, to enhance its product line of mobile medical...

EMS provider Qisda's marketing subsidiary BenQ will cooperate with electric vehicle maker RAC Electric Vehicles to launch a smart management system for fleets vehicles in the first...

BenQ Medical Technology has set up a subsidiary for marketing hearing aids targeting the fast growing elderly population, with Taiwan being its initial market, according to company...

Polarizer maker BenQ Materials has reported net profits of NT$229 million (US$7.584 million) or NT$0.71 per share on revenues of NT$5.748 billion for the first half of 2017.

Taiwan-based polarizer maker BenQ Materials, who has diversified its business into the contact lens market, expects to see the new business break even in 2017, for the first time...

BenQ has prepared new and improved solutions for Internet of Things (IoT), big data and cloud computing applications and will showcase them at Computex 2017 beginning on May 30.

Polarizer pricing is coming under downward pressure as a result of capacity expansion by makers, according to industry sources. Prices had been stable in 2017 untill the second quarter,...

Despite many research firms' pessimistic forecast on consumer LCD monitor shipments, overall LCD monitor shipments are expected to stay flat from a year ago in 2016 thanks to rising...

Polarizer makers BenQ Materials and Chimei Materials Technology have posted net losses of NT$330 million (US$10.5 million) and NT$456 million respectively for third-quarter 2016,...

Polarizer maker BenQ Materials will close its factory in Southern Taiwan Science Park at the end of September and lay off 247 employees, according to the company.

Polarizer maker BenQ Materials has posted consolidated revenues of NT$6.322 billion (US$196 million), net loss of NT$146 million and net loss per share of NT$0.45 for first-half 20...

With the gaming market growing more popular, monitor brand vendors, which have been seeing declining profits, have also entered into the gaming market. Asustek expanding its presence...

Display solution provider BenQ has been developing smart solutions for years and will showcase its new store management system solutions for retail stores, factories, physical fitness...

Polarizer makers BenQ Materials and Chi Mei Materials Technology have posted consolidated revenues of NT$3.182 billion (US$96.7 million) and NT$2.347 billion respectively for January-March...

BenQ Materials is constructing new facilities for producing medical products that will go into production in 2017, according to the company.

Asustek Computer has taken a 40% share of the worldwide high-end gaming PC monitor market and significantly expanded its profitability, but the success has attracted competitors such...

Display product and projector vendor BenQ has announced it will launch gaming peripheral devices, including keyboards, mice, mouse pads, headphones and LCD monitors, for use in e-sports...

Projector and display device vendor BenQ has established a joint-venture start-up business incubation center in Tainan, southern Taiwan, with the Department of Electrical Engineering...

Display device and projector vendor BenQ is applying in-house-developed smart factory solution based on Productivity 4.0, an equivalent of the German-developed Industry 4.0 standard...

BenQ Medical Technology, a Taiwan-based own-brand maker of medical equipment and disposable medical materials, has a large proportion of consolidated revenues coming from overseas...

Display system vendor BenQ has been promoting its smart solutions among retail chain operators in the China market, according to company president and CEO Conway Lee.

BenQ on September 3 announced the launch of QC1, a 4G-connected action camera targeted at taking pictures and recording video of sports activities, in the Taiwan market at a retail...

Display device vendor and display solution provider BenQ has cooperated with Chunghwa Telecom (CHT) to establish a system of smart bus stations in Taichung City, central Taiwan, with...

Display product vendor BenQ will showcase industrial 4.0 solutions mainly consisting of intelligent carrying, warehousing and manufacturing at the Taipei International Industrial...
Related photos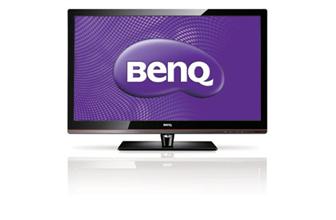 BenQ introduces L-series LED TV in Middle East
Photo: BenQ, Monday 11 July 2011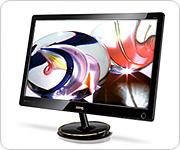 BenQ VW2220H
Photo: BenQ, Thursday 23 June 2011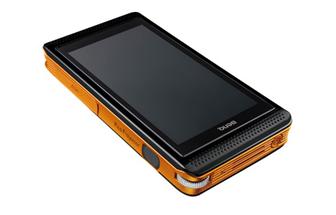 BenQ DV S11 camcorder with built-in pico projector
Photo: company, Tuesday 19 October 2010
Related news around the web