218 news items tagged ZTE
Smartphone shipments by China-based vendors in second-quarter 2019 topped 180 million units, soaring 26.7% on quarter and 5.6% on year.

China's leading PCB maker Shennan Circuits (SCC) has estimated its net earnings for the first half of 2019 at CNY420-470 million (US$61.06-68.33 million) for an annual growth of 50-70%,...

China telecom equipment maker ZTE will deepen its strategic patent deployment in 5G-related technologies and enhance the development of 5G chips, and is slated to release 7nm 5G chips...

ZTE has launched a 5G/FTTH dual-mode home gateway at Mobile World Congress Shanghai 2019. It is compatible with the 5G networks of high bandwidth, low latency and massive connections,...

Taiwan has been the leader in the global PCB sector in terms of production value and technology development, and China has grown rapidly to unseat Japan as the world's second largest...

Smartphone shipments to China slid to 71.7 million units, down 31.3% on quarter and 16.7% on year in first-quarter 2019.

China chipmaker HiSilicon is reportedly to sign with Taiwan IC supply chain partners capacity guarantee agreements valid through the second quarter of 2020, despite uncertainties...

Smartphone AP shipments to China slid 29.3% sequentially in first-quarter 2019 under the influence of system integrators' inventory adjustment and fewer working days.

MediaTek is expected to kick off shipments of its Helio M70 5G modem chips to China smartphone vendors in the second quarter of 2019 to cash in on the first wave of 5G business opportunities,...

China-based PCB maker Shennan Circuits has reported revenues of CNY2.163 billion (US$322.49 million) and net earnings of CNY187 million) for the first quarter of 2019, shooting up...

The annual growth of China's IC design industry output value will likely slow to less than 20% in 2019, for the first time since 2011, according to Digitimes Research.

China-based fabless chipmakers saw their combined share of the global market reach 13% in 2018, up from only 5% in 2010, according to IC Insights.

China PCB maker Shennan Circuits Company has reportedly landed orders from network equipment vendors such as ZTE and Ericsson for 5G base station applications, indicating its efforts...

Smartphone application processor (AP) shipments to China in fourth-quarter 2018 declined 10% quarter over quarter with system manufacturers adjusting shipment targets downward.

China smartphone market experienced a sluggish fourth-quarter in 2018 amid a weakening economy, instead of strong domestic demand in the period - traditionally a high season.

Demand for 5G infrastructure materials will grow exponentially in the next few years, generating many business opportunities for smaller suppliers of copper-clad laminates (CCL),...

China-based PCB makers are eyeing bright business prospects for 2019, bolstered by numerous 5G base stations actively under construction in the country and their close partnerships...

The arrest of Huawei's chief financial officer Meng Wangzhou threatens to further escalate the US-China trade tensions, significantly dimming business prospects for the China firm's...

UNISOC (formerly Unigroup Spreadtrum & RDA), a subsidiary of Tsinghua Unigroup specializing in mobile chip development, has appointed Qing Chu as co-CEO of the company, alongside...

Having ramped up their combined smartphone shipments by 6.5% on year to 192 million units in the third quarter of 2018, China-based vendors are likely to see a single-digit shipment...

Digitimes Research estimates global smartphone shipments will not be able to break through the 1.5 billion unit mark by 2019 as 5G communication has yet to spur a wave of upgrades...

Shipments to the China market rebounded to a level above 90 million units in second-quarter 2018, with an on-quarter growth nearing 10%, according to Digitimes Research statistics.

Taiwan as a country with high value-added supply chains can hardly avoid being impacted by the imminent trade war between the US and China, according to Matthew FC Miau, chairman...

China's first-tier smartphone vendors, notably Huawei, Xiaomi, Oppo and Vivo, have continued to expand their market share in China at the expense of local second- and third-tier players...

Digitimes Research estimates the number of 5G users will reach 1.14 billion by 2025 to account for 13.4% of all mobile service subscribers.
Related photos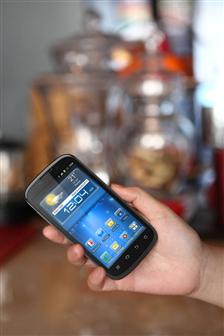 ZTE Mimosa X smartphone with Tegra 2 processor
Photo: Company, Tuesday 6 March 2012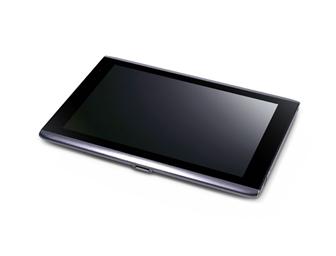 CES 2011: Acer Iconia Tab A500 tablet PC
Photo: Company, Friday 7 January 2011
Related news around the web