72 news items tagged ViewSonic
Projectors for business purposes accounted for half of the shipments to the Taiwan market in second-quarter 2011, according to market sources. Thanks to the robust growth in the enterprise...

ViewSonic has unveiled a new LED projector line, including the availability of the PLED-W200 and PLED-W500.

ViewSonic expects to ship 350,000 LCD monitors in the Taiwan market in 2011 for a market share of 20%, the largest among all vendors, according to the company's Asia Pacific Region...

LCD monitor shipments to the Taiwan market are expected to reach 1.2 million units in 2011, with an on-year decline of 10%. But demand from the government sector will play a key role...

In-panel switching (IPS) panel has come under spotlight recently, due to the craze of Apple's iPad 2. Apart from tablet PCs, the number of LCD monitors adopting IPS technology has...

The growth of LED-backlit monitors has been growing rapidly as many brands have stopped introducing CCFL-backlit products. In addition, the price of LED-backlit monitors has been...

ViewSonic plans to launch the world's first 7-inch tablet PC running on Google Honeycomb OS soon. The 7-inch tablet will be powered by a dual-core Tegra CPU with a display solution...

Industry leading firms Acer, Asustek, and ViewSonic have been entering the market for micro and mobile projectors to showcase mobile projecting systems with brightness up to 200 lu...

Alan Chang, president of ViewSonic Europe and Asia Pacific, has forecast that tablet PCs will replace as much as 70% of global netbook sales in 2011 as he sees that netbook inventory...

ViewSonic has launched its ViewPad 4, an Android tablet PC, and V350, a WCDMA/GSM dual-mode smartphone, in the Taiwan market with suggested retail prices of NT$14,900 (US$518) and...

Recently the demand for LCD monitors shows signs of return after Chinese New Year. The price gap between LED- and CCFL-backlit models also shrank, which allows vendors to have performance...

Vendors of iPad-like devices are expected to see stronger sales from 7-inch tablet PCs than from 10.1-inch models although most of the vendors are set to launch 10.1-inch models to...

Asustek Computer remained top in Taiwan's LCD monitor market in January-February due to its price-cut promotions for CCFL-backlit models, while ViewSonic ranked first for LED-backlit...

Optimistic of the market of cloud services, ViewSonic has been developing Windows 7-based tablets since Microsoft launched Windows 7.

Due to strong sales of its 7- and 10-inch ViewPad in Taiwan, ViewSonic plans to launch a new 10-inch tablet PC in Taiwan in March with 1080p resolution.

LCD monitor brand vendor ViewSonic is seeing its 7-inch tablet PC shipments reach 55,000-60,000 units per month benefiting mainly from strong sales in Europe, according to sources...

ViewSonic aims to become one of the top-three LCD monitor vendors in 2011 with shipments of eight million units.

ViewSonic has launched tablet PCs and smartphones and Vizio will unveil a Android-based tablet PC and smartphones at the upcoming 2011 Consumer Electronics Show (CES). The companies...

ViewSonic's 7-inch tablet PC, the ViewPad 7, is currently seeing tight supply in Taiwan channels due to the strong sales. The company expects the shortage will ease in January 2011...

Through promotion from LCD monitor vendors such as Chimei and ViewSonic, LED-backlit LCD monitor sales in the third quarter of 2010 in Taiwan reached 125,000 units, accounting for...

Thanks to government procurement projects now demanding desktop systems and monitors be of the same brand, Asustek and Acer are expected to be ranked first and second, respectively,...

Asustek Computer will be the leading vendor in Taiwan's LCD monitor market in 2010 with almost 30% market share due to bundled sales of monitors and desktops through procurement pr...

HannStar Display and Sintek Photronics together have landed touch panel orders for 10.1-inch tablet PCs from ViewSonic, according to a Chinese-language report in the Economic...

In addition to Foxconn Electronics (Hon Hai Precision Industry), ViewSonic has recently partnered with China-based CZC and will outsource production of its 10-inch tablet PC to the...

Short-throw projectors are expected to account for 10% of the total front projector market in 2010, and will increase to 37% in 2014.
Related photos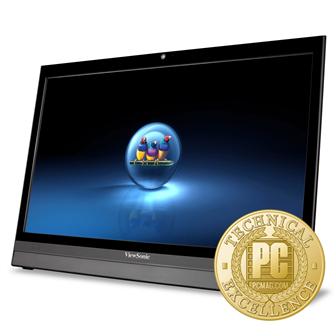 ViewSonic VSD220
Photo: Company, Tuesday 29 January 2013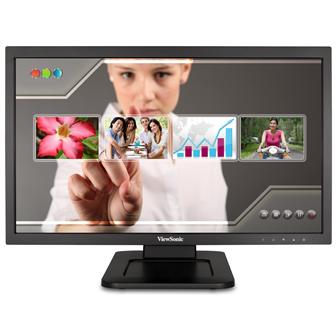 ViewSonic TD2220
Photo: ViewSonic, Tuesday 29 January 2013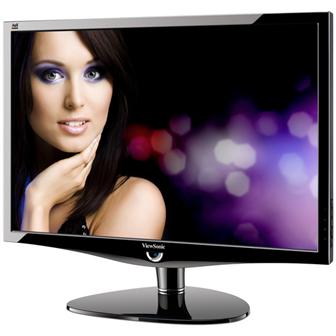 ViewSonic 27-inch full HD LCD monitor with 1ms response time
Photo: company, Thursday 13 May 2010
Related news around the web