385 news items tagged US market
In May, prices of 40W and 60W retrofit LED light bulbs in Japan were on average JPY1,719/unit (US$17.32/unit) and JPY2,350/unit, respectively. May prices of 40W and 60W retrofit LED...

The US has rich natural resources and states in the southwest region have sufficient sunshine with an annual average of over 2,200 hours. Western states in the US have been introducing...

The European Union (EU) plans to announce the details of its anti-subsidy tariff against China-based solar firms on June 6, 2013. The tariff is expected to be 30-67.9% with the average...

US-based solar firm SunPower has provided financial guidance for second-quarter and fiscal year 2013. The firm stated that second-quarter 2013 revenues are likely to be between US$550-600...

The merger of Taiwan-based solar cell makers Neo Solar Power (NSP) and DelSolar, a solar subsidiary of Delta Electronics, will be completed on May 31, 2013, said Quincy Lin, chairman...

US-based thin-film solar firm First Solar reported first-quarter 2013 net sales of US$755 million, lower than the US$1.1 billion reported in the fourth quarter of 2012 but higher...

The top 20 solar module suppliers accounted for almost 70% of global solar shipments in first-quarter 2013, according to Solarbuzz.

US-based solar firm SunPower has reported financial results for first-quarter 2013.

Many of the emerging solar markets are hot - both literally and metaphorically - because of their abundant sunshine hours and geographical locations. Solar investors no longer look...

This is just a personal view, but I love LED light bulbs. I also love the idea of Taiwan-based firms having own-brand LED light bulbs. Lighting is different from many other industries...

The market of sapphire substrates, an upstream material for LEDs, has been in oversupply with prices falling. The prices are lower than the production costs of many firms. This has...

The global average price of retrofit 40W LED light bulbs fell 3.9% on month in March, to US$17.10/unit. March global average pricing of retrofit 60W LED light bulbs fell 6.5% on month,...

Making a bid to dominate the booming US market for multiscreen pay-TV services – an area that is expected to more than triple its scope from 2012 to 2015 – Dish Networks...

The March average retail pricing of retrofit 40W and 60W LED light bulbs increased in Japan while other markets saw prices fall compared to February.

US-based thin-film solar firm, First Solar, has announced full-year 2013 financial guidance with net sales forecast at US$3.8-4.0 billion. The firm expects total module shipments...

Falling demand in the China market drove global solar demand down to 6.2GW in the first quarter of 2013, said Solarbuzz. The figure represents an on-quarter decrease of 23%. Although...

Global LED light bulb retail prices in February 2013 continued to fall, and in particular, retail prices of retrofit 40W LED light bulbs fell 8.2% to US$17.8/unit, according to studies...

Executives from China-based solar firm Wuxi Suntech have visited Taiwan to hold talks with solar cell OEM firms. Wuxi Suntech hopes to continue cooperation with Taiwan-based solar...

Suntech Power's epic plunge from solar module dominance to bankruptcy comes as the result of misplaced investments, a misguided pricing strategy, anti-dumping action in the US and...

Epistar has been developing LED candle lamps and sales are expected to show growth in the first half of 2013. Currently, order visibility for LED candle lamps is clear through the...

The Japan solar market is set to grow by 120% in 2013 and install more than 5GW of new capacity, according to IMS Research. Benefiting from the world's most attractive solar incentive...

Taiwan-based LED firms are optimistic about the commercialization of LED light bulbs in the US market, as Cree, an US-based LED firm, recently introduced a warm white 40W retrofit...

China-based solar material provider GCL-Poly has announced revenues for the year ended December 31, 2012, were HKD22.348 billion (US$2.88 billion), showing an on-year decrease of...

Suntech Power Holdings, a China-based solar module giant, said on March 11, 2013, that it has signed a forbearance agreement with the holders of more than 60% of the firm's 3% convertible...

South Korea-based Samsung Electronics has announced the fourth generation of the Galaxy smartphone series, the Galaxy S4 that weighs 130g.
Related photos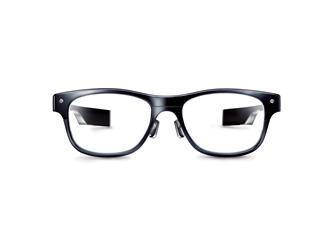 JINS Meme smart eyewear
Photo: Company, Tuesday 23 December 2014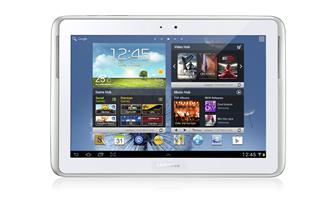 Samsung Galaxy Note 10.1 tablet PC
Photo: Company, Friday 17 August 2012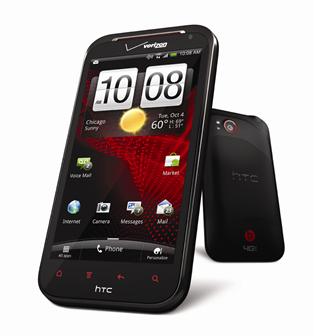 HTC Rezound
Photo: Company, Tuesday 8 November 2011
Related news around the web