DALLAS, March 2 /PRNewswire-FirstCall/ -- Committed to solving the growing performance and efficiency challenges of the 8-bit market, Texas Instruments Incorporated (TI) (NYSE: TXN)...

Taiwan-based Opus Microsystems is in talks with Sony for cooperation. Sony plans to design in-house pico-projector modules for use in digital still cameras (DSCs) using Opus' scanning...

Asia Optical has cooperated with US-based Texas Instruments (TI) to develop digital cameras equipped with built-in pico projectors based on TI's DLP technology. Products will be launched...

Network equipment maker Netronix is currently cooperating with Texas Instruments (TI) to develop e-book readers on the Android platform and expects shipments to top one million units...

Texas Instruments (TI) has announced the opening of its manufacturing facility in Richardson, Texas. The chipmaker said it expects to begin moving equipment into the facility in Oc...

Although Taiwan-based MediaTek has enjoyed booming sales of ICs used in handsets, ICs used in mobile communications base stations have a significantly better global business prospect...

Most handset chipset solution providers around the globe are experiencing a new wave of short lead-time orders as branded handset players anticipate a 30% sequential growth in the...

Texas Instruments Inc. (TI), Qualcomm , Sony, and Samsung Electronics are the leading component suppliers for Palm's new Pre, providing the key semiconductor and display technologies...

Palm's new Pre smartphone holds strong potential for robust sales growth, and may have a major influence on other platforms as well as the technology supply chain, according to iSu...

Taiwan-based passive component maker Holy Stone has reported that it has sold its distribution rights and related equipment for certain Texas Instruments (TI) products to Singapore-based...

The accumulated 10% revenue growth during the first three quarters of 2008 was wiped out by a 23.3% decline during the last three months of the year, causing annual growth for wireless...

The chip market will amount to just over US$200 billion in 2009, the size of the market nine years ago, according to Databeans.

Networking IC designer Ralink Technology has recently announced that its RT3052, a highly integrated single-chip 802.11n Wi-Fi router with firmware and interfaces, has been optimized...

Texas Instruments (TI) DLP Cinema has announced plans for the next generation DLP Cinema electronics platform at ShoWest. Scheduled to be released by the end of 2009, the next generation...

Texas Instruments (TI) may resume placing orders with its contract partners in Taiwan, including foundry service provider Taiwan Semiconductor Manufacturing Company (TSMC) and packaging...

Texas Instruments (TI) DLP Products has announced the latest chipset in the Pico family at the GSMA Mobile World Congress with availability slated for late 2009.

Texas Instruments (TI) is looking to temporarily halt production at some of its fabs in March, according to sources with Taiwan's IC distributors. The fabs to be suspended handle...

Texas Instruments (TI) is showcasing at the International Consumer Electronics Show (CES) 2009 a range of new category products based on the tiny DLP chip. With production of the...

While Texas Instruments (TI), Infineon Technologies and Freescale Semiconductor are expected to be on the supplier lists of Nokia and Motorola for 2.5G handset chips next year, MediaTek...

Although global handset market demand failed to meet expectations in the fourth quarter, MediaTek's market share in China and export markets continues to increase thanks to difficulties...

Texas Instruments (TI) has introduced a highly integrated radio frequency (RF) range extender for 2.4GHz wireless applications, such as ZigBee networks, wireless sensor networks and...

Texas Instruments (TI) has denied that Sony is going to develop projector using its DLP technology.

With MediaTek announcing that it is sampling its 3G WCDMA solution with customers at the end of 2008, the company joins the competition in the global 3G handset chipset market with...

Taiwan ODM/OEM handset makers are positive about the new licensing agreement reached between Nokia and Qualcomm, stating that the new deal may result in more handset orders from Nokia,...

Slowing handset shipment growth at the end of the second quarter from major handset vendors including Nokia, Samsung Electronics, and LG Electronics does not bode well for the global...
Related photos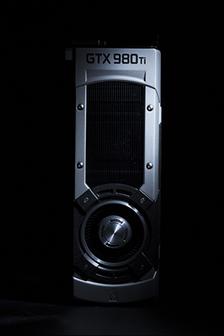 Nvidia GeForce GTX 980 Ti graphics card
Photo: Company, Tuesday 2 June 2015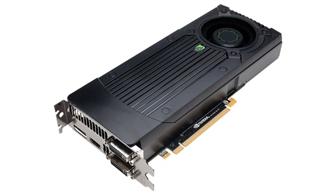 Nvidia GeForce GTX 660 Ti graphics card
Photo: Company, Friday 17 August 2012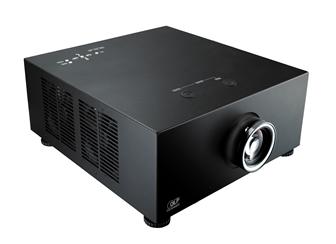 Vivitek D8300 full HD home theater projector
Photo: company, Wednesday 29 September 2010
Related news around the web