The global semiconductor industry has too much capacity, too many players and has had declining revenues since the end of 2018. Market prospects are bleak for the next two years and...

GlobalWafers will not see a peak season in 2020, according to Doris Hsu, chairperson for the silicon wafer manufacturer.

IC Insights has compiled a list of semiconductor companies that have provided their sales guidance for the second quarter of 2020. Collectively, the 21 companies on the list anticipate...

Pandemic-triggered robust demand for networking chips, notebook chip solutions, healthcare sensors and MCUs is expected to last into October, with networking ASICs, in particular,...

With analog sales of US$10.2 billion and a 19% market share, Texas Instruments held a firm grip on its position as the leading supplier of analog devices in 2019, according to IC...

Taiwan-based IC design houses have landed a pull-in of orders for 5G base-station and customer-premise equipment (CPE) from China, according to sources at Taiwan's IC distributors.

Power semiconductor demand is about to hit its bottom and start picking up, as Infineon and other IDMs have lowered their power chip inventories to healthy levels, according to industry...

Silicon wafer shipments are expected to stay in low gear in the fourth quarter of 2019 as clients have decelerated their shipment pull-in to facilitate year-end financial settlements,...

Texas Instruments is revamping the way of selling its products, relying less on distributors. TI earlier this month decided to terminate Avnet's rights to distributing its products...

Taiwan-based IC distributors WPG Holdings and WT Microelectronics have disclosed that they will discontinue their Texas Instruments (TI) chip and component offerings starting from...

Texas Instruments (TI) has introduced an ultra-low-power low-dropout (LDO) linear voltage regulator with quiescent current (IQ) of sub-25nA - one-tenth that of competing ultra-small...

Global chipmakers have been racing to develop chip solutions associated with Industry 4.0 applications to tap huge business opportunities arising from smart manufacturing in conjunction...

Leading international IDMs including Texas Instruments (TI), Infineon and Rohm are aggressively developing GaN (gallium nitride) power devices to meet the growing demand for high...

Along with the development of data centers, automotive electronics and industrial automation, power consumption has become an issue as crucial as gasoline consumption, prompting power...

Taiwan-based Ardentec has seen revenues generated from orders for automotive MCUs account for 22-25% of its overall revenues, and the company is eyeing new orders for auto sensors...

Texas Instruments (TI) was again the leading supplier of analog integrated circuits in 2017, with US$9.9 billion in revenues and an 18% market share, according to IC Insights.

Texas Instruments (TI) and member firms of a new generation driver platform R&D alliance set up in Taiwan three years ago have jointly developed a spate of automotive electronics...

Taiwan-based Ardentec, which specializes in testing services for memory, logic and mixed-signal ICs, expects its new plant in Nanjing to enter volume production in the second quarter...

With the global PC market entering the traditional slow season and demand from China's automotive electronics market turning weak, medium- to high-power MOSFET chips have seen shipment...

Nvidia has added the new GeForce GTX 1070 Ti to its Pascal lineup of gaming GPUs, sliding in between the GeForce GTX 1080 and 1070 GPUs. The new GeForce GTX 1070 Ti will be available...

Ardentec has landed a ramp-up of orders for NOR flash memory while seeing stable demand for car electronics chips from Renesas Electronics and Texas Instruments (TI), according to...

Taiwan-based Ardentec has grabbed testing orders for car-use chips from Texas Instruments (TI), which will buoy its sales performance in the third quarter, according to industry so...

Amazon has recently cut the price for its Echo Dot from US$99 originally to US$49 and the reduction is expected to greatly boost the company's smart voice assistance device shipments...

IC distributor WPG has announced its subsidiary Yosun Industrial will transfer all its Texas Instruments (TI) products to World Peace Industrial (WPI), another wholly-owned subsidiary...

Texas Instruments (TI) was again the leading supplier of analog devices in 2015 with US$8.3 billion in sales, with an about 18% market share, according to IC Insights. TI's analog...
Related photos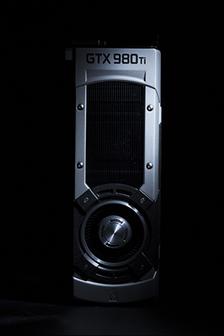 Nvidia GeForce GTX 980 Ti graphics card
Photo: Company, Tuesday 2 June 2015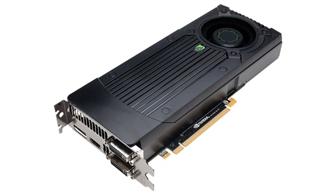 Nvidia GeForce GTX 660 Ti graphics card
Photo: Company, Friday 17 August 2012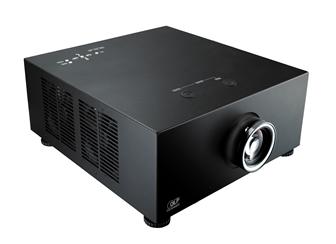 Vivitek D8300 full HD home theater projector
Photo: company, Wednesday 29 September 2010